Curriculum 2014
20 June 2013
Read news and advice about the revised National Curriculum, which will be first taught in September 2014.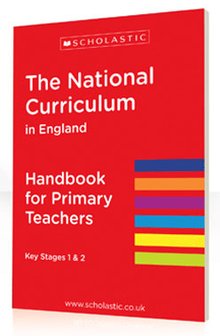 The Department for Education has announced it will release the new National Curriculum in digital format only.
We know that a paperback copy of the Curriculum is a staple in many classrooms. Scholastic will make a FREE printed copy of the 2014 National Curriculum Handbook available to every primary school in England at the start of the coming autumn term.
Sign up for a copy of the 2014 National Curriculum Handbook at www.scholastic.co.uk/nationalcurriculumoffer

Click the links below for the full articles on the National Curriculum and the proposals for specific curriculum subjects. This page will continue to grow as more articles are added, leading up to September 2014.
The National Curriculum
News and general information:
Mathematics
Science