Updated Class

PET

screen shots now available to view!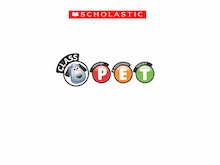 Class PET presentation
It is getting ever-nearer to release date, and just to keep you on tenterhooks, there is now a new presentation available for you to see how the child screens will look!
If you haven't had a chance to look yet, take a tour around Class PET from a teachers' perspective on the Class PET home page
Then, if you are eager for more information, take a look at the presentation
By this point, you are sure to be hooked, and want to take out a Class PET license. If this is the case, you need to know that the early-bird offer has been extended until the end of October. Just enter VW75 in your basket, and you can get KS1 free with any KS2 purchase!