Grammar safari park – prepositions interactive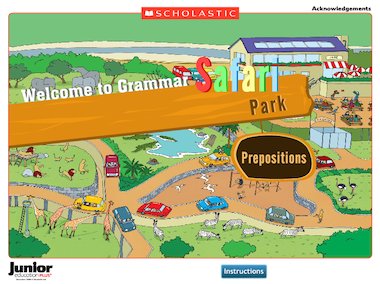 Help children to get to grips with prepositions with this fun drag-and-drop game. Linking activities can be found in the December 2008 issue of Junior Education PLUS.
Downloading to a PC
Right-click the link with your mouse and save to your hard drive.
You may need Flash
To use this resource you need Adobe Flash installed on your computer. To get the latest player:
You may need to be an Administrator to install this.