Gerald Haigh provides invaluable advice for navigating the job application minefield with ease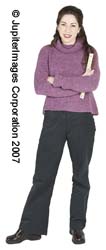 Teachers who truly want to get on and make a difference to children's lives always have one professional eye on their next job. Landing the post you want, though, involves skills and techniques that aren't necessarily the same as the ones you deploy in the classroom. Half the battle lies in simply realising that. The other half consists of learning the rules of the job-seeking game. My aim here is to help you understand those rules, so that you can avoid the common pitfalls that can stand between you and that wonderful job you have set your heart on.
Make a plan
A teaching qualification opens up a huge range of opportunities. To make sense of them, you'll gradually develop a career plan. This is not something set in stone, but, more a sense of direction arising from being aware of who you are. As time goes on, you'll realise whether, for example, you're thirsting for headship, or would prefer ultimately to combine family life with a part time post, or perhaps teach abroad (see pages 24-25, Passport to the world of Junior Education PLUS November 2007). What's important is to know what you want from your work, where you can do most good, and what is the next move that will take you there. After that, it's a matter of making it happen, rather than just talking about it in the staffroom and letting life pass by. But be ready, of course, for those abrupt changes of direction. All sorts of things happen – illness, love, babies, lottery wins…
Landing the post you want involves skills and techniques that aren't necessarily the same as the ones you deploy in the classroom
Job seeking
By 'making it happen', I mean seeking suitable jobs – in the educational press and on the web – then deciding which of them to pursue. Research widely and carefully, not just under the obvious headings – advertisements sometimes end up in the wrong sections, or the headings themselves aren't precise. And, it's always possible that if you scan other kinds of jobs, you may stumble on something attractive that you hadn't even thought of. Then, send – or call in – for the details, remembering that even in this first enquiry, you are already presenting yourself to the school, so write, dress, speak and behave accordingly. Read the details carefully and don't hesitate to phone up if anything isn't clear. No one will mind. They want candidates to understand exactly what they're applying for. If you already have a job, once you've decided to apply for a new position, tell your present school what you're planning. Don't be embarrassed about this. They've seen it all before, and if you're good and ambitious, and you've done a reasonable stint, it's expected that you'll be looking to move on. Senior staff may be more supportive and helpful than you think. (They may even be relieved that you're going, but best not to dwell on that!)
Get clued up
Read the application pack carefully, with an eye for anything that will guide your application. Does the school's strengths, specialisms and interests match your own? The formal curriculum doesn't only apply here – maybe they're strong on drama, and you're a pillar of your local theatre group? Or maybe they have a brass band and you can teach the flugelhorn? Once you have absorbed the information pack, look around on the internet – find the latest inspection report on the Ofsted website and check the published league tables. And don't just look at the school's own website – search for mentions of the school on local media sites, too. Remember, though, that there isn't necessarily a correlation between league table position or Ofsted report and whether or not a school is a good place to work. Once you're loaded up with information, don't struggle with it unaided. Let trusted friends or experienced colleagues and mentors look at the job details. Listen to them, reflect – then make up your own mind.
The nitty gritty
The aim of your application is to get an interview. The very first priority, then, is to make sure that everything you write is as professional and accurate as possible. So prepare yourself to make rough drafts and practice attempts. (One extra copy of the application form won't be enough. Trust me.) Most applications require you to fill in a form and also write a letter (sometimes called a personal statement). The first essential for both is basic accuracy. That means, for example, spelling the name of the school correctly. (Lots of people don't.) For the form, it also means filling in all the sections exactly as they ask – remember the forms will be directly compared, one with another. The most important thing about your letter is that it must be directed towards the job you're applying for. Don't just create a generic letter and use it over and over again. Have the job details by you, and cross check your letter with them frequently. (Some applicants use headings that match the job requirements.) My mantra here is: 'It's not about you. It's about the job and whether you can do it.'
There are more brilliant ideas in Gerald's book the Jobs & Interviews Pocketbook. It is priced at £6.99 and can be ordered by visiting the Teachers Pocketbooks website or calling 01962 735573. Visit our "Giveaways" section for a chance to win one of ten copies.