Discover companies providing aesthetically pleasing natural play areas.
Admiral Play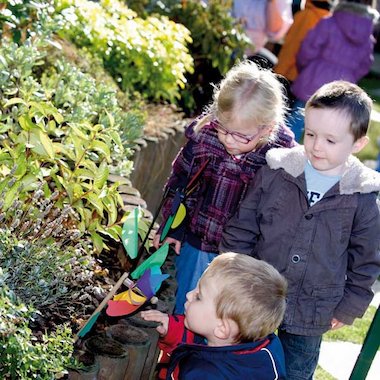 Admiral Play and landscape services business, tcl, have joined forces to provide a one-stop shop for schools and nurseries looking for sensory gardens and aesthetically pleasing natural play areas. Admiral Play will benefit from the blend of tcl's 25 years of heritage of landscaping with a desire to provide stimulating, educational and enjoyable areas in which children can feel free to express themselves and explore.
Its play spaces combine natural products with carefully chosen play equipment to provide a balance between safety and enjoyment. The company believes learning to judge risk, for example in jumping from a boulder or climbing frame, is an important part of a child's development, and its designs are stimulating and challenging within a safe, controlled environment.
Play spaces incorporate natural elements such as wildlife shelters and bold features such as logs, boulders, tunnels and trees. These offer places to jump from, sit on and hide in, allowing children to create their own world of adventure and make believe.
For those who need a less active environment with quieter surroundings, Admiral Play also designs sensory gardens as separate spaces or as part of larger play areas. Here children can smell and feel the texture of different plants, hear the air rustling through plants or wind chimes, or enjoy the gurgle and splash of water as it passes through the garden.
For more information on Admiral Play visit www.admiralplay.co.uk or phone Simon Cashmore on 01604 821843.