The
BIG

education issue: Computer gaming

19 February 2010

Add to My Folder

This item has 4 stars

of a maximum 5

Rated 4/5 from 1 rating (Write a review)
Could computer games help to transform the way we learn? Education research and development centre, Futurelab, believes so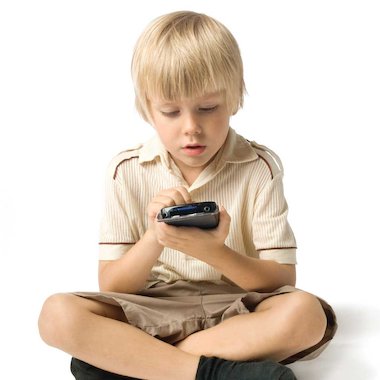 Can you imagine a time when, instead of reading about city planning in geography textbooks, children play Sim City? When, instead of sitting in a language lab, they play online games in Spanish with children from other countries?
Some people argue that this is precisely what children are already doing when they play computer games – developing skills and understanding far beyond that acquired in the classroom. And, not only that, they are loving it! This, say commentators, is the 'gaming generation' and, unless formal education catches up, it will, in the words of Professor of Education at Massachusetts Institute of Technology, Henry Jenkins, miss out on exploiting 'the most powerful learning technology of our age'.
The benefits of gaming
There is now considerable evidence to suggest that computer gaming is profoundly social and that it stimulates literacy skills. Most significantly, research has discovered what children have known for a very long time – that games are hard and that, in fact, this difficulty is what makes for a good game. Far from being mindless, games require a significant number of skills – not just hand-eye coordination, but the management of complex variables, interpersonal communication, literacy and problem solving, to name but a few.
So, what has all this to do with formal education? Well, it is being taken seriously in the UK. There are huge numbers of projects in schools that are creating and using games for learning. These fall into three different camps: using mainstream games in school; creating 'educational' games (with both new and existing software), and the potentially very exciting new approach of pulling games to pieces and using them as a tool for young people to create new games or films themselves. An example of this third category is found at the Institute of Education, that teamed up with educational software publisher, Immersive Education, to explore how to use games software to enable schoolchildren to write their own computer games.
Ahead of its time
But, digital culture is, as often happens, moving ahead of researchers in this area; for example, the Machinima ('machine meets cinema') phenomenon, in which players meet up in massive, multiplayer game environments. In these game worlds, each player takes on a role and they are 'filmed' (the view on the screen is recorded) by one of the players known as the 'director'. The director downloads the performances and uses editing software to create a 'film'. By combining the high-quality graphics of the game environment, with improvisation by players and editing software, these films are becoming increasingly sophisticated, often involving players working in different continents and time zones.
A place for gaming
So, with all this effort and activity from developers, teachers and researchers, it's clear that there will be some role for games in learning in the future. Games offer young people real challenges and difficult problems to solve. At a time when the trend is to remove all risk, responsibility and challenge from children's lives, perhaps the most important thing we can learn from their love affair with computer games is that we need to create opportunities for them to take on real challenges and risks, in a world where they have some responsibility. But, that might be a lot harder to achieve in the short term than bringing games into school!
Futurelab

Futurelab is an independent, not-for-profit organisation that is dedicated to transforming teaching and learning, making it more relevant and engaging to 21st century learners through the use of innovative practice and technology. Find out more at www.futurelab.org.uk
Listen to a discussion between Futurelab's Ben Williamson and Martha Wright on how computer games are being used in the classroom. You can also download a PDF of further Futurelab research.