Celebrate World Book Day by inviting children to create and illustrate their own mini book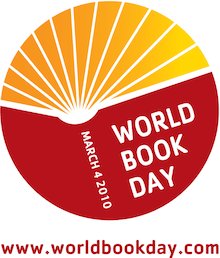 How to fold and make the mini book
You will need:
an A4 piece of paper
scissors
coloured pencils or pens
colour magazines (optional)
glue (optional).
Step 1


Take a sheet of A4 paper and fold it in half so that the two long edges touch. Open the paper out flat again.
Step 2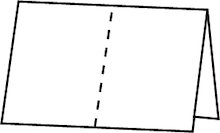 This time, fold the paper in half so that the short edges touch.
Step 3


Keep the paper folded in half from Step 2. Now fold each short end back to the centre fold.
Step 4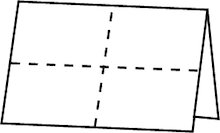 Open up the short folds but keep the paper folded in half, the same as Step 2. The paper should now be marked with 'window pane' lines.
Step 5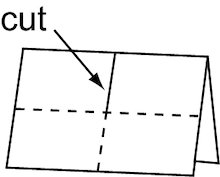 With a pair of scissors, cut from the fold along the middle crease. Stop when you reach the middle of the 'window pane'.
Step 6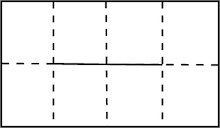 Open up the paper completely. Then fold it in half so that the two long edges touch, just like you did in Step 1.
Step 7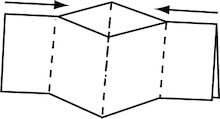 With the paper still folded, hold the two ends and push them together. The middle sections should bow out. Flatten the new sections, making two separate pages to your mini booklet.
Step 8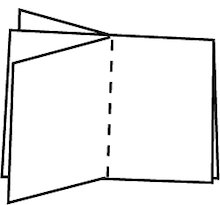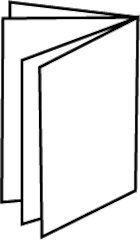 Flatten all the pages to one side to create a booklet.
Step 9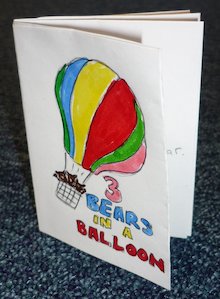 Now use your imagination to write and decorate your mini book!
Tips for your class
If you want your book to be bigger, start with an A3 piece of paper.
Remember that you only have eight pages (including the cover) to tell your story! Think about the story you'd like to tell, and then break it down into small steps. Make sure that something new and interesting happens on every page.
If you get stuck on any step, open the paper out and do the folds again, from Step 1 onwards.
Other ideas
Instead of drawing pictures, you could illustrate your book with pictures cut out of colour magazines – each one covering just part of each page of your mini book – then write a story based around the images.
For an extra challenge, write a rhyming story with just two rhyming lines on each page.
Instead of writing a story, try writing a non-fiction book. Can you write an instruction manual for something you use every day?
Why not try adapting a traditional story into eight pages – or even making a short retelling of your favourite book?