This week's assembly is about World Book Day, and using your imagination to create stories out of events and images that you see every day.
Main assembly
By Taissa Csáky – education writer
In this assembly…
Key ideas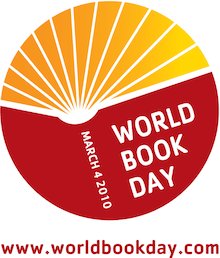 World Book Day is celebrated all over the country and around the world – books are important to many people.
There is a huge diversity of books: fiction and non-fiction; large and small; illustrated or text-only; for adults, children and babies.
Books are a useful and reliable place to turn to for information.
Books can tell stories – they can be exciting, scary, fun or funny. Stories help us forget about everyday life and escape into different worlds.
The only limit to what can happen in a storybook is the writer's imagination.
Everyone has the power of imagination to create stories and imaginary worlds using the ideas in their heads.
Ideas for music or recordings
'Peter and the Wolf' by Sergei Prokofiev – a piece of music that tells a story.
A recording of humorous poetry, for example Hilaire Belloc or Spike Milligan.
To reflect the fact that reading is usually a silent activity, today could be a good day to surprise the school with no music at all.
Resources
A large bag or suitcase.
Several items that could tell a story, for example: a souvenir from a foreign country, a football, a pair of ballet shoes, a plastic animal or soft toy, a photo of a famous pop star or sports star, a broom, a model car or spaceship.
A range of fiction and non-fiction books, for example: an atlas, a reference book, a book of paintings or photographs, a picture book, a text-only novel, a book of poems.
Main assembly
Start by explaining that Thursday 4 March is World Book Day. It's a day when people celebrate books and think about what makes books special, so this morning's assembly is all about books.
Show the children the suitcase and the various items that you have brought along. As you describe the items try to fit them into the bag. When they don't fit explain that this is the problem with most kinds of container – there's a limit to how much you can fit into them. Books are different. They can fit literally anything inside. Some have useful facts, some have stories about everyday things like going to school or working in a shop, some tell magical stories about dragons, magic carpets, talking animals or faraway countries.
Show the children the various books that you have brought along. Explain that, for example, one has all the countries of the world in it, one has every kind of dinosaur/car/butterfly, one has dragons/knights/pirates/spaceships. Point out that even though some of the books may be quite large they are all a convenient size – not too small to read, not too large to carry around.
Ask the children to sit quietly and picture a book in their heads. Tell them it can be a real or imaginary book. Ask two or three children to tell you about their book. Ask: How big is it? What colour is it? What's it about? Draw attention to the differences between the children's suggestions. Using their imagination they have put very different ideas into their books.
Explain that when a writer gets an idea for a story it's like a picture in their mind. When they write the story down they describe the picture with words on the page. Then one day you pick up the book and read the story. You turn the words on the page into pictures in your mind and see the same pictures the writer saw in their head.
Presentation
Tell the children that you are going to show them some pictures. These pictures could give them ideas that could turn into a story.
Show the children the pictures in the Interactive resource, 'World Book Day presentation' and ask for their ideas. Make it clear that there are no silly or wrong suggestions – any idea can turn into a great story.
If one picture sparks more ideas than the others return to it at the end. Retell the story suggested by the children.
To conclude, point out that just a few minutes ago this story did not exist, but now you have all been able to share and enjoy it. If it was written down in a book, how many more people would be able to enjoy your story?
Closing thought or prayer
Ask the children to sit quietly and share a closing thought or prayer.
Thank you for giving us wisdom and imagination.
Thank you for giving us the power to share our thoughts and ideas.
Thank you for giving us the chance to learn and enjoy the world of books.
Thank you for all those writers who have shared their wisdom and imagination with us through their books.
Amen
Let's sit quietly and think about what books can give us. Let's think about the joy, wisdom and amazing ideas we can find in books. Let's think about the people who write books and share their feelings, thoughts and inspiration with us. Let's think about how we can learn from books and how they can help and guide us all through our lives.