Take a look at our selection of exciting books and resources available to buy
Tuff Cam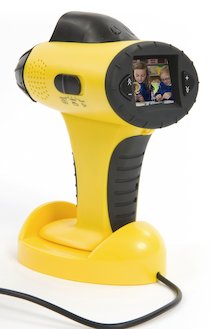 TTS' durable Tuff Cam has been updated. Some of the new features of the 12MP digital camera with video is a larger screen, measuring two inches, and a flat base that allows for stop-frame animation without a tripod. Visit www.tts-group.co.uk for more information. The Tuff Cam 2 costs £82.95 (excl VAT).
Astrosaurs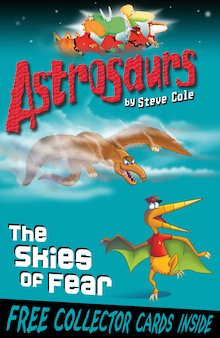 The popular Astrosaurs (Red Fox, £4.99 PB) series by Steve Cole has recently been re-issued. The series follows the intrepid dinosaur crew of the DSS Sauropod who fly through the galaxy on exciting missions. Aimed at readers aged seven and above, it is ideal for engaging reluctant boy readers in particular.
Germs!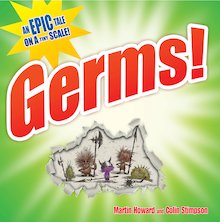 Featuring fun characters including Queen Bacteria, and the Germ and Antibody Army, Germs! by Martin Howard (Pavilion, £10.99 HB) is an entertaining way to educate young children about good hygiene.
Ready, Steady, Grow!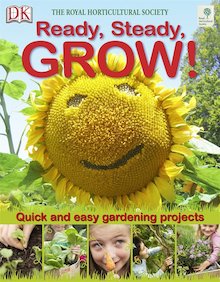 Ready, Steady, Grow! (DK, £9.99 HB) is packed with 30 innovative gardening projects – from 'Flowerpot people' to 'Wild-West Cacti' – designed to engage children with the outdoors. The emphasis is on fast results, with many of the projects showing results within a week.
Creating Drama with 7-11 Year Olds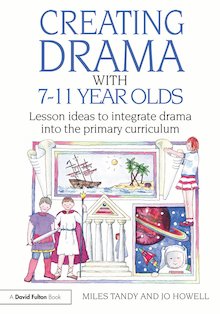 Divided into sections including: drama for literacy, drama for the whole curriculum, drama for performance, and more, this practical book, Creating Drama with 7-11 Year Olds by Miles Tandy and Jo Howell (David Fulton, £19.99 PB), includes ideas for integrating drama into your teaching.
Umpteen Pockets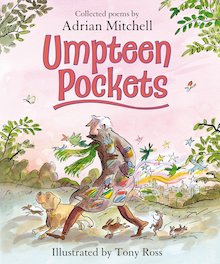 A fantastic resource for the classroom, Umpteen Pockets (Orchard, £14.99 HB) is a wonderful collection of Adrian Mitchell's poems for children. With fun and evocative illustrations by Tony Ross, Mitchell's poems are ideal for independent reading or reading aloud.
Why the Animals Came to Town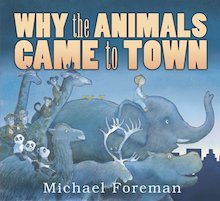 Why the Animals Came to Town by Michael Foreman (Walker, £11.99 HB) is a beautiful picture book that tells the story of a magical night when a little boy spies a whole host of animals, including pandas, reindeer, moose and many more, marching down the street outside his bedroom window.
Animals Linkology™ Card Game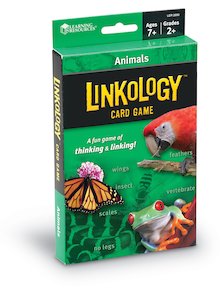 This card game, which is suitable for children aged seven and over, invites players to match photo cards with an appropriate fact card. Subjects include the physical features, habitats and diets of mammals, birds, fish, reptiles, amphibians and insects. Priced at £6.99, it is available from www.learningresources.co.uk
We're Roaming in the Rainforest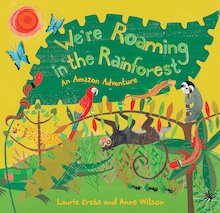 We're Roaming in the Rainforest by Laurie Krebs and Anne Wilson (Barefoot Books, £10.99 HB) is a vibrantly illustrated book that takes young readers on a journey through the Amazon, introducing them to snoozing sloths, marching ants and hissing lizards.
Handy bags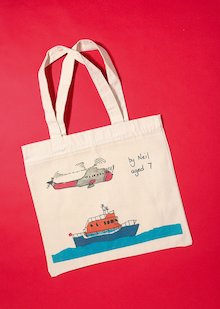 An ideal fundraising activity, these canvas bags can be customised with children's drawings and then sold on for a profit. Available from All My Own Work, each bag costs £3.50.
The Life and Times of William Shakespeare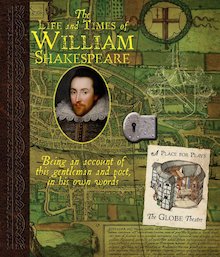 Suitable for older children, this glorious book (Templar, £14.99 HB) is packed full of information about the great bard. Its fold-out features, such as a cross section of the Globe Theatre, make it feel even richer.
Who's in Charge?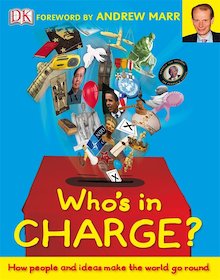 With the General Election fast approaching, Who's in Charge? (DK, £10.99 HB) is a great way of educating children about parliament and politics. Written by political commentator, Andrew Marr, it has a colourful and engaging layout.
Einstein's Underpants – And How They Saved The World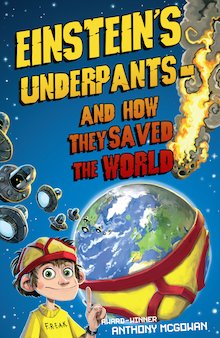 Ideal for reluctant boy readers, this new book by Anthony McGowan (Corgi, £5.99 PB) follows the antics of the FREAKS (Federation of Really Awesome Kids) as they battle to save planet Earth from destruction!
The Boy Who Climbed Into The Moon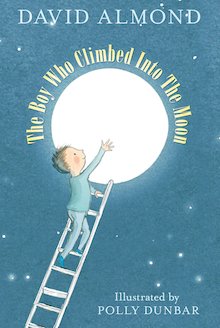 This beautiful novel by David Almond (Walker, £9.99 HB) is the story of Paul – a lonely boy who believes that the Moon is actually a great big hole in the sky. The tale is brought to live by Polly Dunbar's evocative illustrations.