Stay at the top of your teaching game this autumn with these cold and flu remedies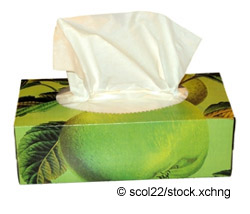 Banish cold and flu bugs this term
1. Instant hand sanitizer Rainforest Copaiba Oil 59ml – £1.99
www.natural-alternative-products.co.uk
Good hygiene habits are a vital weapon when warding off cold and flu bugs. This instant hand sanitizer is tough on germs but its added moisturiser and subtle scent make it gentle on skin. A nice bonus is that Asseptgel forms part of Brazil's Green Label programme which puts money back into preserving the Amazon rainforest.
2. Beechams Cold & Flu – Hot lemon and honey drink
Ease the symptoms and stresses of a cold with this soothing hot drink. The warm lemon and honey flavours won't fail to induce comfort, while cold- combating ingredients will help provide rapid relief from a blocked nose, stuffy head and sore throat.
3. innocent® superfoods smoothie – natural vitamin C
Packed full of delicious apples, blackcurrants, banana, orange juice, acerola cherries and rosehips – this Vitamin C-charged tipple is a truly mouth-watering experience. Of course the combination and concentration of nutritious fruits will do wonders to boost your vitality.
4. Echinacea
Commonly called Purple Coneflowers, there have been many studies investigating the benefits of taking Echinacea as a supplement to boost the immune system. Various versions are available from high street health retailers, supermarkets and pharmacies.
5. Breathe 10ml – £6.95
Help relieve some of the more irritating symptoms of coughs and colds with this clever combination of essential oils. Breathe is an invigorating blend of Eucalyptus, Camphor White, Niaouli, Pine, Rosemary and Peppermint which can be used in an oil burner, the bath or diluted and rubbed on the chest.
6. Garlic
Ok – so it's not the most social of ingredients and you might need to keep a pack of mints handy, but garlic has natural antiviral and antibacterial properties. Eat as much of it as you can – garlic doughballs anyone?
7. Olbas®
Available from most supermarkets and pharmacies, Olbas® is a combination of pure plant oils including Eucalyptus, clove oil and juniper berry – great for helping to unblock a stuffy head cold and soothe aching muscles. The Olbas® Inhaler and Pastilles are especially ideal for when you're on the go.
8. Rest!
Your body's own defences play a vital part in battling the lurgy. Help it out with some extra rest and relaxation. Even if you brave going into work, make an extra effort to get to bed early in the evening to allow your body to make essential system checks and repairs.
9. Fruit and veg
Stock up on all things fresh and organic to help keep you fit and healthy. Tropical fruits such as guavas, mangoes and kiwis, as well all berries provide the most vitamin C.
10. Chicken soup
Some studies say that chicken soup can act as a natural antibiotic, which will help fight off any infections triggered by a cold or flu virus. The steam from a hot batch will also help a blocked nose and chesty cough. Avoid creamy varieties; apart from their effects on the waistline, broth-based soups make a more effective cold remedy.