Reception teacher, Nicole Lefebvre-Fry, shares her once-in-a-lifetime opportunity to guest edit Nursery Education PLUS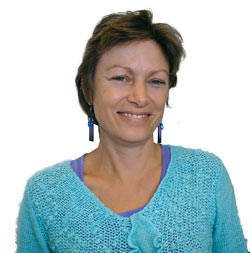 I have been a subscriber of Nursery Education for several years now and often use the ideas to support my work as a Reception teacher in a rural, small-school setting. I read, with great interest, an article that was written by a guest editor earlier in the year and thought I might enjoy the experience.
Monday 23 July 2007
It was flooded all over the mid-country when I left Dorset to travel to the Scholastic magazine offices in Leamington Spa, and I arrived filled with anxiety for the tasks that lay ahead.
However friendly faces, cake and coffee greeted me, as everyone introduced themselves and talked about their job roles. I was given a magazine 'workflow' chart and Helen Freeman, Publishing Director, explained the whole process of how an issue is created.
I learned how closely all the magazine teams work and network with educational professionals and practitioners from various settings around the country. When discussing the look and feel of the magazines, I discovered that equal importance is given to the design and content. Much thought goes into the layout of each page, and how the images and illustrations will be used. I was interested in how much colour plays an important role in the atmosphere of the whole magazine.
After a champagne lunch I was treated to an amusing talk from the marketing and sales teams, followed by a practical hands-on session by the production manager. It was fascinating to see through a magnifying lens how, in printing, the colour dots are mixed to create new colours. The best bit for me as a teacher of young children was to learn how the magazines are bound as a 16-page book from one sheet of paper! A great new skill to share.
I felt panic when I was told it was my turn tomorrow to help plan the December issue! I went back to my hotel to scribble down a few ideas. Later that evening we dined out and enjoyed getting to know more about each other.
Tuesday 24 July 2007
I joined Helen Dean, Editor of Nursery Education Plus, and the rest of the team to plan and share lots of ideas for the December issue's features, activities and posters.
From chatting with the team, I realised they had as little knowledge of the new 'Letters and Sounds' initiative as I did, so we planned to run a series on this, which I think practitioners will find really useful.
After a hard morning's work, we headed out for a lovely lunch. On return to the offices we looked at ideas for features and themes for future issues. A final whole-team meeting was held and I was given a big boxful of wonderful gifts for our setting.
Friday 28 September 2007
I felt far more relaxed coming back today, having had regular contact with Helen Dean since my initial visit, including sending photos, copy and other material for my issue.
This time I sat in the office and felt like a real team member with my own computer. It took me nearly all day to write this diary, as writing in brief is not my forte!
The morning went in a blink of an eye as I was busy writing my Guest Editor's letter, having photos taken and starting my diary. I also helped to choose the images for the cover and A2 poster.
After lunching locally with the team, I saw a demonstration of the new and exciting space-themed interactive rhyme poster and met up with the marketing department to share my thoughts on their campaigns for the new Scholastic Education PLUS+ website.
The last word…
I hope I have helped all the readers of Nursery Education PLUS, as well as the magazine team, in our mission to support the children we care for and educate. I am impressed by the ethos of the magazine to be there for us as an informative and innovative creative resource. The team are keen to have people like me to give input and feedback on their magazines. Being a Guest Editor is not as daunting as I expected! It was an honour and I had a super time learning and working on the magazine. Thank you for inviting me!