KS2

SATs: Why are schools planning to boycott them?

28 April 2010

Add to My Folder

This item has 4 stars

of a maximum 5

Rated 4/5 from 3 ratings (Write a review)
General Secretary of the NAHT, Mick Brookes, and ex-headteacher, James Smith, discuss the reasons why some school leaders are planning to boycott this year's KS2 tests
There's currently a great deal of confusion surrounding this year's Key Stage 2 tests (known as SATs), scheduled to take place on May 10 to 13. On April 21, the National Association of Head Teachers (NAHT) and National Union of Teachers (NUT) announced plans to boycott this year's tests. However, the National Association of Schoolmasters/Union of Women Teachers (NASUWT) will not take part in the boycott. Headteachers now have the difficult decision whether to participate in the boycott by refusing to open the tests when they arrive at their schools before the May 10 test date.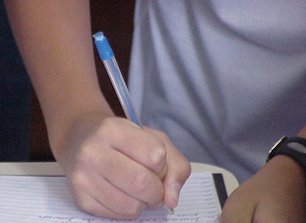 KS2

testing 'distorts the curriculum'

After the main teacher unions met with Schools Minister, Jacqui Smith, in July 2005 they were told that the SAT system was not negotiable. The NAHT launched its Commission of Testing and Assessment and published the findings in 2007 that indicated that most parents, governors, politicians felt that the SATs system 'distorted the curriculum'.

Mick Brookes, General Secretary of the NAHT, said that they have gained much through this campaign, but not enough.

'We want teacher assessment to be trusted as much in Year 6 as it is in every other year group, and in Wales and in Scotland and in Northern Ireland. We have no problem with testing where it is used judiciously and to underpin teacher assessment judgements. Linked to light touch external moderation we think that this is a better system that does not distort the curriculum, is more accurate than the spurious outcomes of the tests and will enable children to enjoy Y6 as the high point of their primary education.

'The vast majority of my colleagues agree with this analysis and positive way forward, but are highly anxious about the plan to boycott the SATs. However, where you can't make progress, you either 'shut up' or 'put up'. We, together with our colleagues in the NUT, decided to 'put up' because the alternative would be to consign the profession to yet more top down pressure and coercion with no response. I have to ask, what will it take to make a stand when we have good people out of the profession, damned by their last set of results and the continued disruption of children's education in a vital year?'

Ex-head teacher, James Smith, said that SATs testing leads to a narrowing of the curriculum in Year 6, with an emphasis on the tested subjects, to the detriment of the rest of the curriculum.

'There are some really sad stories of schools having to start the 'let's get ready for SATs' thing as early as the January before the May testing season, to help raise test scores. Every teacher knows how important literacy and numeracy are to individuals in everyday life, but they also know that an over emphasis on these two subjects has surely got to do more damage to the developing child than good,' he said.
Secondary headteachers are also affected by
KS2

testing

James Smith also felt that very few primary headteachers support the SATs system of testing and notes that secondary headteachers' opinions should also be sought.

'Secondary headteachers… are aware that the test results are terribly flawed, in that primary children have been hothoused for months before sitting the tests. They know these results cannot be relied on and in many cases they come up with their own batch of tests for their students to sit, early in their secondary school career.

'What secondary schools do take notice of are the teacher's own assessments of their Year 6 children, based on ongoing classroom assessment, sent up to them from their feeder primaries, very often in the form of a profile.'
Is the SATs boycott legal?
On the issue of the legality of the union action, James Smith said that most teachers and headteachers that he had spoken to were worried about the boycott.
'Some are worried about parent's reactions, many schools in the hands of governing bodies, who are signed up to the whole 'good SATs = good school' philosophy, will be very concerned about taking action. They do however want to have their very legitimate concerns over SATs to be heard at Government level, but presently they feel their concerns are falling on deaf ears. If the Government had taken more notice of the voices of the many: educationalists, writers, parents and other groups who are canvassing on a move away from this crude form of evaluating school performance, teachers and head teachers would not have been forced down the highly divisive action being proposed.'
Mick Brookes says that the NAHT has 'a properly constituted and lawful trade dispute', although he acknowledges that 'there has been concern that we have left it too late for 2010, children have already been prepped for the tests and therefore should take them. We realised this would be a problem but once again we are constrained by legislation that requires action to take place within four weeks of the ballot outcome.
'It is important to stress that we see the ballot outcome and the call to action permissive. It means that those who want to take action can do under the umbrella of a lawful dispute. Those who, either from principle, or pragmatism, or vulnerability have decided to go ahead with the SATs this year are free so to do.
'The decision is now down to individual members to decide, but also a unique moment in time to make a statement of intent to whoever is in charge of education on 7 May 2010.'
Will your school be boycotting this year's SATs? Join the discussion in our forum.