In this first part of a series about free technology resources available on the web, Tom Barrett discusses the use of online mapping tools in the classroom
Online mapping tools have come a long way over the last two to three years. Tools such as Google™ maps and more recently Bing™ Maps from Microsoft® have changed the face of mapping services.
No longer are they just about directions and mapping functions; utilising rich layers of information and more and more detailed imagery, they now provide great opportunities to support learning in the classroom.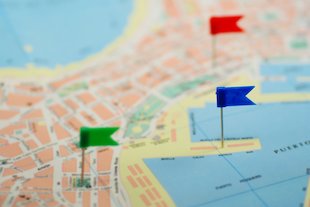 Activities
Using Ordnance Survey® maps
Microsoft® have teamed up with the Ordnance Survey® to provide online access to the Landranger and Explorer OS maps in the Bing™ Maps service. As children zoom into a location they can access the OS map view via the 'Road' drop down menu. With easy access to these maps and the inbuilt satellite imagery, ask your children to switch between OS and aerial imagery to work out the meaning of the different map symbols. Give them a location and a Bingo card of map symbols to decipher.
Alternatively, using the area around your school, give the children a series of sentences that describe a walk or journey. Instead of describing particular landmarks, replace these with the OS map symbols or abbreviations: I began walking North from the PH, I saw the + on the left as I continued on towards the LC.
Children could use the online maps to help crack the journey code. (Note that different symbols will appear at different levels of magnification, as the OS maps change scale as you zoom in.)
Maths maps
There is an endless amount of maths that is visible using satellite imagery of the Earth. The Maths maps resource on the edte.ch blog is about generating maps that highlight particular landmarks or features and attach a maths question to them.
This is an example of a shape question, visible in the gardens of the Palais du Luxembourg in Paris. This is taken from the Shapes in Paris maths map.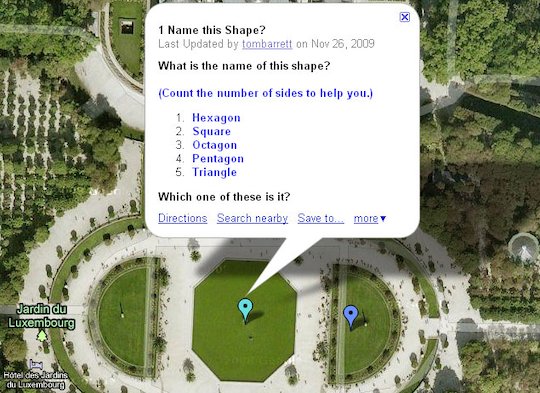 There is great potential in this to explore maths in real life across the world, but perhaps more importantly, children could look at their own school and surrounding area. For example, ask children to measure the playground length, width and perimeter on the online map and then compare with their own measurements outside.
Other teachers have also had great success in taking this idea and challenging their children to create their own maths map of a place they have visited or of their school grounds.
Story Mapping
A useful way to explore a story is to ask the children to map out the different locations and settings that you come across as the story unfolds. Penguin's digital fiction series, We Tell Stories, included Charles Cumming's work 21 Steps that told a story in map placemarks.
Using either Google® or Bing™ Maps, give your children a location on a map to tell a story about. We often give children photos or video to help rouse their storytelling juices; I have found that providing a location, the setting on a map, to be equally effective. Provide a place, a character, a reason to travel: stories of escape are excellent in this medium. Encourage the children to use the different types of imagery and map information to define the setting for their story and where their character or characters will travel. In talking pairs, invite the children to share the route that could be taken, where they might hide and what could be seen along the way.
Using Google® Street View
Not satisfied with top-down, satellite imagery? Well, you can now literally stand on the street and see locations from a map. Google's® Street View provides an amazing visual experience of mapping. Simply drag the orange 'peg man' icon from the left-hand side of the map to any street and the map will change to a street view!
Use this feature to help illustrate places that are crucial parts of topics, such as historical monuments or geographical features. As part of a local area study, explore the Street View imagery (where available) to start discussions and activities before going on a walk.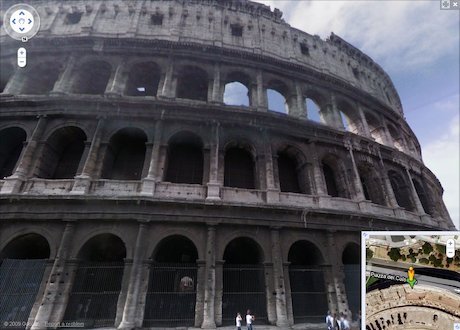 Tips
'Placemark' is the term used for a pin on the map. These can simply mark points in a journey or they might include information you have added yourself.

In order to save an existing map you have edited or added placemarks to, you will need to sign in, either using a Google® account (for Google® Maps) or a Windows Live account (for Bing™ Maps).

If you simply want to search and view a map there is no need to sign in. Children can browse and search the maps without having to worry about usernames or passwords.

Any point on an online map can be shared via a link without having to sign in or have an account. This is useful to point children to a specific place just by sharing a

URL

(web address).

When you come to share the

URL

for the map as explained above, you will realise the link is far too long to write up for children to use. Use a

URL

shortener to help with this that take the long map link and produce a much smaller one that you can easily share with students in your class. Here are three to try:

More to explore…
Woices
An online audio service that allows users to create audio placemarks linked to a location on a map. Strung together, they could form a guided tour of a school, class visit or of the local area.
Route planning
Create challenges involving distance and measurement for maths using the directions tool in most online mapping tools. What is the quickest route to the swimming baths? By foot or by public transport? What if we couldn't use this road?
Scribblemaps
Add images, freehand scribbles, shapes, text and more to maps.
Mapometer
Create a route for running, cycling or walking, it calculates the calories used and even gives you an altimeter graph. A simple tool, ideal for maths and geography lessons.
Mapzone
A really useful, fun, interactive site from Ordnance Survey® to help teach seven to 16 year-olds mapping skills.
FlashEarth
Explore satellite imagery of the Earth using this Flash-based interface in your browser.
Tom Barrett runs the educational technology blog edte.ch and can be reached via his account on Twitter.
Image © straymuse/sxc.hu