*Take a look at our selection of exciting new books and resources available to buy.
Le Grand Mystère Français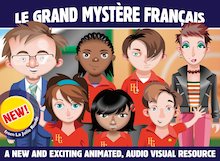 New from La Jolie Ronde (www.lajolieronde.co.uk) is Le Grand Mystère Français – an online, multi-media resource for teaching Key Stage 2 French. It consists of an exciting animated story, which leads to 60 different learning activities, about the pupils of Hollins Grove Primary School who have their lives turned upside down by the arrival of the feisty young French teacher, Mademoiselle Martin. An annual license costs £150.
City Kids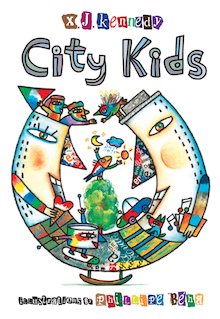 City Kids by XJ Kennedy (Turnaround, £9.95 HB) is a lively collection of poems – all set in cities across the US, Canada and UK – with subjects including taxis, buildings, crowds and more. Ideal for Key Stage 2 children, the clear layout and bold illustrations make it an attractive option for independent reading.
A properties Activities Set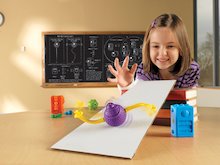 Aimed at Key Stage 1 children, the Science Encounters™ 'A properties Activities Set' includes 12 'creatures' all with different properties – such as being magnetic or squishy. The creatures are made from plastic, foam or aluminium and have six interchangeable attachments. Priced at £19.95 (excl VAT), it is available from www.learningresources.co.uk
Dog Loves Books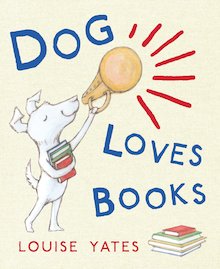 Dog loves books so much that he decides to open his own bookshop. When the customers he was expecting fail to turn up, he decides to start reading. This captivating picture book by Louise Yates (Red Fox, £5.99 PB) champions the power of reading as Dog escapes into the books in his shop – meeting aliens, kangaroos and dinosaurs along the way.
Nursery Rhyme Four in a Box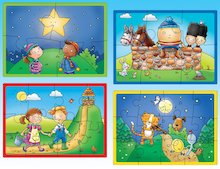 Priced at £7 and available from www.orchardtoys.com this set comprises four little jigsaw puzzles of four, six, eight and 12 pieces. Younger children start on the four-piece puzzle, which depicts 'Twinkle, Twinkle Little Star' and, as they improve their skills, progress to the puzzles with more pieces.
Really, Really Big Questions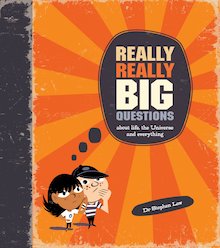 This colourful and attractive book by Dr Stephen Law (Kingfisher, £12.99 HB) is the perfect starting point for an interesting discussion with your class. It features thought-provoking questions such as: 'Is my mind my brain?', 'Can I always believe my eyes?' and 'What is stuff made of?'
Superhero Phonics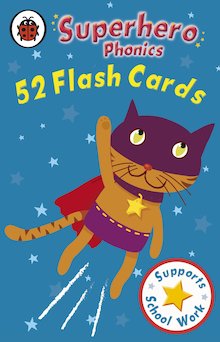 This packs of vibrant cards are designed for use with children who are learning to read using the synthetic phonics method. Each one features a phoneme on one side, and an example of its usage on the back. A pack costs £5.99 and is available from www.ladybird.com
Tales of Princes and Princesses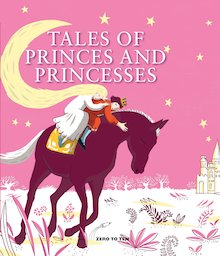 This beautiful book (Zero to Ten, £12.99 HB) features 12 classic stories, including 'Thumbelina' and 'The Frog Prince'. Each story is accompanied by numerous illustrations, and a particularly nice touch is that the illustration style differs depending on the mood of the tale.
Plum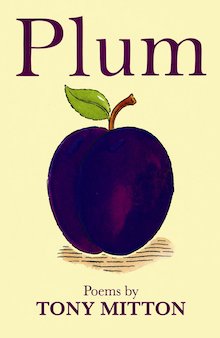 Don't be glum, plum.
Don't feel beaten.
You were made to be eaten.
Plum (Barn Owl Books, £5.99 PH) is a wonderful collection of poems by Tony Mitton. Accompanied by black and white illustrations by Peter Blake, it is an excellent book to read aloud or for independent reading.
Art Express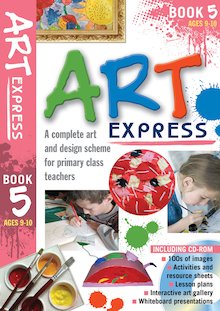 These new titles in the Art Express series (A&C Black) are comprehensive guides for teaching art to children aged nine to ten and ten to 11. Each book is accompanied by a CD of resources including an interactive virtual gallery, whiteboard presentations, stimulus photographs and more. A single user license costs £34.99.
The Train Set of Terror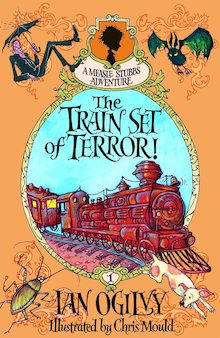 This wonderful tale about an unlucky boy called Measle Stubbs is suitable for readers aged nine and above. Written by Ian Ogilvy (OUP, £5.99 PB), it sees Measle being zapped into the world of his unfriendly guardian, Basil's, train set!
Eric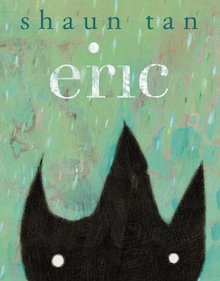 Eric by Shaun Tan (Templar, £4.99 HB) is a quirky, short novel about a curious foreign exchange student. Although the prose is beautiful, the evocative illustrations give as much, if not more, information.