The new Government has published the first details about its plans for education. John Coe provides a point-by-point breakdown about what this means for primary teachers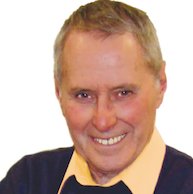 For two weeks following the election we didn't know quite what to expect. Some of the rhetoric that we heard in the run up to the vote was alarming. Here's Michael Gove, the new Secretary of State for Education only two months ago unveiling his intended National Curriculum: 'I'm an unashamed traditionalist when it comes to the curriculum. Most parents would rather their children had a traditional education, with children sitting in rows, learning the kings and queens of England, the great works of literature, proper mental arithmetic, algebra by the age of 11, modern foreign languages.' Alarming indeed; one wonders what precisely is improper mental arithmetic. Similarly, Conservative MP, Nick Gibb, firmly declared his belief in rote learning and the need for children to know the map of Europe.
Perhaps it is unkind to remind new ministers of their election rhetoric, addressed, as it inevitably was, to their core vote and the middle ground where elections are won and lost. The rhetoric always ducked away from the difficulty at the heart of Tory views. How do you set the teaching profession free from the interference and the bureaucracy associated with New Labour's determination to control the classroom, while at the same time ensuring that primary teachers don't go mad and put tables in groups and teach mapping by tracing the route taken on the journey to school? Do we, can we, trust the teachers? Of course we can and it is that trust that has to be restored.
In several important ways the Election was inconclusive. We have an uneasy coalition that unites what are, in important respects, diametrically opposed views. Compromise is the order of the day and now uncertainty is lessened through the publication of 'The Coalition: our programme for government'.
Let's have a look at the commitments affecting primary education that the Coalition has listed and do so from the point of view of a professional teacher who educates children from three to 11.
Maintaining the goal of ending child poverty in the UK by 2020
This is a splendid cross-party commitment of profound importance to our teaching. The close link between the material circumstances of children's lives and their opportunity of success in education is beyond question. The gap between rich and poor, both socially and educationally, has widened in recent years. At a time of extreme economic difficulty the coalition faces a difficult task, but perhaps they could begin by encouraging the removal of barriers to opportunity within our schools. Streaming and setting too often exclude disadvantaged children from opportunities to excel and condition them to accept less than the best.
Providing free nursery care (with greater gender balance in the Early Years' workforce)
Hurrah! A welcome endorsement of existing practice.
Taking Sure Start back to its original purpose and ensuring that providers are paid in part by the results they achieve
The expression of support for Sure Start is to be welcomed but there is a major flaw in the political intention to pay by results. Our profession has so much to do in explaining that education is, in many respects, simply not like that. Early education, primary education for that matter, cannot, except in a few ways, demonstrate measurable effects in the short term. This industrial view of education of inputs and outputs, taken from secondary schools dominated by exams, bedevils our work. Much that we do with three-year-olds is to put down roots which later, perhaps much later, bear fruit. The results from a Sure Start experience could well not be seen for a generation when the three-year-old herself becomes a mother. You cannot measure output at the end of a day or a month or even a year.
Cracking down on irresponsible advertising and marketing to children
Sue Palmer's work, notably her powerful book, Toxic Childhood (Orion), pays off. Every teacher will be in support of this laudable intention to protect the time of life, not merely preparation for life, that is called childhood.
Ensuring new providers can enter the state school system in response to parental demand
This commitment has its origins in the mindset that assumes that when the political world discusses education it is discussing secondary schools. Primary schools, as has so often happened in the past, are included as an afterthought. It is questionable that whether more than a minority of primaries, enjoying a high level of support by parents will, unless threatened with closure, opt out from the local authority system. It is interesting that the Conservative commitment to academies has been modified through the compromise made necessary by coalition. The programme now promises that 'all schools have greater freedom over the curriculum' rather than that freedom should come as a product of academy status. Interesting also that a commitment to 'small schools with smaller classes' indicated in Michael Gove's letter to Department of Education staff written on the 12 May does not appear in the programme published later. The crucial and new promise is that all schools will be held properly to account – a promise familiar enough to primary schools with our long experience of working closely with families at the time in children's lives when parental concern for their progress is at a peak.
Funding a significant premium for disadvantaged pupils
A most welcome commitment to a policy that already exists in all but name. Undoubtedly part of the price paid for Liberal Democrat involvement in the coalition was the assurance given that the premium would be outside the school's budget and funded by reductions in spending elsewhere. Primary teachers will be pleased that the money will follow the child.
The chance to set up new schools in response to parental demand
This is an appropriately muted commitment in the light of the nation's threatened finances. It would seem probable that we could not afford to create additional school places, particularly at a time of falling roles, sufficient to meet the demand of a truly market forces system so attractive to the Tory right. In any case, newly-freed primary teachers and parents are more likely to be interested in how children learn than who owns the school. Again, this policy is for secondary schools, extrapolated downwards towards younger children.
If the Head of Mathematics presides over poor A-level results for three consecutive years then sack him, say politicians who believe running a school is the same as running a factory
Paying good teachers more and dealing with poor performance
This is a typical industrial commitment and again more appropriate to secondary schools. If the Head of Mathematics presides over poor A-level results for three consecutive years then sack him, say politicians who believe running a school is the same as running a factory. But in primary schools? Take reading. Growing as a reader involves so much more than recording a reading age. We teach reading so that the result is 20-year-olds who love books and belong to a library. Poor performance might well exist in primary schools but is related to more than test results in Year 6. It is related to what the teacher is like, how much they contribute to teamwork, their help for children beyond the line of duty. And goodness knows, there are already several ways open to us to deal with a colleague who is not pulling their weight.
Simplifying the regulations of standards and targeting inspection on failure
This commitment packs tremendous weight and could lead to closing down QCDA (as well as the announced closure of Becta) and a reduction in size and function of TDA – government agencies too often used as instruments of control over teaching. Strong, independently-minded Heads and teachers will welcome this move towards greater professional freedom. Weaker colleagues, trained in conformity, will, initially at least, miss the spoon-fed lesson plans designed for all children and targets rather than their own children and their individual needs. Such a major change in the way government operates will present a major challenge to the profession. The need for professional unity so well demonstrated by the recent and welcome cooperation between NUT and NAHT becomes even more essential. And, should we not envisage the re-establishment of teacher centres to serve as a focus for local cooperation and professional development?
Reviewing Key Stage 2 tests and reforming league tables
This area is non-specific at this stage, while the dust settles on the clear expression of professional view embodied in the recent action, although a commission is proposed. One thing is clear: we must continue to campaign strongly for assessment without a distorting and limiting impact on the curriculum and for the assessment of national standards through sampling. Teachers must continue to be strong – the present system is not only unfair, it is damaging the quality of education.
Increasing powers to ensure discipline in the classroom and promote good behaviour
This is playing to the privately-educated, right-wing gallery. In fact, Ofsted reported that in 2008/9 behaviour of children was 'outstandingly good' in no less than 95 per cent of primary schools. The remaining tiny minority of five per cent were schools doubtless serving severely disadvantaged communities and were assessed as merely 'satisfactory'. This is nothing that a substantial reduction in class size couldn't help, but this must probably wait until national finances are back in balance.
Conclusions
It could have been a lot worse. Coalitions, by their very nature, tend to take a sensible middle course. But, the policy is one thing and implementation another. It does seem, however, that the worst excesses of government control are on the way out and primary colleagues everywhere must face the undoubted challenge and greater workload that this freedom will bring. But, think for a moment. The workload will be concerned with our children and not an unnecessary bureaucracy. And, we have never minded working hard for our children, have we?
Discuss the Coalition document and the future of primary education in our forum.