Essential advice and useful tips to prepare young children for a happy move to primary school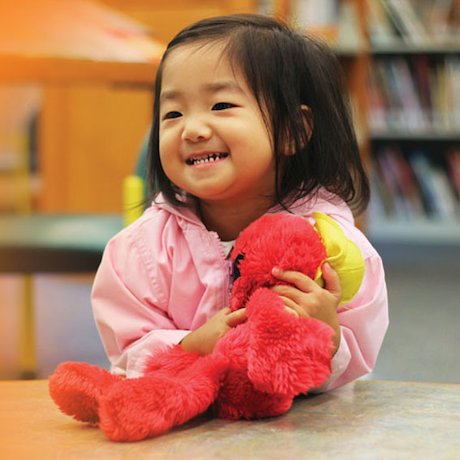 In life there are times of stability and times of change. Sometimes change is positive and even fun – moving house, getting a new job. Equally, sometimes it's negative and difficult – family break-up, redundancy. The more resilient and self-confident we are as individuals, the better we can cope with these times of change. For babies and young children, one of the first 'big changes' in their lives is the move away from spending all their time with parents or carers into an Early Years setting. And, of course, the next 'big change' will be the move from this setting into a primary school.
Anyone who works with children knows the value of structures and routines; they make children feel safe and secure, because they know what's coming and what is expected of them. For young children, variations to the normal routine are a challenge, typically they have not had much previous experience of such changes. To support children through the transition into primary school, you need to put in place appropriate structures to help them cope with this change and to enable them to develop resilience, independence and self-confidence. Helping children to begin to become familiar with new routines and key adults is essential.

In an effective transition to primary school, the children will:
Understand 'what is coming' ahead of time
Have some experience of the new environment and the people in it
Feel safe, secure and valued in their new school
Know that staff at school will listen to them and respect what they say
Understand what is expected of them (learning, behaviour) in school
Know what they should/shouldn't bring into school
Enjoy the experience of moving to the 'big school'
Feel that they have a measure of control over the process
Be seen as an individual, with staff getting to know them really quickly
Problems can occur during transition for a variety of reasons. For instance:
The children might be unsettled or upset about the move from one setting to another
The children may have developed very close relationships with both staff and children at their Early Years setting. They will miss you!
There's a very different ratio of adults to children in a Reception class than there is in an Early Years setting, meaning it is almost impossible for the children to get as much individual adult attention
Behaviour issues may surface, particularly in those children who are confused by the change
Progress in learning and development can slow down while the child adapts to the school setting
In a class with mixed ages (i.e. YR and Y1), a practitioner will be meeting the needs of two Key Stages in daily activities
Your setting may be feeding into a number of local schools, and this can make liaising difficult for you to manage
On the positive side, the Early Years Foundation Stage (EYFS) provides a common framework ensuring continuity between practitioners in the Early Years settings and the Reception class at school.
The themes from the EYFS give a useful summary of what we want for our children during this transition, and how we can help and support them during the move.
Online resource!

Download our useful online extra, Transition timeline to help you with your planning.
A Unique Child…
Use circle-time activities to build children's confidence to speak out
From time to time, vary your routine or layout a little, to help the children learn to cope with change
Arrange home/setting visits so children see the connection between the home and their educators, and so that practitioners gain a better understanding of children's backgrounds
Positive Relationships…
Encourage your children to build their independence in everyday routines, such as getting dressed and toileting
Develop the role of the key person within your setting
Ensure that all staff understand why it's important to support children in the transition and that they get involved in doing this
Develop strong partnerships with parents, and keep them well informed
Enabling Environments…
Draw on similarities between the environment in your setting and in a Reception class – what can the children expect to see?
Put up photos of the local Reception classes, so that the children can talk about what they see
Share your environment by inviting the local Reception teacher and class members to visit
Learning and Development…
Give effective support to those children who struggle to learn, for instance via differentiated activities or an Individual Education Plan
Share information about any children's specific needs, involving all professionals and agencies as appropriate
Pass on information about each child's learning and development to the Reception teacher

At this transition point, it's all too easy for children to 'slip through the net', as they leave one set of practitioners who know them really well, and move into the school environment. Practitioners need to ensure that information gets passed on, so that children with particular needs don't get overlooked, and so that parents or carers don't have to 'retell their story' to every professional they meet. Strengthen your multi-agency working, so that a whole range of professionals are available to support children and parents during the transition.
Use some or all of the following approaches to ensure that your children have a successful and enjoyable transition:
Get in touch with local schools and get to know the local Reception class teachers. Organise meetings where you can share ideas, information and approaches during the year – don't just leave it until transition time
Ask each teacher to bring along some photos of their classroom, so that you can display these in your setting to share with your children
Invite a local Reception class into your setting to share some of their learning. For instance the Reception class nearest to our pre-school performs pieces from their 'Storytelling Project' for our children. This is a project in our local area, where the children retell a well-known story from memory, using actions and movements to bring the story to life
Organise a series of school visits for the summer term
Talk with your children about any concerns they might have about the move and also the things that they're excited about. If they have older brothers or sisters at the school, talk about what they like doing
Ask the school to consider using a 'buddy' system, where an older child acts as a 'buddy' or 'mentor' to the new Reception-aged children
Do a joint project with the primary school, using a theme which runs through from the end of your summer term and into the autumn term at school
Get your children to draw pictures and send these ahead of time to the school, to be displayed for when the children arrive
Use the 'Circle of friends' idea, inspired by the Reggio Emelia approach. The children invite other settings, schools, local businesses and members of the community to join their network of support, known as a 'circle of friends'. As part of this, two-way visits and events take place between the Early Years setting and the school
Talk with the Reception teacher about using a 'transitional object' for the children, such as a cuddly toy. This can travel to the Reception class to come into school with the child while he or she first settles in
© WSphotos www.istockphoto.com