While the seasons and weather are changing there's so much to see and do outdoors. Now is an ideal time to venture outside with children and, as we find out, it can be as simple as a stroll in your local park!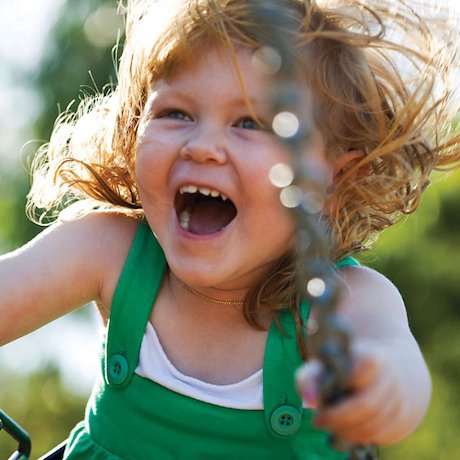 Sections in this article:

This summer, as the weather gets warmer and venturing outside with the children seems more appealing, why not organise a walk to your local park? It provides comprehensive learning opportunities to encompass the Early learning goals. But don't be put off by the planning required, follow these hints and the rest will be a 'walk in the park'!
Preparing for the walk
Make sure you plan well ahead so that you can let all your parents know about the walk in advance and obtain written permission. You can also ask parents to help so that you have more volunteers to accompany you. When taking nursery-age children on a trip you should plan your child to adult ratio according to your setting's guidelines. This will ensure that the children's safety is a priority at the same time as increasing the scope for learning opportunities.
If this is the first time you have organised an outing, don't be alarmed by having to complete a risk assessment. It simply meansyou have to visit the park yourself before the trip to look for any possible hazards that could occur on the way to or at the park, and to identify ways to minimise those potential risks. These might include; walking along the road – ask children to walk with a partner and make sure adults are on their side nearest the road; crossing roads – find the safest places to cross; minor medical incidents – carry a first aid kit and a list of any children who have specific medical needs such as asthma, and don't forget to take their medication too; ponds or water – extra vigilance near any water; loss of child at park – staff to carry mobile phones and carry out regular head counts. Give copies of the risk assessment to all staff, together with a list of emergency contact numbers.
An important point to remember is that you need to check with your local authority for guidelines about whether accompanying adults require Criminal Records Bureau (CRB) checks for one-off contact with children, such as a day trip out.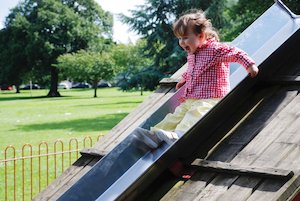 More online!

Our 'Animal playtime' interactive game is a great online resource to share before or after your trip to the park.
Planning the walk
Talk to the children about where they are going and the route you are proposing to take. Draw a simple plan or enlarge a local street map and plot the route. Make a list of what they expect to see on the way, such as road signs, cars, shops, post boxes, any special buildings, or even 'Joshua's house'! Talk about what the children think they might see in the park in summer. Make another list of things to look out for such as flowers, plants, birds, play areas, statues, fountains, water, tennis courts, and so on.
Packing for the walk
Ask the children what they will need to take with them to the park. If the weather is fine you will need sun hats, sun cream and extra drinks to keep hydrated. If the forecast is for rain, ask the children to bring waterproofs and wellington boots. Don't let the unpredictable weather spoil your fun!
If you decide to include a picnic as part of your walk, ask a member of staff to drive to the park ahead of you with food packed in small plastic bags, drinks in plastic bottles, blankets to sit on, and so on. If the weather is expected to be hot, use cool boxes to keep the food and drinks fresh.
If you are going to try some pond dipping or bug hunting activities, take the necessary equipment such as nets, buckets and white plastic cups, magnifying glasses or pots.
Take some small play equipment such as bats, balls, bean bags, hoops, too. Ask children to carry clipboards with paper and pencils so they can do some drawing. If you want to try some more creative activities bring sheets of sugar paper, chalks, charcoal and wax crayons, and plastic bags for collecting treasures. Provide all the adults with a camera so that they can record the walk with photographs.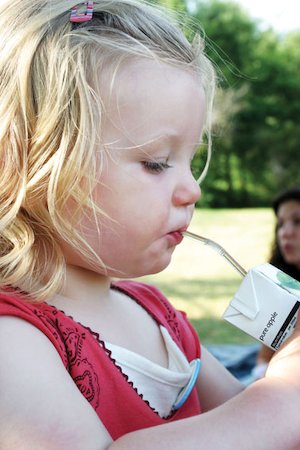 Planning a walk with links to the Early Years Foundation Stage:
Personal, Social and Emotional Development
If you decide to take a picnic to the park, let the children take turns to make sandwiches before you go. Talk about favourite types of picnic food. Discuss any concerns that the children might have about the trip.
On the way
Remind the children about keeping safe, staying with their partner and adult, and taking care near roads. Talk about how to cross the road safely. If you go past one of the children's homes ask them to talk about it.
At the park
Encourage adults to talk to the children about how they are feeling when they see different things at the park, such as flowers, ducks, an ice cream van, litter, graffiti or broken trees. Encourage each child to discover a 'personal treasure' from their park experience. Can they see or hear something which they find very special in some way? Try to record these personal finds by taking photos or recording words that the children say as they go along.
Communication, Language and Literacy
Planning and talking about the walk before you go is a great way to encourage children to develop speaking and listening skills. Share some of the Percy the Park Keeper stories by Nick Butterworth.
On the way
Play 'I spy' using initial letters or colours and encourage the children to spot things around them. Invite them to look at road and shop signs and read letter sounds or words. Ask them to look out for their own initial letter. How many times can they spot it?
At the park
Take along a simple poem about the park and share it with the children. Use a simile, such as 'the park is as big as a…' and invite the children to fill in the gap. Provide each adult with an envelope containing describing words to share with their children. Try 'slippery', 'round', 'rough', 'wet', 'dry', 'long', 'smooth', 'tiny', 'loud' – can the children find something to match each word? Photograph some of their suggestions.
Back at the setting
Help children by scribing an account of their trip and illustrate with sketches, photographs and the children's own words.
Problem Solving, Reasoning and Numeracy
Make a list of treasures to spot on the trip such as '4 flowers', '2 birds', '3 trees/leaves', '1 dog', '2 ducks', '5 stones', and '1 ice cream'! Help the children to count and record their finds carefully as they locate them during the walk.
On the way
Ask children to think of a number and then see how many times they can spot it on road signs, shops, house numbers, car registration plates, and so on. Talk about the shapes of signs and windows.
At the park
Help the children to find all the items on their treasure hunt list. Give each child an envelope containing a coloured shape. Can they find something in the park the same colour or shape? Photograph some of their finds.
Back at the setting
Help children to draw a simple map of the park with all the different features displayed. Talk about where they saw them.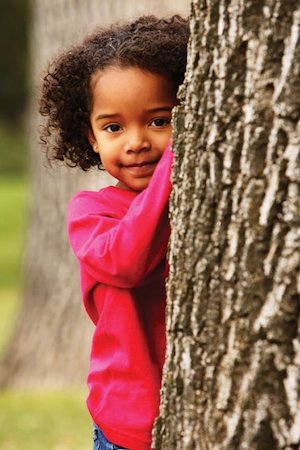 Knowledge and Understanding of the World
A walk in the park or local environment is the best way for children to make sense of the world around them.
On the way
Encourage the adults to increase the children's awareness of their surroundings, extend their vocabulary and utilise all their senses as they walk along. Follow the planned route that you showed the children back at your setting. Talk about and look at how different pedestrian crossings work.
At the park
Look closely at some summer flowers. Name the different parts of the flower; petal, stamen, pollen, leaves. Which is the tallest or shortest flower? Encourage the children to look very carefully on plants and under stones to find hidden minibeasts.
Try some pond dipping; use buckets to obtain water from the pond and then let children use nets or small plastic cups to look more closely at the water and its inhabitants! Record all the children's activities using a digital camera.
Back at the setting
Look closely at images of any minibeasts or plants you saw on your visit. Invite the children to paint pictures of some of their finds. Provide the children with boxes, cardboard, paper fasteners, art straws, bottle lids, string and sticky tape and help them to make working models of play equipment from the park.
Physical Development
Talk about how important regular exercise is for keeping healthy.
On the way
Ask children to take care as they walk, looking for any unexpected obstacles in their way. If they walk faster do they notice any difference in their breathing?
At the park
Let the children explore the different play equipment. Talk about how they make the different apparatus move. Look at the swing, slide, roundabout, climbing frame, and seesaw. How does each one move?
Creative Development
Encourage the children to use all their senses as they enjoy their day out at the park.
On the way
Let them stop from time to time and describe some of the buildings, people or sights they observe on the way to the park.
At the park
Ask children to try and recreate any minibeasts they find using charcoal. Draw simple line drawings of the play equipment. These will help when making models back at the setting. Sing some summer songs such as 'The sun has got his hat on', 'You are my sunshine' and 'Here comes the sun'. Try this new song to the tune of 'Good King Wenceslas':
Don't forget your sunglasses.
Don't forget your hat.
Now it is the summer time
And I'm so glad of that!
We're walking to the park.
And it won't take very long.
And as we walk we smile and chat
And sing this little song.
Images, Girl on swing © Mark Evans 2008/www.istockphoto.com.jpg; Girl drinking © Elly Godfroy/Alamy; GIrl on slide © MrTom UK/www.istockphoto.com; Girl behind tree © Studio10ne/www.istockphoto.com.jpg