Meeting the specific needs of children and families is the central aim for multi-agency workers. How can you fulfil your role in this process?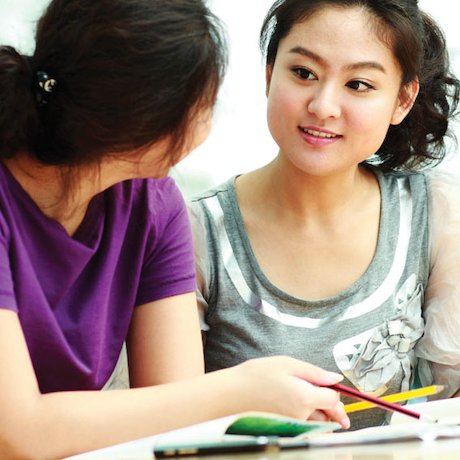 Multi-agency working means bringing different services, agencies and teams of professionals together, in order to support and help children and families with particular needs. With multi-agency working, these professionals assess the kind of intervention or support that might be beneficial or necessary for a child or family.
The importance of a multi-agency approach came into the spotlight following the publication of the Green Paper entitled 'Every Child Matters' in September 2003. This Green Paper was published alongside the formal response to the report into the death of Victoria Climbié. The poor integration of services was identified as a key reason for the failure of professionals to protect and save this young child.
What is my role as an Early Years practitioner?
As an Early Years practitioner, you spend a comparatively large amount of time with your children and you see them in a very particular environment. For this reason, you can play a key role in identifying their needs, especially where those needs concern learning and development. Although multi-agency working might be used where a child is in danger of neglect or abuse, equally the approach could be used to support a child whose family is not coping. For instance, if the parents have lost their jobs and the housing they are in is substandard, this could have a serious impact on the child's psychological and physical health, as well as on his or her learning and development.
Practitioners working in Early Years settings, such as pre-schools and nurseries, might be asked to join a panel of different professionals to look at how a particular child can be supported best. You might be responsible yourself for identifying that there is an issue with a particular child or family and calling in other services and professionals to help. If you're working in a children's centre, multi-agency working could form a significant aspect of your role, with other services being offered under the umbrella of your centre.
The Department for Children, Schools and Families (DCSF) identified three main models of multi-agency working:
The multi-agency panel – a team of practitioners and professionals from different agencies meet to discuss how the child's needs can be met.
The multi-agency team – practitioners are seconded or recruited onto the team, which has a more formal set-up than a panel, with a leader.
Integrated services – a variety of services located at the same site (for instance, at a children's centre). The site becomes a 'hub' for the local community.
What are the benefits of multi-agency working?
There are many benefits from different agencies working together to support the child and the family. These include the following:
The child (and family) only has to tell their story once.
There is 'joined-up thinking', with all professionals coming at the issue from the same direction.
The professionals all have a greater understanding of the child as an individual, and of his or her family as a whole.
The team can build a complete picture of the family, why issues are occurring and what might be done to solve them.
The outcomes for children's learning, development and safety have been proven to be better when agencies work together.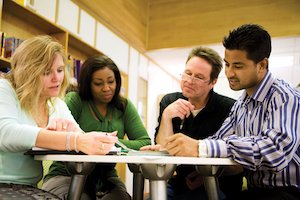 To help you fulfil your role of multi-agency working, you need to:
Be aware of how children normally develop and what signs might indicate some kind of developmental delay.
At the same time, take into account that all children are unique individuals who will develop at their own pace.
Watch out for any unexpected changes in behaviour, or any 'red flags' about neglect, child protection or child development issues.
Consider whether your role needs to be just one of offering help and explaining other sources of advice and support to parents.
Use your professional judgement to take context into account when assessing the situation. Consider the child's cultural or social background, different attitudes to parenting and so on. Not everyone's expectations and approaches will be exactly the same as yours.
Don't make assumptions or subjective judgements about what you think might be happening. Base your findings on an objective assessment of the situation, taking all factors into account.
Feel confident about contacting or calling in other professionals as required – speech therapists, the area Special Educational Needs Coordinator (SENCO), social workers, health visitors, and so on.
Build ongoing links between your setting and other professionals, rather than only doing so when an intervention is required. Create a network of both informal and formal relationships with other agencies.
Know how to use assessment methods, including the Common Assessment Framework (CAF).
As a manager or lead practitioner, identify where your staff need additional training to help them develop their roles in relation to multi-agency working.
Remember, the more expert training staff get on safeguarding and other related issues, the more confident they will feel about dealing with these aspects of their practice.
Make sure that all staff know which roles are fulfilled by which staff within your setting, for example, who is the Child Protection Officer (CPO)? Who is the

SENCO

?
Ensure that members of staff also understand the range of agencies available to support their work in Early Years settings.
Remember that parents nearly always know their child best. Learn when to support and advise, and when to question and express concern. Be a good listener – see making time and space to talk with parents as a key priority for your setting.
If you're ever unsure about something a child or parent says, refer the matter to a more senior or experienced member of staff.
Be aware of how these issues might impact on you, as well as on the children. If you're regularly working with children and families who have high levels of need, this could be emotionally draining for you. Make sure that you take care of yourself, so that you can take the best possible care of your children.
Images: Women in discussion © Bo1982.www.istockphoto.com; Colleagues in a meeting © Chris Schmidt/www.istockphoto.com