Take a look at some of the best football-themed resources available to buy, win or use for free!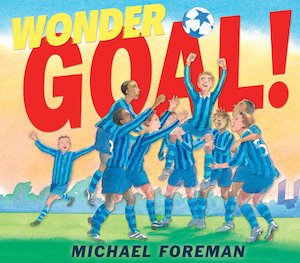 Football themed…
Resources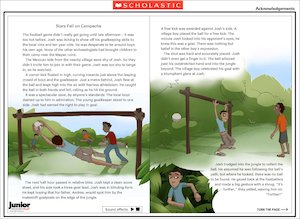 Stars fell on Campeche
Invite your class to finish this interactive, illustrated story starter about a boy who loses his football in the Mexican jungle. What will he find when he ventures off to search for it…?
He Just Can't Kick It With His Foot
This audio poem by Paul Cookson has a humorous football theme, with musical accompaniment and some simple animation.
Sentence teams
This handy worksheet features football-shirt frames for children to write in or decorate and cut out.
Top striker scores six
Challenge your class to this football-themed, dice maths game that will help improve children's addition and multiplication skills.
Activities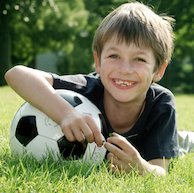 These activities are available exclusively to Child Ed PLUS subscribers. Take a look at the great benefits of subscribing that costs just £19.98 a year!
The beautiful game
Football enthusiast, Peter Riley, provides engaging, cross-curricular Key Stage 2 activities in this series of four articles.
World Cup Fever
Suitable for Key Stage 1 and 2, teacher, Lizzy Courtney, suggests exciting ideas all themed around the World Cup. Links are made with history, ICT, citizenship, and more.
Assembly
Use our Powerpoint® presentation of images and assembly guide to kick off the World Cup season.
Games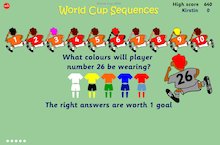 World Cup Maths
Available on the Mr Nussbaum website, this interactive game invites children to pick a World Cup team and attempt to shoot and save goals. Their success is based on their ability to answer a multiplication, division, subtraction or addition question.
World Cup Sequences
Available on the Active Maths Games website, the 'World Cup Sequences' game invites players to work out what the next footballer in the sequence will be – based on their shirt, shorts and socks colour.
Footee 2010
The Footee 2010 website is a fantastic resource of footie-themed resources including educational games. There are also curriculum-linked lesson plans, activity sheets and whiteboard sessions.
Products
The Beautiful Game: Golden Girl Grace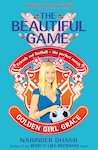 Written by Narinder Dhami (Orchard, £5.99 PB), the author of Bend it Like Beckham, the latest in a series of stories about a girls' football team sees one of the players having to make some tough decisions. It is suitable for readers aged eight and above. Win a copy!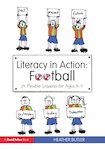 Get ready for the World Cup and prepare to meet all of your literacy goals with Literacy in Action: Football. Suitable for ages nine to 11, this unique resource by Heather Butler (David Fulton/Routledge, £19.99) features 24 lesson plans, each structured like a football match, to help engage children with writing.
Damian Drooth Supersleuth: Football Forgery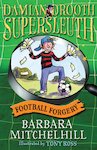 The Number 1 boy detective is back and this time he's foiling forgers of football tickets. Ideal for young readers, this funny tale is written Barbara Mitchelhill and illustrated by Tony Ross (Andersen Press, £3.99 PB). Win a copy!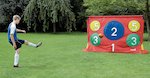 Help your class to improve their goal scoring skills with this wall – designed to be sturdy enough to withstand virtually anything that can be kicked or thrown at it! It is priced at £134.95 and available from Davies Sports. Win a Spordas Targewall©!
Foul Football: Wicked World Cup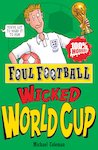 Part of the Horrible Histories series, Michael Coleman's (Scholastic, £5.99 PB) Wicked World Cup is a fun look at the history of this great event.
Wonder Goal!

Written and illustrated by Michael Foreman (Andersen Press, £5.99 PB), this inspiring picture book is all about a small boy who dreams of winning the World Cup! Win a copy!