Take a look at our selection of exciting books and resources available to buy
Operation Robot Storm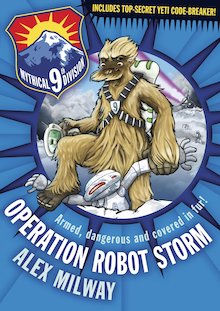 When the Welsh mountains are beset by blizzards and ice storms in the middle of summer, there's only one set of fearless agents who can save the day – the Mythical 9th Division of yetis! Each chapter in Alex Milway's fantastic Operation Robot Storm (Walker, £5.99 PB) is introduced by a four-page comic strip.
SeaWeenies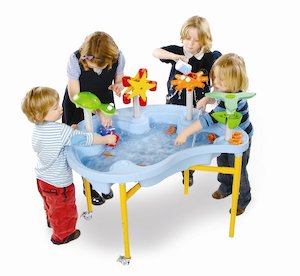 The SeaWeenies sand and water collection is an interactive range of toys that helps to blend hands-on interaction with learning. It is suitable for children aged between three and eight, and indoor or outdoor use. It can be used to help educate children in various areas, including problem solving, fine motor skills, balance, and speed and time. Monarch Education Furniture are offering anyone who buys the SeeWeenies unit (£172.20 – excl VAT) a free toy from the range worth £29.95.
Pretend to Bee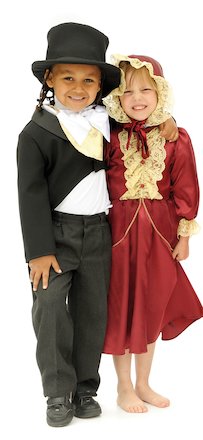 Pretend to Bee (www.pretendtobee.co.uk) have a wonderful range of fancy dress costumes suitable for children, from Victorian (pictured), to pirates, fairies, animals and more! These Victorian lady and gent, and Florence Nightingale (£19.95 and £18.95 each) outfits are ideal for historical role play.
Come Alive Listening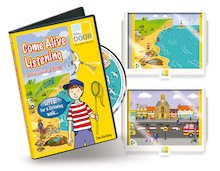 Come Alive Listening from Yellow Door (www.yellow-door.net) introduces environmental sounds in context by taking children on 'listening walks'. The resources include a games and activities pack (£30) and an interactive CD-ROM (£50 for a single user; £125 for a site licence – all excl VAT). See a free taster. Call 0845 603 5309 and quote 'Child Ed Come Alive Listening offer' to receive a ten per cent discount.
Dogs don't do ballet.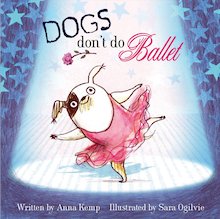 Dogs don't do ballet. They like to fetch sticks and drink out of the toilet. But, Biff the dog is different – he loves to dance and he's rather good at it, too. But is the world ready for a ballet-dancing dog? Take a look at Anna Kemp's wonderful picture book, Dogs don't do Ballet (Simon and Schuster, £5.99 PB) to find out.
Easi-Torch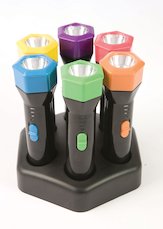 These handy, rechargeable torches are ideal for the classroom. Featuring a battery life indicator, they provide LED light for up to three hours. This set of six is priced at £39.99 (excl VAT) and is available from www.tts-group.co.uk
Fluency Tutor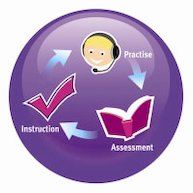 Fluency Tutor from Texthelp Systems is an enjoyable way for children to learn to read and improve their oral skills. Using the software, children record themselves reading a passage of text aloud and then submit this for scoring. Teachers can set texts according to the child's ability and, once completed, mark the recorded exercises. Children's scores are stored on the website, making it easy to view the progress of a group or individual at a glance. Visit www.texthelp.com or call 028 9442 8105 for more information and to request a free demo DVD.
Timecatcher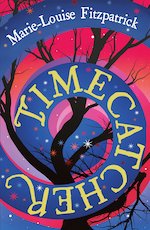 Timecatcher by Marie Louise Fitzpatrick (Orion, £6.99 PB) is an exciting adventure story for older readers. After meeting a mysterious boy at the old Dublin Button Factory, 12-year-old Jessie finds herself faced with the formidable Timecatcher, which every seven years, reveals the past, both good and bad, in a jumble of days.
Ten Frogs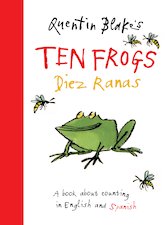 This lively book, which features wonderful illustrations by the well-loved Quentin Blake (Pavilion, £9.99 HB), is an engaging way for young children to learn the Spanish numbers one to ten. English and French versions are also available.
Languagenut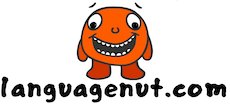 languagenut.com is an online primary languages teaching tool featuring interactive games, stories, songs and printable resources in five languages – French, German, Spanish, Chinese and Italian. All the resources are tied to the QCA schemes of work and cover more than 1400 words and phrases in each language. Visit their website to take advantage of a two-week free trial.
Calendar banner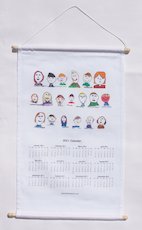 These 100 per cent cotton banners are a lovely way to fundraise for your school. Children's own artwork is printed onto the calendars that can then be sold onto parents for a profit. Each banner costs £4 (excl VAT). Visit www.allmyownwork.co.uk for more information.