They may not be able to vote yet, but primary aged children can be surprisingly clued up on what's going on in the world, and often have a view about how they'd change things for the better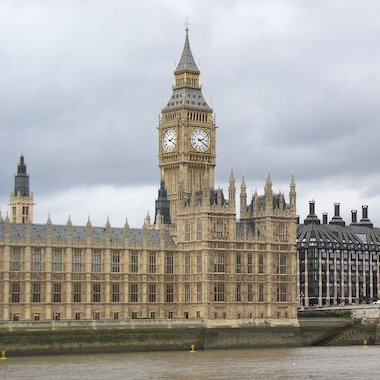 A recent Go-Givers survey showed that more than 80 per cent of Key Stage 2 children recognised that it was important to help others – and nearly 70 per cent wanted to find out more about how they could make a difference.
In the run up to the election, Go-Givers invited primary schoolchildren from across the UK to write a letter to the newly elected Prime Minister to voice their opinions about what they think needs to be done to make Britain a better place. There were hundreds of responses from children aged between 7 and 11 years old, many of who showed real empathy and understanding of complex policy issues and outlined potential solutions to those problems.
Letters written by the children to the Prime Minister revealed that the environment, healthcare and youth crime were the top three issues concerning them.
Top ten issues raised by children
Environment
Healthcare
Crime/youth crime
Road safety
Smoking
Homelessness/housing
Unemployment
Teen bullying
Poverty
Elderly
The children with the winning letters had the opportunity to present them to the new coalition government at an event at the House of Lords.
In her winning letter, Ione Goodwin (aged ten) of Rhodes Avenue Primary School in London, urges the Prime Minister to invest more in local farmers and reduce our reliance on Chinese imports to reduce our carbon footprint. Her strongly worded letter begins by saying: 'Now days (sic.) Britain is being referred to as Broken Britain so we have to come up with new ways to get Britain out of this mess.'
Runner up, Ben Hampel (aged eight) of Thomas' London Day School, also in London, starts his letter by asking David Cameron not to assume that 'just because I'm eight I don't understand or care about the disasters facing this country.' He goes on to suggest innovative solutions for tackling homelessness and dangerous roads.
The letters offer an insight into the concerns of primary aged children today, with a wide range of issues raised – from tax issues, gun crime, underage drinking, youth crime, to improving standards in schools. However, by far the most talked about topic was the environment, suggesting that this is the number one concern of children today.
Using Go-Givers to support citizenship learning
Go-Givers provides a rich range of online resources that can help primary teachers to harness their children's interest in issues affecting society and give them a chance to explore their role as caring, active citizens.
For an introduction to the world of current affairs, use the Go-Givers lesson on democracy that explains in a very simple and visual way how we can all have a say in how our society is run. Teachers could also keep an eye on the 'In the news' section of the website to find ideas around topical issues, for example the 'credit crunch'.
This could be followed up with another Go-Givers resource to encourage debate and discussion, such as 'Getting the balance right', which addresses issues such as ASBOs and the right to free speech, and includes an interview with Shami Chakrabarti of Liberty (the National Council for Civil Liberties).
The following resources are ideal for tackling controversial issues:
These resources may help children to find ways of taking action on issues they feel are of importance:
'The No Problemo Show' is a fun interactive tool that supports children in finding things they can do to help their friends, family, school, community or the world. It differentiates according to the amount of time they have available, and provides them with a printout to remind them of what they have pledged to do.
The 'Children's Toolkit' includes downloadable resource sheets such as 'How to Write an Effective Letter', 'Ideas for Community Involvement', 'Lobbying', and 'How to be an Activist'. These are effective support materials, and make attractive posters for the classroom.
To get ideas from what other schoolchildren have done, children could look on the case studies section of the website. Here they'll find inspirational examples uploaded by schools showing what their children have achieved.
Go-Givers is a free web-based PSHE and citizenship programme for children aged 4 to 11, funded by the Cabinet Office. Go-Givers aims to develop caring and concerned citizens with the skills and confidence to make a positive contribution to their communities – both local and global.
Many of the examples on the Go-Givers website were produced for the Go-Givers 'Make a Difference Challenge' which will be running in the next academic year in Greater London, Kent, West Berkshire, Hampshire and Kirklees. If your school is in one of these areas, contact Ruth Lebreton.
For more information about Go-Givers, please contact Marguerite Heath.
Image © Viajero1/sxc.hu