Illustrator Freya Blackwood talks about her work and influences and offers tips for children who love drawing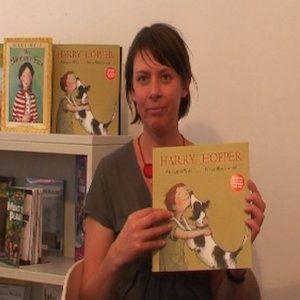 Watch the Video where Freya Blackwood discusses her drawing techniques, her background in blockbuster film making, her influences and some tips for children who love to draw.
Freya Blackwood has won the 2010 CILIP Kate Greenaway Medal, the UK's most prestigious children's illustration award for Harry & Hopper by Margaret Wild (Scholastic, £6.99 PB). The book movingly portrays a young boy, Harry, coming to terms with the sudden death of his much-loved dog, Hopper.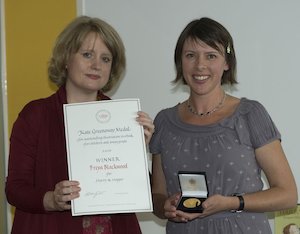 On winning the 2010 CILIP Kate Greenaway Medal, Freya says:
'I am so delighted to have won this amazing and prestigious award; it means a great deal to me. Librarians are so important for inspiring young readers and I'm glad my illustrations in Harry & Hopper have brought so much pleasure and, I hope, comfort to animal lovers everywhere.'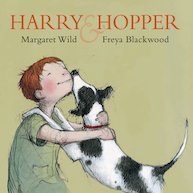 As well as the award-winning Harry & Hopper, Freya's illustrations have appeared in Half a World Away by Libby Gleeson (Scholastic, £5.99 PB) and Her Mother's Face by Roddy Doyle (Scholastic, £5.99 PB), among others – and she has written and illustrated Ivy Loves to Give (Little Hare, £10.99 HB).
We have one copy of Harry and Hopper, signed by Freya Blackwood, to give away, plus copies of Half a World Away and Her Mother's Face, also illustrated by Freya. Visit the Giveaways page to find out how to enter!