'Tis the season to be jolly, so use everyone's favourite time of year to explore some much-loved Victorian traditions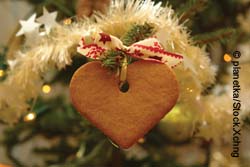 Add some sparkle to your classroom with our creative topic, a Victorian Christmas
Have you ever wished you could leap into a painting, just like Mary Poppins did in the film? Who could resist the temptation of melting into the idyllic warmth of a Victorian Christmas scene? You know the kind – the snow transforms the streets into a sparkling wonderland, elegant ladies and gentlemen wave from their carriages to carollers in bonnets and mittens. Through a cottage window, an impossibly cheery family is sipping mulled wine around an open fire… (See Poster, 'A Victorian Christmas'.)
In reality, Victorian Christmases may not have reached such Dickensian perfection, but learning about them will give children an insight into Victorian life, as well as the origin of many of our modern Christmas traditions. Who knows, you may even inspire them to switch off their games consoles and indulge in some old-fashioned family games and storytelling this Christmas.
Essential facts
Carols – Although the history of rejoicing with song at Christmas reaches back to early Christianity, many of the carols known today were written during Queen Victoria's reign (for example, 'Once in Royal David's City' in 1848, 'O Come All Ye Faithful' in 1852 and 'Away in a Manger' in 1883). No Victorian Christmas would be complete without the whole family gathering in the parlour to sing. The tradition of carolling from door to door was also popular, originating from the ancient custom of 'wassailing' in which musicians would travel around to sing for their supper.
Cards – As new industrial technologies brought down the cost of postage and printing, sending Christmas cards became a popular custom. The first card was commissioned by the printer Henry Cole for sale in his art shop and designed by John Calcott Horsley. It depicted a family drinking a toast to the recipient and contained the immortal words 'A Merry Christmas and a Happy New Year to you.' As the custom grew, cards became more elaborate. Many contained a 'trick' or pop-out section. Collections of them were kept and displayed in scrapbooks.
Crackers – Around the late 1840s, British confectioner and baker, Tom Smith, was seeking inventive ways of marketing his sweets. Inspired by Parisian bonbons (wrapped sweets) and Chinese fortune cookies, he brought out a variety of Christmas novelty sweets. After much experimentation, he added the final touch – the 'crack' (a spark caused by the friction of potassium nitrate on a strip of card). The sweets inside the crackers were soon replaced with toys, games and other novelties.
Christmas trees – Decorating a tree at Christmas time had been a German tradition for hundreds of years. In the 1840s, Prince Albert, brought this tradition to England, decorating a fir tree at Windsor Castle. The custom spread and soon well-to-do homes all over the country were erecting firs in their homes and adorning them with glass ornaments, gingerbread, fruits, wrapped confectionary and even lit candles. In 1895, American Ralph Morris invented electric Christmas lights.
Toys and gifts – Christmas presents were given to friends and relatives and left under the tree or deposited in stockings. Gifts were often handmade (usually sewn, knitted or embroidered) and included pin cushions, doilies, blankets, wax dolls, scarves, frocks, mittens and slippers. During Victoria's reign, toys began to be produced in large supplies in factories. Children from wealthy and middle-class families received rocking horses, dollhouses, miniature furniture, model railways, tin wind-ups, books, marbles, hoops, wooden alphabet blocks and model Noah's arks. Poorer children were often given fruit or nuts and servants received practical items such as food or dressmaking cloth. Charitable gifts of money and food were also given to the poor on Christmas day.
Family entertainment – As many Victorians could not afford to attend concerts or theatrical performances, Christmas entertainment often took place inside the home. Parlour games were extremely popular and both adults and children took part. Some were fairly dangerous! Snapdragon, for example, involved the snatching of raisins from a bowl of burning brandy – not one to recommend to the class! Families also performed mini-pantomimes, recited poetry and played musical instruments for the rest of the household. In the evening, families would gather snugly by the fire to hear ghost stories, such as the popular tales by M R James.
Activities
Introduction: Ask the children to make a list of things that they associate with Christmas (carols, trees and so on). As a class, read through Activity sheet 1, 'A Victorian Christmas'. Consider which items on the class' lists were invented or popularised by the Victorians. Discuss in what ways modern Christmases are similar to and different from those in Victorian times.
A merry old sing-song: Teach the children a number of Victorian carols. Ask them to explore the lyrics, identifying old-fashioned words that have changed or disappeared over time (yon, thou, thither, sire, thy, ye, tidings, doth) and investigate their meaning. What do the carols tell us about Victorian Christmases? (Christmas poems could also be investigated.)
Counting the days: The tradition of advent calendars began in 19th century Germany, where a candle was lit or a religious picture hung to mark each day of Advent. This tradition developed into the printed calendars we see today. Show the children examples of advent calendars. Give them two sheets of A3 white card – one will be used for the 'door flaps' and the other for the drawings. Demonstrate how to trace around a variety of 2D shapes in order to create the doors. The children should draw 24 doors on one of their pieces of card. Using a scalpel or scissors, they should cut out a section of each shape so that it opens wide like a door (some may need assistance with the cutting). They should write the dates from 1-24 December on the front of the flaps and decorate the card with colours and glitter. Placing and gluing the other piece of card directly beneath, the children should draw Victorian Christmas designs (robins, holly, fir trees, carollers, candles, toys) underneath each door.
Seasons greetings: Discuss the history of Christmas cards, mentioning that the Victorians loved special 'trick' cards. Display a range of pop-up cards and books and allow the children to examine the mechanisms. Demonstrate a range of simple designs. The Robert Sabuda website has a variety of pop-up designs with step-by-step instructions. Allow children time to practise these designs, then ask them to consider the type of motion involved and how this might be utilised for a card.
All wrapped up: Explain that the Victorians used to give handmade gifts to their loved ones and discuss the types of gifts that were given. Why might these have been seen as special? Tell the children that they are going to be making a gift for a friend or family member. This activity can be linked to a D&T unit (making a photograph frame, money pouch, pair of slippers or moving toy).
Toy story: An Autumn term visit to a local museum containing Victorian toys (Melton Carnegie Museum in Leicestershire or the Museum of Childhood in London) would be ideal. Allow children the opportunity of playing with any Victorian-style toys available (hoops, clothes peg dolls, skipping ropes, tops, puppets). Are any of the toys or games still used today? How have children's pastimes changed? Ask children to investigate the types of toys that Victorian boys and girls played with and how they were used. The children should draw the toys and include information on a poster.
Parlour games: Ask the children if they are familiar with the game of Charades and discuss what it entails. Tell them that this game was also popular during Victorian times. Introduce the idea of parlour games, played by the whole family. Using the instructions on Activity sheet 2, 'Victorian parlour games', arrange the children in groups to try out some of the games mentioned. When they have mastered the rules, they should teach their games to the rest of the class.
Dear diary: Talk through a typical Christmas day in Victorian Britain. You could use hot seating, role playing a Victorian lady or gentleman while the children ask you questions about your experiences on Christmas day. Using the information on Activity sheets 1, 'A Victorian Christmas' and 3, 'Victorian Christmas diary' as a guide, ask the children to write a Christmas diary from the point of view of a Victorian child. They should use lots of vivid description about what they see, hear, feel, smell and taste.
Panto fever: The pantomime was an important and much-loved element of the Victorian Christmas. See Activity sheet 4, 'Panto fever' for ideas on bringing the panto spirit to school.
And to all a good night: Recite the well-known poem 'Twas' the Night Before Christmas' to the children. (The poem was supposedly written by American Clement Clarke Moore in 1822, and became a Victorian favourite. It has greatly influenced our idea of Christmas and Father Christmas.) The children could either create an illustration of Father Christmas using the description in the poem, focusing on the similes used ('nose like a cherry', 'mouth was drawn up like a bow') or write their own versions of the poem using the same rhythm and rhyme pattern. A performance of the poem would make a great focus for a Christmas assembly.
Ghost tales: Tell the children about the Victorian Christmas tradition of telling ghost stories by the fire (the most famous being A Christmas Carol by Charles Dickens). If possible, create a similar atmosphere in the classroom by darkening the room and reading an appropriate story in the glow of a small lamp or candles. Ask the children to consider the words and ideas used to create a frightening mood. After compiling a list of spooky adjectives, phrases and ideas, ask the children to write their own ghost stories to read aloud to the class.