Create a Victorian-themed assembly play with this full script, song lyrics and musical notation
A Victorian venture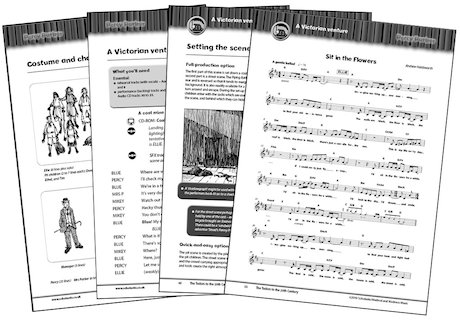 Child Education PLUS subscribers can sample a full section of the Percy Parker's Flying Bathtub 'Tudors to 20th Century' assembly pack. Start by downloading and reading the full 'A Victorian venture' script, lyrics and song notation.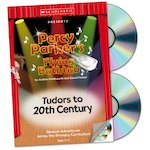 Percy Parker's Flying Bathtub is a 'pick-and-mix', modular musical resource for primary schools. Percy the caretaker is also a part-time inventor and manages to create a magical, time-travelling bathtub! Percy's fact-packed adventures combine with professionally written and recorded songs, engaging scripts and carefully prepared educational resources to improve social and emotional understanding, collaborative skills, speaking and listening and creative thinking.
In this scene, the travellers find themselves in a Victorian coal mine in Yorkshire, where a young girl has been injured. They are shocked by her filthy appearance and that she doesn't go to school. She is nine years old and has been working in the pit for four years. At the surface, a mob is protesting against the working conditions in a local factory. The owner, Mr Ramsbottom, extols the virtues of industrial progress and approves of the poor remaining within their social group. Despite being a very rich man, he grumbles about paying a shoeshine boy a penny for his effort.
Audio files
You'll also need to download each of these sound effects (SFX) and song audio files listed below.
Audio tracks for rehearsal:
Visit the Percy Parker website for more details on the full 'Tudors to 20th Century' resource pack, plus the other packs, 'Ancient History and Invaders' and 'Science and Nature'. The full version also includes a CD-ROM of scene backdrops.