Being a mentor to a newly qualified teacher can be a rewarding and instructive experience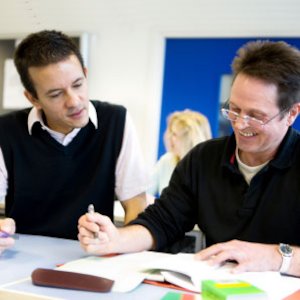 Every teacher needs a mentor at the start
It seems like only yesterday that I was introduced to my mentor for my NQT year. She was a lovely teacher, who taught me the school routines; which mug I could use in the staff room, tips on how to avoid annoying the headteacher and what to do when 'Terry' kept crawling under the table to look up the girls' skirts.
My mentor certainly helped me settle in to the school but whether she helped me develop professionally, I'm not so sure. For each of the past ten years of my own teaching career I have been a mentor in some way. The types of mentoring have ranged from supporting a first year B.Ed student in her first ever teaching practice, to mentoring an NQT in the parallel Year 4 class to me, to being the mentor for the schools' two NQTs and two GTPs.
The changing role of mentors
The role of the mentor has changed considerably over the past ten years. Our local education authority now gives clear guidelines on the expectations of mentors and they have clear standards that NQTs need to meet by the end of their first year of teaching. Similarly, universities set clear 'job descriptions' for mentors supporting trainee teachers. A number of universities now offer accreditation for fulfilling the role of a mentor.
I enjoy helping new professionals as a mentor; it feels like an extension of my role as a teacher of children, and I suppose a lot of the skills are transferable between the two. In the same way that we set targets for children, have levels they need to achieve and support them develop socially, we do much the same for NQTs, GTPs and student teachers. It gives me great pleasure being able to help somebody transform a potentially dull maths lesson in to one with a 'wow' factor. Equally, I find it rewarding to help a teacher find strategies to engage a child that has low self esteem or share ways that can halve the time to plan a lesson, so the young teacher can go to the pub on Friday night with their friends.
Eager to learn
Most of the professionals that I have mentored have been eager to learn, receptive to advice and keen to take the initiative with their own learning. It can of course be more challenging when a teacher is less inclined to take advice so readily. This can cause their progress to be slower – however, it can prompt you as a mentor to find alternative ways to support your colleague. I try to support quite strongly at the beginning of a mentoring journey but ease off gradually, transferring to more of a coaching role, where the student takes a greater responsibility for their own learning, encouraging them to be more reflective as the journey progresses.
However, one young teacher I worked with never seemed ready to move to this stage. It required me to reflect upon what the barriers were and how I needed to act in order to overcome them. I eventually realised that this student needed more time to reflect, and this reflection needed to be more structured. So, we came up with a plan where he had to physically write down the positives he was bringing to the meeting and areas he wished to improve on, but the emphasis was heavily weighted to the positives. The act of writing it down supported his understanding and ability to be positive and his ability to become reflective. In a much slower time, but with the same end result, we reached the coaching phase and he went on to successfully complete his GTP year.
Top ten tips for being a mentor
Keep the relationship professional – then, if there are 'sticky' points that you need to address you are not affected by the friendship.
Take each mentee individually – don't compare them; ensure that you devise individual training plans tailored to their specific needs.
Meet regularly and protect that time – even if the mentee is doing well, you are there to ensure that they reach their full potential.
Set

SMART

(specific, measurable, achievable, realistic and timebound) targets and set the mentee up to succeed. Ensure they are going to be given the opportunities to succeed sooner rather than later.
Challenge the mentee – encourage them to take risks. Sometimes that is how they learn the most – we all learn from our mistakes.
Don't take for granted what you know or what you think your mentee knows. Try to think back to when you are at the start of your career.
Lead by example – don't ask your mentee to do something you would not want to do yourself.
Use all the experts in the school to help you – you can't know everything but you do know how to find out and from who!
Ask the mentee to provide items for the agenda for each meeting and expect these in advance so that you can prepare any training they require.
Be positive and tell them they are doing well! We all like a pat on the back when things are going well. Encouragement is probably one of the most important parts of your role.
Being a mentor is so rewarding. Knowing you are supporting a teacher to become the best teacher they can possibly be is tremendously fulfilling, so why not have a go at taking on that role yourself?
Image © Chris Schmidt/istockphoto.com