A small village school in Warwickshire that relies on voluntary donations and fundraising is hoping to be one of the first free schools in the country. Julie Smart visited The Priors School to find out what this involves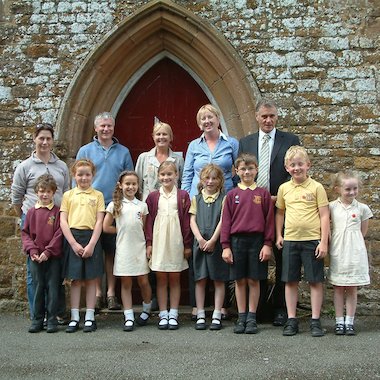 Community support
Nine mums whose children go to The Priors School in Warwickshire recently completed the Lyke Wake Walk, a gruelling 42-mile hike across the North York Moors, in 18 hours. The £5000 they raised in sponsorship will help to pay the running costs at the small primary school that needs £140,000 a year just to stay open.
Fundraising has become a way of life for parents in the village of Priors Marston since Warwickshire Council decided to close their school 14 years ago. Priors Marston C of E School was built in 1847 and given in trust by the great-grandfather of Earl Spencer 'for the free education of the poor and working class children of the village.' Education is still free but no longer provided by the local authority. Two months after closing, in July 1996, Priors Marston primary reopened as an independent school with charitable status, thanks to the efforts of the local community, who have played a huge part in its success ever since.
'We just wanted to keep the school in our village', says local businessman, David Adams, who became co-chair of the board of trustees. 'Our aim has always simply been to offer a high quality of education – nothing fancy or revolutionary.'
An ideal opportunity
Fundraising, out of necessity, has been taken to a level that most schools would envy. The Friends of Priors School hold huge balls every two years and run a charity shop in nearby Daventry. But it is a constant and daunting challenge so, when the Government unveiled its plans for free schools – state-funded schools set up in response to parental demand – they made sure they were one of the first to apply.
'The proposal form appeared online mid-June and we submitted it two weeks later,' explains David. 'As an existing school, it was fairly straightforward. Much of the information required, such as profiles of trustees, was already written so it was quite easy.'
Free schools are normally new schools set up by private groups or organisations, so The Priors is unusual, but existing independent schools can apply provided that they meet the criteria. All income must be used for the charitable purpose of the trust that runs the school. Maintained schools are not eligible but can instead apply for academy status – schools that opt out of the local authority control. Free schools will be set up as academies and the same legislation, allowing schools to opt out of local council control, covers them both. As well as having greater control of their budget and being able to set their own pay and conditions for staff they will not have to follow the National Curriculum and can change the length of terms and school days. They will be still inspected by Ofsted.
Steps to becoming a free school
There are four stages that groups wanting to set up a free school need to follow. Stage one is to contact the New Schools Network (NSN) to register their interest. The NSN will provide advice and help schools through the process.
Next, applicants must fill out a proposal form, setting out their aims and objectives, the main people and organisations involved, evidence of parental demand, an outline of the curriculum and teaching methods and possible premises. Stage three requires more details including a full business plan. The fourth and final stage is to sign a contract with the DfE to release start-up funding. The Secretary of State will personally approve applications at each stage.
Free school pioneers
The Priors have been at the forefront of developments for some time. 'We were invited to a conference earlier this year,' explains David, 'when the whole concept of free schools was being promoted as an all-party initiative. Michael Gove, now Secretary of State for Education, was there and said that schools like ours would be an ideal fit for what they are trying to achieve.
'We know the application progress will be rigorous. They won't just let anyone set up a school. But we can prove that we've been doing it successfully for the past 14 years.'
It's likely that the Government will want to work closely with the first wave of free schools, developing them as models for the future. As an established school, The Priors has a head start. 'We're hoping to be one of the first,' says David. 'They need someone to show the way and we're willing to be guinea pigs.'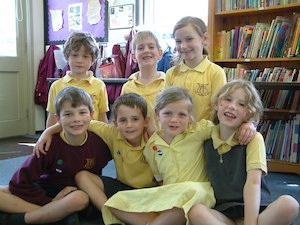 Following an encouraging meeting at the DfE on 24 July they were told that they could move to the next stage – submitting their business plan – and were going to try to complete it by the end of July. 'It's a tall order,' says David, 'but we'll do anything it takes so that Michael Gove can sign a cheque for us on 1 September.' Most free schools are expected to open in September 2011 but David has been told that it could be as early as September 2010.
Funding will be comparable to other state-funded schools. The Government intends the model to be as simple as possible, based mainly on a per-pupil funding level with a premium for disadvantaged children.
'We're hoping to get about £50,000 a year,' says David, 'meaning that we'll still need to fundraise. But fundraising isn't just about the money – it brings us together. The school is at the heart of the community – the pub down the lane provides school lunches, for example. The children are very aware that everyone pulls together and they feel a part of that.
'If we get the money, we won't go mad,' he adds. 'We'd like to look at certain elements of our employment contracts to make them fairer and more competitive. Our teachers have no pension, for example.' New headteacher, Gary Murrell, works three days a week as a class teacher and since he joined in January has worked two days a week on a voluntary basis to fulfil his Head's duties.
'We'd take a sabbatical from fundraising for a while – we get so much support from the village and we're not the only worthy cause. But we don't want to find that our other sources of funding dry up.
'One thing that we'd welcome is to allow access to school to children from outlying villages. At the moment we only provide free education for children who live in the parishes of Priors Marston and Prior Hardwick because it wouldn't be fair for us to burden the fundraising team with educating children from other villages.' There are currently 47 children in the whole school, including the nursery. David insists that they would never have more than 20 in a class.
The Government has looked abroad for inspiration, to the Charter Movement in the US and the free school system in Sweden. 'Come and see the Warwickshire model!' says David Adams. 'We invented it and it's been working here for 15 years!'
Have your say
What are your thoughts on free schools and academies. Have your say in the Education PLUS forum.