Read what we've got coming up in the January '08 issue of Junior Ed PLUS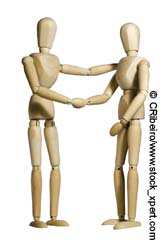 Our January issue provides practical advice for maintaining successful working relationships
1. Creative topic
A fantastic creative topic on wild weather that will inspire and delight. With an accompanying print poster and a brilliantly animated wild weather interactive resource - with it's own weatherman - it'll stir up a whirlwind of wonder.
2 Behaviour – dealing with racism
Often asked to include articles on behaviour, we continue our Sue Cowley series with a focus on 'How to deal with racism'. Sue provides scenarios and solutions in dealing with this delicate subject.
3. Dance and drama series with audio resource
Our new multi-resource dance and drama series this month brings Africa to life in the classroom — with activities, a print poster and interactive resource with audio and images.
4. Simple crafts
Simple crafts to try with your class based on New Year's resolutions — an easy to make piggy bank, decorative bookmark and a simple fruit and veg noughts and crosses game to encourage saving, reading and healthy eating in the New Year.
5. Numeracy – making money matter in the real world
Teach children about the importance of being financially savvy with our new business enterprise series. Read one school's story about how they encouraged Richard Bransons-in-the-making with a new scheme called What Money Means.
6. Professional relationships
Three articles that provide practical ways of working with your colleagues, TAs and parents.
7. Literacy — contemporary fiction
Our new literacy series ties in with the launch of the National Year of Reading and begins with a fun-filled article on the Mr Gum series by animated author Andy Stanton. Our exclusive online interview with Andy provides some insider information in to how he arrived at writing this quirky series.