Inspiring reads… picture books (ages four to seven)
20 August 2010
Add to My Folder
This item has 5 stars
of a maximum 5
Rated 5/5 from 1 rating (Write a review)
Discover five wonderful new picture books sure to delight your children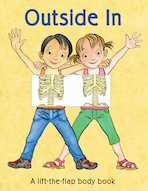 Outside In

by Clare Smallman, illustrated by John Shelley (Frances Lincoln, £11.99 HB)

This colourful, child-friendly book is a great way to introduce young children to how our bodies work. With colourful illustrations on every page, it covers the skin, breathing, bones and teeth – providing clear explanations about their main functions. The book also includes five 'lift the flaps' to further help children visualise what's going on underneath their skin. One flap reveals the body's muscles, another the lungs, the skeleton, stomach, intestines, blood vessels, heart, and lastly a final flap puts it all together!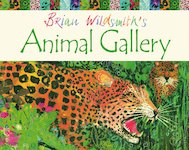 Animal Gallery

by Brian Wildsmith (OUP, £6.99 PB)

This is a sumptously illustrated book with a very simple format that would make an engaging resource for the classroom. Each page or spread features a rich and vibrant image of a group of animals, from owls and reindeer to racoons, angel fish and leopards. The illustrations' captions feature the collective nouns that are inspiring in themselves: 'A shrewdness of apes'; 'A stare of owls'; 'A hover of trout', and so on. As well as introducing children to the many different animals in the world, the evocative images would also make wonderful starting points for storytelling.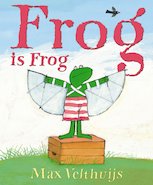 Frog is Frog

by Max Velthuijs (Andersen Press, £5.99 PB)

One day, Frog was feeling very happy with himself: 'I am beautiful and I can swim and jump better than anyone. I am green, and green is my favourite colour.' But all that changed when he realised he couldn't fly like Duck or make things like Rat or read like Hare. Featuring lovable illustrations, this is a wonderful book for helping children to understand that we all have different strengths and weaknesses. By the end of the story, Frog is very glad to be a frog once more!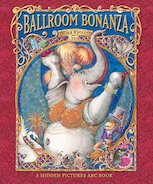 Ballroom Bonanza

by Stephen Harris, illustrated by Nina Rycroft (Abrams, £10.99 HB)

This vibrant book takes children by the hand and dances them through the alphabet. Animals from around the globe have come to Blackpool to take part in a dancing competition, and everything from 'affluent alpacas' to 'zebras putting on a ritzy show' have arrived. There is lots to look at in the full-page illustrations, including 26 hidden musical instruments that readers are challenged to find.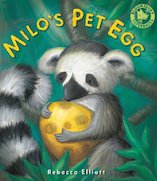 Milo's Pet Egg

by Rebecca Elliot (Bloomsbury, £5.99 PB)

One day, a young lemur called Milo comes across a mysterious yellow pebble. On closer inspection, Milo realises that the pebble is breathing and he quickly names and befriends it. Milo and his new friend play together until one day the egg starts to crack… This is a sweet and simple story, with truly beautiful illustrations, that young children will enjoy.