Read about five books suitable for older children that are brought to life through their illustrations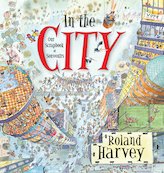 In the City: Our Scrapbook of Souvenirs

by Roland Harvey (Allen&Unwin, £6.99 PB)

This sophisticated picture book follows a family as they explore a bustling and colourful city. Each page features an illustration and one person's account of a certain area, such as the city square, aquarium, market, and so on. The text is lively and perfect for dipping into ('The city square was weird at first, but we soon got the hang of it… 12:17pm. We have seen 3,425,740 people already and a dragon.') although it's the illustrations that are the real gem of this book. They are incredibily detailed, and children will find that they discover something new each time they look at them.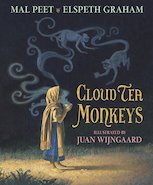 Cloud Tea Monkeys

by Mal Peet and Elspeth Graham, illustrated by Juan Wijngaard (Walker, £12.99 HB)

This is an enchanting re-telling of a traditional Chinese tale set in the peaks of the Himalayas. When her mother falls ill, young Tashi goes along to the tea plantation where she works in the hope of earning enough money to employ a doctor. But, the heartless Overseer laughs at the prospect of a 'stupid child who thought she could pick tea from bushes that were taller than herself.' Little does he know that some friendly monkeys have a plan to help Tashi out. The vibrant illustrations bring this story to life and capture the magic and touching emotions of the tale.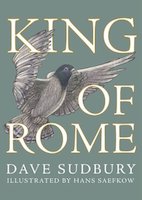 King of Rome

by Dave Sudbury, illustrated by Hans Saefkow (Simply Read, £9.99 HB)

The simple cover of this book merely hints at the glorious double-page illustrations inside. The muted colours of the pencil crayon images of London really capture the essence of the story. They accompany the lyrics of a song about Charlie Hudson – a working man from Derby who, in 1913, entered a pigeon into a competition to fly from London to Rome. Charlie's pigeons are very important to him: helping him to imagine a world away from his hard life. 'I can't fly, but my pigeoons can. When I set them free, it's just like part of me gets lifted up on shining wings.'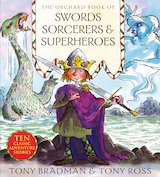 The Orchard Book of Swords, Sorcerers & Superheroes

by Tony Bradman and Tony Ross (Orchard, £8.99 HB)

With lively, full-colour illustrations, this collection includes re-tellings of ten exciting classic storys, including 'The Fantastic Voyage of Sinbad', 'The Magical Sword' (King Arthur) and 'The Man-Eating Monster' (Theseus and the Minotaur). The ancient tales are all told in a child-friendly style and condensed to just a few pages making them very accessible. Tony Ross' comical illustrations, some full page, feature on every spread and will be sure to appeal to children. This is a great resource for the classoom, ideal for indepenent reading or reading aloud, or for tying in with work on myths and legends.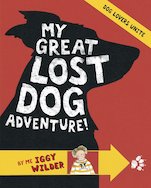 My Great Lost Dog Adventure!

by Marcia Williams (Walker, £11.99 HB)

Although this book is aimed at children aged five plus, its busy spreads have plenty to engage older children, too. It follows dog fanatic, Iggy Wilder, who is desperatly searching for his grandfather's dog Fred who was sent away when Grandpa died. Rather than being told as a traditional tale, Iggy's attempts to find Fred are presented almost as a diary come scrapbook with his efforts explored through comic strip, illustrations and captions, with some interesting doggy facts thrown in as well. Overall, this is a light-hearted and quirky book that also has some very touching moments.