Four primary schools in Gloucestershire used a famous English country garden as inspiration for a whole range of creative projects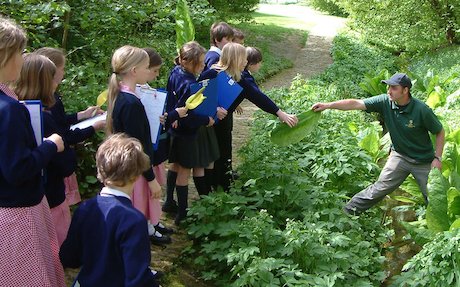 Hidcote Manor in Gloucestershire is one of England's great Arts and Crafts gardens. Thousands of visitors every year wander through the 'outdoor rooms' created 100 years ago by the wealthy American, Lawrence Johnston, and now cared for by the National Trust. Last summer, it was also a showcase for the creativity of local schoolchildren.
More than 200 children and their teachers worked with professional artists, such as potters, sculptors and animators, to create drama, dance, cookery, visual art, ceramics and film that were on display in a week-long event during July 2009. Hidcote Unlocked was a celebration of creativity inspired by the history, planting, design and evocative setting of Hidcote Manor Garden.
Creative Partnerships
The project was the result of a link made between Creative Partnerships, the National Trust and Gloucestershire Dance. The schools involved worked with Creative Partnerships for a year as Enquiry Schools, exploring how creative teaching and learning could enhance their practice. Enquiry Schools are given a grant of £3000 and contribute £1000 themselves. They are also offered the support of a 'creative agent' who acts as a project coordinator.
Five schools – four primary and one secondary – took part in Hidcote Unlocked after being approached by RiO, the managing agency for Creative Partnerships in the south west. Antony Waller, RiO's creative agent, knew that the schools were interested in developing a relationship with Hidcote. He brought them together, supported them through the funding application and put them in touch with professional artists who could meet their needs.
'The project was intended as a journey,' explains Antony. 'The whole basis of Creative Partnerships is about discovering what creative learning means. It's not about the end products but the milestones on the way – how knowledge, learning and skills can evolve in a creative way.'
Temple Guiting Primary, for example, a small rural school in the Cotswolds, wanted to raise children's awareness of cultural diversity as well as enrich their artistic experiences. They decided to explore the global dimension of Hidcote's planting history through animation.
'Creative Partnerships funding offered us an exciting opportunity to do something we'd never done before,' says Art Coordinator and Assistant Headteacher, Lee Porter.
Creating a plant-themed animation
Amanda Lorens, a professional animator, spent a week at Temple Guiting with Years 5 and 6. This included a day at Hidcote where the deputy head gardener took them on a guided tour and explained how Lawrence Johnston had travelled the world collecting plants. He showed them skunk cabbage from Canada, Mexican orange blossom, an Indian chestnut tree, pampas grass from Argentina and Crown Imperial lilies from Afghanistan.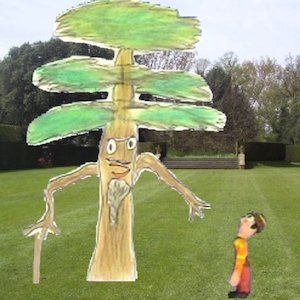 The stories of Johnston's expeditions captured the children's imagination and provided the stimulus for the storyline of their film, 'Around the world in 11 plants'.
Amanda channelled the children's ideas and guided them through the process of producing an animated film. The children researched, wrote and recorded the script that centres on a character called Boris who encounters a variety of exotic plants on an adventure in the garden. They each tell him about their country of origin – complete with accents!
The children benefited enormously and the school has just been awarded Artsmark Gold. Lee believes that their experience of working with creative partners played a big part in this achievement.
'The children learned such a lot,' she says, 'and enjoyed being given the freedom to develop their own ideas. It taught them the professional discipline involved in managing a project and working as a team. They enjoyed working out of school – going to Hidcote was wonderful – and came to respect the garden and the history behind it.
'It also gave the children an insight into the precision that can be involved in the creative process, not to mention patience – 20 photos were needed for one second of film. The modelling clay hero, Boris, had to be photographed over and over again in slightly different positions to create a five-minute film.'
The film was played on a continuous loop in a quiet corner of the garden for visitors to watch during the Hidcote Unlocked week. 'It is wonderful,' says Antony. 'I love how Boris' stripey jumper becomes more and more smudged as the film goes on from being manipulated by the children! It's informative, skilful and fun; for me, this is what learning is all about.'
Growing plants and making a recipe book
Two of the other Enquiry Schools involved in Hidcote Unlocked, Swell and Longborough, are a federation, meaning that they share the same governing body and headteacher. The schools are in neighbouring villages and together cater for 80 children. Headteacher, Karen Lewis, saw the project as an opportunity for them to work together though each school explored their own enquiry.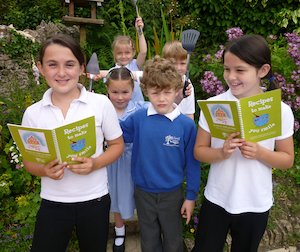 For Swell, inspiration came from the news that Hidcote was restoring its old kitchen garden and a visit from the kitchen gardener, who helped children plant pots of flowers and vegetables for the school playground. They teamed up with a local potter to make plantpots. Cooking is an important part of the timetable at Swell, too, with children regularly preparing their own lunch so they also designed and printed a recipe book. Longborough worked with a sculptor and dancer.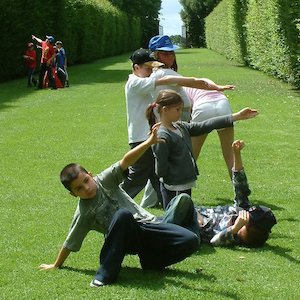 During the event at Hidcote, Swell children made scarecrows, demonstrated their cookery skills to the public and sold their book of recipes. Longborough children performed dance alongside their artwork and sculptures that included a giant bird made from wire mesh and coloured paper.
This was the first time that Hidcote had collaborated with schools in this way but property manager, Mike Beeston, was delighted to be involved. 'The National Trust appeals to a certain group of people and we wanted to broaden that, to let children experience and interpret the garden in a different way,' he explains. 'I hope that the children see it's a special place.'
Karen thinks that they do. 'You want children to have experiences that bring the curriculum to life, to make connections and appreciate local places. I'm sure that any of our children who visit Hidcote in the future will see it in a different light, with more respect. And I hope that for visitors to the garden who came across the children and saw their work, it added another dimension for them, too.'
Creative Partnerships
Creative Partnerships is a government programme managed by a new national charity called Creativity, Culture and Education (CEE). It enables schools to work with creative professionals such as artists, dancers, gardeners and architects to inspire young people and help them learn. A school can apply to one of three programmes, delivered through regional organisations. If you are interested in applying, you need to contact your area delivery organisation.
For more information, go to the Creative Partnerships website.