Spooky outside activity ideas to engage your children ready for Halloween on 31 October
Activities in this article:
Halloween has its roots in the Celtic festival of Samhain and the Christian remembrance All Saints' Eve. Now it is largely a secular celebration that children enjoy. Why not create a few spooky-themed treats to inspire your children?
Bat cave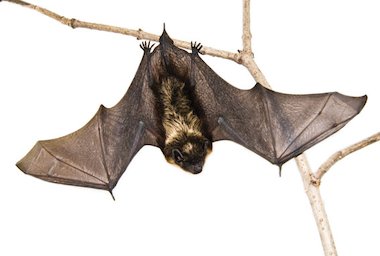 Present the children with a cardboard box with some pretend bats inside and tell them that their task is to create a special 'bat cave' to house their new friends. Using a range of props outside, such as a large camouflage net or dark sheet, climbing apparatus, large cardboard boxes, washing lines and pegs, help children to create a snug cave. Attach the bats to the inside and develop role play as winged creatures. Why not extend the activity and spin a spider's web nearby using an old bicycle wheel and a ball of wool? Create spiders using black dough with pipe cleaner legs. Spiderman and Batman will have such great fun!
Bewitching spells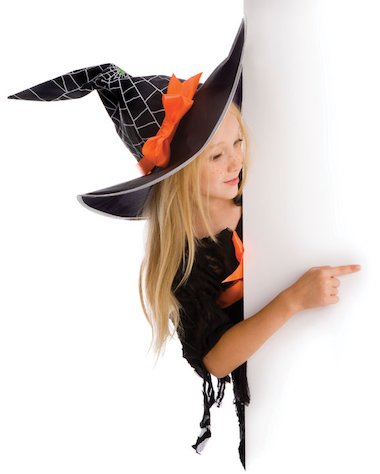 Open a scrolled letter from your local friendly witch and tell your children she has written to say that she has visited your outdoor area and left some interesting 'presents' behind! Your children need to go outside to investigate and prepare magic potions. Outside have some suitably decorated 'witches' feely boxes' prepared for the children feel the sensation of the contents. Some items to use could be: cold, cooked spaghetti, wood shavings, peeled lychees and feathers. Encourage children to talk about the sensations and what they could be… a giant's beard? A wizard's toenail clippings? A goblin's wart? Open the boxes and let the children experiment further and mix their own potions using the contents of the buckets. As they stir, ask what magic powers the potion will create. Have clipboards and pencils close by so children can record their mixture, with pictures or words, to send to the witch after the session. You may need a bowl of soapy water, too, for messy fingers!
More outdoor fun ideas!
Discover even more great outdoor fun ideas in our web resource bank.
Broomstick strokes!

Children will love this fun activity! Using a large plastic cauldron or pot, encourage children to fill it with a few spadefuls of soil. Stir in a good few bucketloads of water with large wooden spoons and the 'muck soup' is ready! Remember to chant a magic spell or rhyme while stirring the concoction. Gather twigs and fallen branches from your outdoor area or invite children to bring them from home or the park. Tie them together to make a witch's style broomstick. Use some stones to hold down a large old bedsheet or light coloured fabric on the ground and dip the broomsticks into the 'muck soup'. Let children experiment making patterns with their broomstick brushes and discover how different techniques create different effects.
Jack-o'-lanterns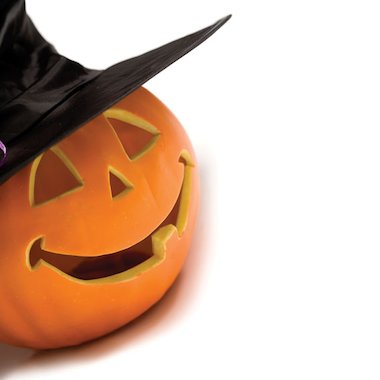 In traditional Celtic Halloween festivals, large turnips were hollowed out and carved with faces and placed in windows to ward off evil spirits. In North America, where pumpkins are more readily available, the tradition of carving pumpkins was established. Pumpkins are easier to carve than turnips, but you could experiment with different autumn produce. Why not create an outdoor 'welcoming gallery' of friendly faced lanterns to greet your visitors? Children will find it hard to carve turnips or pumpkins, but they could add facial features from found objects.
Images: Bat © Alexei Zaycev/www.istockphoto.com; Witch © Alexander Novikov/www.istockphoto.com; broomstick © Michael Courtney/www.istockphoto.com; Pumpkin © Nick M. Do/www.istockphoto.com