Dr Aric Sigman discusses the harmful effects of media viewing on young children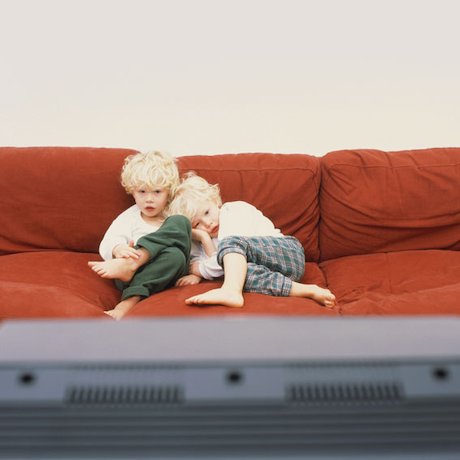 Introduction
Nursery practitioners and parents are increasingly pressured to prepare our children for the digital world they will inhabit. It is implied that if children don't become familiar with technology while they're young, that they will in some way lose out later on. This is not true – even Rhesus monkeys can learn how to use new technology. The other rationale is that because children enjoy technology and are interested in it, therefore it must be good for them to have it. Just because children are interested in something does not mean, by any stretch of the imagination, that it is in their best interests to expose them to it until we feel it is age-appropriate. Children might be interested in busy roads, deep water, alcohol or even hand-guns – it doesn't mean we should give them access to these things.
Medical research
There are now sound medical reasons for delaying the introduction of technology to our children. In August 1999, the American Academy of Pediatrics (AAP) issued guidelines recommending that children under the age of two should watch no screen entertainment at all, because television 'can negatively affect early brain development'. The Australian Government is now considering a similar national policy guideline. And it is highly significant that France's government has recently banned French channels from airing all TV shows – 'educational' and otherwise – aimed at children under three years of age. It has declared, 'Television viewing hurts the development of children under three years old and poses a certain number of risks, encouraging passivity, slow language acquisition, over-excitedness, troubles with sleep and concentration as well as dependence on screens… even when it involves channels aimed specifically at them.'
Following hot on the heels of this, two major unrelated scientific review studies have concluded that television harms child development. The author of one, published in the medical journal Acta Paediatrica, didn't mince his words: 'Infant TV viewing (under two years) is associated with delayed language, with shortened attention spans and with delayed cognitive development. The scientific evidence of benefit is just not there and the best available evidence suggests harm.' The US National Institutes of Health and Yale University have recently published an analysis of 173 studies over the past quarter of a century and three-quarters of all those studies have found that increased media viewing is associated with negative health outcomes for children and adolescents. All of these findings occur irrespective of the 'educational quality' of what a child watches.
Educational viewing?
So-called 'educational' DVDs for toddlers, supposedly designed by experts, have also been found by medical studies to be of no value and concerns are growing that they are in fact harmful. They even suggest that the more a child watches baby DVDs and videos the bigger the effect. Viewing is routinely found in medical studies to retard language acquisition. The conclusion is unmistakably clear: nursery practitioners and parents are vastly superior to technology at helping children to acquire language. And researchers have also identified the 'video deficit effect'. A study in American Behavioral Scientist reported that in young children, 'When learning from videos is assessed in comparison to equivalent live presentations, there is usually substantially less learning from videos.'
Cognitive problems
Even background television greatly disrupts younger children's ability to play, concentrate and learn, with 'serious implications for subsequent cognitive development', according to a study recently published in Child Development.
While a study of under threes in the Archives of Pediatric & Adolescent Medicine (2008) reported the, 'possibility is that early childhood television and video viewing by typical children is associated with various mild negative health consequences, whereas in a genetically vulnerable population it is associated with more serious health problems such as autism.'
The American Academy of Pediatrics journal reported in 2004 that children who watched television at ages one and three had a significantly increased risk of developing ADHD-type attentional problems by the time they were seven. For every hour of television a child watched per day, there was a nine per cent increase in attentional problems. The authors even suggest that their findings may be an understatement of the effects on children.
Educational computers
A study from Duke University published in June 2010 involving 150,000 pupils aged ten to 14 compare the same children's reading and maths scores before and after they acquired a home computer. Researchers could also compare their scores to those of peers who had always had a home computer and to those who never had access to one. They found that providing children with regular access to a computer could actually hinder their reading and maths skills: 'the introduction of home computer technology is associated with statistically significant and persistent negative impacts on student math and reading test scores.' Researcher Professor Jacob Vigdor concluded that, for schools hoping to maximise attainment or reduce the impact of socio-economic disparities, 'a programme of broadening home computer access would be counter-productive.'
And if children are vulnerable to exposure to things when they are older, chances are that they are even more vulnerable when they are younger. So studies finding negative effects of technology on older children are highly relevant to younger children's well-being. And most negative effects do not appear at the time but often many years later. One of a number of examples is found in a longitudinal study appearing in 2005 in the American Archives of Pediatrics and Adolescent Medicine, concluding that 'television viewing in childhood and adolescence is associated with poor educational achievement by 26 years of age. Early exposure to television may have long-term adverse consequences for educational achievement and later socio-economic status and wellbeing… the effects may be long-lasting.' Significant long-term effects occurred even at so-called modest levels of television viewing of between one and two hours per day. They also wrote, 'These findings offer little support for the hypothesis that a small amount of television is beneficial.'
Plastic brain
Eighty per cent of human brain growth happens by the age of three. Young children's brains are referred to as being 'plastic' in that their shape and the way they actually function are powerfully influenced by the things they experience every day, or by the lack of things they experience every day. As most children are spending an increasing amount of hours in front of screens at a younger age, screen exposure is having a disproportionate influence on the plastic brain in the developing child, which in turn can have long-term and/or permanent physical, cognitive and intellectual effects on the child.
Keep it real
Technology may have developed apace but the way to cultivate our children's intellect and creativity hasn't changed a bit. Young children first need to familiarise themselves with the real world, using and integrating all their senses before they can move on to outsourcing those processes through the virtual world of ICT, or those processes can be spoiled. The rapidly developing brain needs to be primed through experiences that place plenty of 'cognitive demands' on it. Few of us would like our children to learn arithmetic for the first time by using a calculator, because it prevents our child from having to integrate what numbers actually mean by doing the cognitive work necessary. A child's brain is akin to a muscle that needs to be flexed. It must be challenged to paint pictures with sound through listening to stories, imagine things with little help and just a few oblique subtle clues. Children need to hold, feel, rub, taste, see and move things to educate their neurological and cognitive infrastructure with a basic understanding of the real world.
What all of this means in everyday practice is that teachers and parents should ensure that pre-school children, particularly those under three years of age, have very limited access to electronic media. Children should not have screens in their bedrooms and carers should not be seduced into believing, under any circumstances, that screens in any way rival a practitioner.
Ultimately, when it comes to our children's well-being we must adhere to the principle of precaution. Better safe than sorry. There is nothing to be lost by delaying a child's exposure to technology, but potentially much to be lost if we do it too early. Or as the ancient medical principle states: 'First do no harm'.
Image © Corbis. All Rights Reserved