Run a Change4Life community challenge day in your school
27 August 2010
Add to My Folder
This item has 5 stars
of a maximum 5
Rated 5/5 from 1 rating (Write a review)
Run a 'Change4Life Community Challenge Day' in your school, to inspire children and their families to make a commitment to improving their lifestyles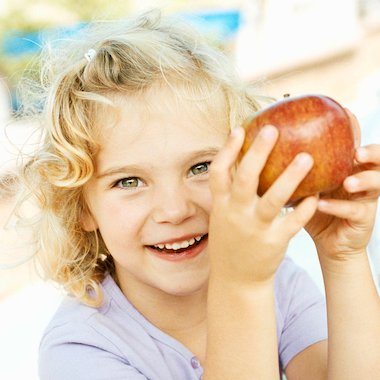 By bringing children and their families together to discuss the importance of a healthy lifestyle, you can spread the message that even small changes made to the daily routine can influence the quality of day-to-day life. It can also teach children from a young age that keeping active and eating well are extremely important issues in everyday life.
The aim of a Change4Life Community Challenge Day is to encourage both children and their families to consider their current routine and offer support to families wishing to improve their lifestyle along with some tips and ideas on how to do so.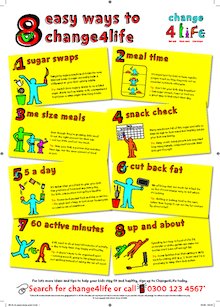 These resources will help get you started:
Ideas for Community Challenge Day events
A Change4Life themed school sports day
Why not use your school sports day to pass on the Change4Life message? Parents evenings also offer an ideal setting to deliver the Change4Life message to both parents and children. Perhaps create a display using PhunkyFoods work produced by the children during the previous term alongside Change4Life posters and literature for parents to read and take home. Why not involve the children by asking them to create some healthy snacks and smoothies and invite parents to taste some of the children's creations? Maybe organise an appearance from Bertie, PhunkyFoods' adult size banana costume, or use the PhunkyFoods fruit shy to create a competition with prizes for the winners.
A Change4Life school drama production
Alternatively, present one of the heath-related drama productions from the PhunkyFoods healthy lifestyle drama resource to parents. Again, ask children to create some healthy snacks to be served during or after the event and decorate the venue with PhunkyFoods work and Change4Life posters and literature.
A Change4Life walking event
A special occasion such as a walking event would provide a perfect opportunity to spread the Change4Life message. Why not arrange a walk around the school grounds or the local area for children and parents to complete together with the opportunity for parents to view the children's work and taste some healthy snacks afterwards?
A Change4Life School Fayre
A school fayre would be an ideal place for an appearance from Bertie or a fruit shy challenge! Other fayre activities could also include stalls with smoothies and healthy snacks, a competition to find the best smoothie or snack recipe, face painting (with a fruit and vegetable theme!), a quiz and a stall full of Change4Life information and literature, also providing parents with the opportunity to sign up to Change4Life. If you have access to a playground or school field, you could include activities such as beat the goalie, ten pin bowling, a treasure hunt, balloon keepy-uppy or even hire a bouncy castle!
See the PhunkyFoods and Change4Life websites for more information.
Further information
PhunkyFoods specialises in training techniques for the incorporation of healthy eating and physical activity messages into daily life. The PhunkyFoods programme aims to educate children about a healthy lifestyle using practical methods to effectively deliver simple key messages.
Image © BananaStock/JupiterImages Corporation