Do you feel on unfamiliar territory with regards to SEN and IEPs? Follow our guide to help make your teaching easier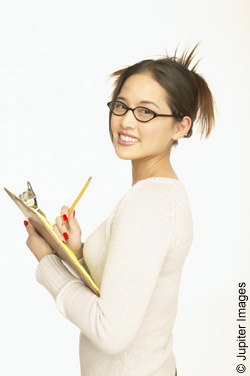 Back when I was at college, around the time the wheel was invented, the topic of special educational needs was not an area that was fully explored and I certainly did not feel prepared for work in a London classroom. My own memories of school were of little help – any child who did not get it right, sat by themselves and anyone who found it difficult sat at the front; more able sat at the back and a classroom assistant checked our heads daily for nits. Ah, the good old days.
I am sure nowadays things have changed and prospective students are better prepared for addressing SEN. In schools, teachers seem to be much more up to date with current thinking, SEN procedures and strategies. When I left university, I had absolutely no idea what I was doing on my first day. While I soon ascertained which children required extra support, I still had no idea about writing an IEP. What is an IEP? Incredible Extendable Pencils? Idiots Eat Peanuts? It could be anything…
What is an
IEP

?

An IEP stands for Individual Education Plan. These tend to alter slightly with changes in policy, and each school has a different format. For suggestions, check out the DCFS teachernet website. Alternatively, consult your LEA guidelines.
Who do I go to for help?
Speak to your Special Educational Need Coordinator (SENCO). If there is no official

SENCO

, speak to someone you trust who you know will give useful advice. It is also worth asking your numeracy and/or literacy coordinator (bribing with cakes is one fail-safe approach).
Before you meet the

SENCO

, take along your class list and your

SEN

file. Write a list of things you are concerned about, and some suggestions about how you can move your children on. Also try to evaluate the progress made single the last review.
What does an
IEP

involve?

IEPs vary from school to school but most share the same common features:
child's details, including date of birth, date of entry to school(s),

IEP

number, school adults involved and external agencies involved.

SEN

status – School Action (when your school is providing all support for the child) or School Action Plus (includes external support in addition top in-house provision, such as speech and language therapy, behaviour support and so on).
an area that details progress made since last review.
an area that details the class teacher's areas of concern (hardest to write, but most important for further work).
a space for the child and/or parent response (if forgotten, this can be forged with the left hand and a green crayon).
timetable or hourly provision of support given to the child.
no more than five achievable and measurable targets with success criteria.
school and adult signatures.
Getting started
Research (and then research again)
Look through the

SEN

file and read everything about the children. Read through their previous targets and how you think they compare. Write concise notes about progress made and limitations. By the end of your exhaustive 345-hour research, you will find that you now know everything – from how old they were when they first cut a tooth to why Gran doesn't speak to Mum.
Collect the evidence
Liaise with all concerned parties. This includes any adult who works with the child, both in school and externally (such as a speech therapist). Add their notes to the pot and begin to stir. You will now have an up-to-date resource of the information. Also, collate any evidence you have in terms of children's work or written assessments.
Positive progress
Be positive in your review. Review progress on the targets set previously and also what you have noticed in recent months. If a child who cannot sit still manages to stay stationary on their chair for a second, mention it. Little or a lot, progress should be recorded and the child should be praised. These are breakthrough moments and will seem momentous to a child and their family. I think it makes a change writing, 'Justin can throw pencils away from faces now', rather than 'Justin is deliberately trying to inflict

GBH

'.
Draw up a plan
There will still be areas of concern – speech, handwriting, choice of packed lunch and so on. Jot these down and think about how you might address them. Action points might include keeping a behaviour chart of attendance graph, or something that other children in the class can do to lend support.
Talk targets
Now it is time to speak to your

SENCO

or equivalent. They will suggest ways to move the child on, but you must ensure that they are targets that are manageable for you as well as the child.
Targets – keeping it real
When setting targets ask yourself, who is going to check them: You? Your classroom support? Parents? Ask yourself how will you know if a target has been achieved. What are the criteria for success?
Often a target can be met frequently, such as being able to write the date and title without reminders, but others may be more difficult. Keep this in mind when you set a target. If Adam keeps his bum on his seat consistently for three or four maths lessons a week, then acknowledge this success. There is still a goal for Adam, and less pressure on you to shriek, 'Adam, sit down!' every five minutes until you are hoarse. Remember that you are not a superhero and you cannot expect yourself to be able to give one child complete undivided attention for an entire lesson.