The coalition government's attitude to phonics teaching is yet to be made fully clear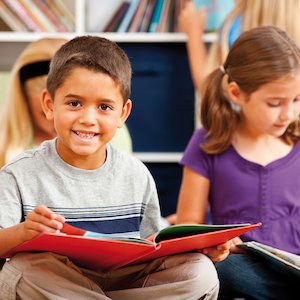 In 2006, Sir Jim Rose conducted an independent review of early reading, where he stated that 'high quality phonic work' should be the prime means for teaching children how to read and write.
In light of this, The Primary National Strategies produced a phonics resource, Letters and Sounds: Principles and practice of high quality phonics (DCSF, 2007), that encapsulated the recommendations of Sir Jim's Independent review of the teaching of early reading. The programme's main aims were to help practitioners and teachers to develop children's speaking and listening skills and to teach high-quality phonics work (from age five in most cases).
Many authorities recommend this extremely good programme. It provides support for teaching phonological awareness (which begins in Early Years and continues throughout the programme) followed by suggestions for teaching a systematic, synthetic phonics programme throughout Reception, Year 1 and Year 2.
Child-led learning
The
CLLD

programme

The Communication, Language and Literacy Development programme (CLLD), a funded initiative that also supports communication, reading and writing development, was produced in 2006. It is also based on the Rose Review and aligns well with Letters and Sounds. CLLD has now been rolled out to all authorities over the last few years. It is supported by a CLLD consultant in each authority, who selects and supports several schools each year. This academic year, 2010–11, is the final year of the funded programme, but good practice has been embedded in targeted schools, and authorities have been working to share CLLD as a universal offering to all schools.

More children are now entering KS1 secure at Phase 3/4 demonstrating the impact of CLLD. The application of their phonics knowledge and the rich language curriculum in which it is embedded has led to children's improved scores in communication, language and literacy in the Early Years Foundation Stage Profile (EYFSP) data.
Every Child a Talker
Another two-year funded programme, Every Child a Talker (ECaT), was rolled out for settings in 2008 in three waves. This followed a report from I CAN (2006), that highlighted that 50 per cent of children (sometimes more) entered school with transient communication difficulties. Again, the results have proved very positive.
Letters and Sounds, therefore, together with CLLD and ECaT , have gone a long way to raising attainment nationally in EYFSP data and teachers in Year 1 should be finding that more children are entering KS1 with better communication (and phonics) skills.
Phonics tips
Teach an interactive 20-minute session daily.
Use this sequence every day: Revisit/review, teach, practise and apply.
Try some sessions outside.
Try whole-class teaching – it really works.
If your children haven't been taught Phase 4 in Reception, combine it with Phase 5 in Year 1.
Apply phonics teaching across the curriculum, ideally daily.
Look at Support for Spelling (DCSF, 2010). It aligns well with Phase 6.
The new government
In his speech to the Reform think tank in July this year, Minister of State for Schools, Nick Gibb, stated: 'We need to sharpen our focus on… teaching… starting with the basics. In particular, reading.'
The Government's priorities lie in promoting improved reading and writing in all of our children by the end of KS1, using a systematic, synthetic phonics approach.
We are, as yet, unsure about what, if any, further funding may be available. However, results speak for themselves and I personally would very much like to see CLLD and the ECaT programme funded for longer, supported by continued use of Letters and Sounds.
Image © Sean Locke/istockphoto.com