Take a look at our selection of exciting books and resources available to buy
Storage bags from Wesco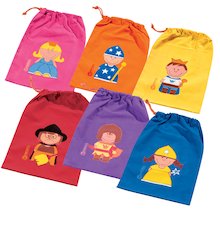 These colourful bags from Wesco are ideal for storing children's belongings. One side of the bag features a clear pocket that could hold an image of its owner and the other side shows a bright printed image. A set of six bags costs £25.15. To order, call 0115 9899765 or email sales@wescouk.co.uk
The Great Rabbit Rescue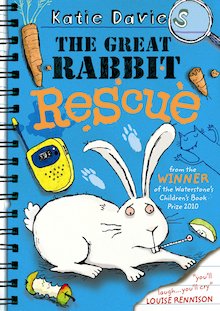 Written by Katie Davies and illustrated by Hannah Shaw (Simon & Schuster, £5.99 PB) this is a touching story about two girls trying to reunite their friend with his rabbit. The witty text is supplemented by engaging illustrations throughout.
Mon Calendrier Wall Chart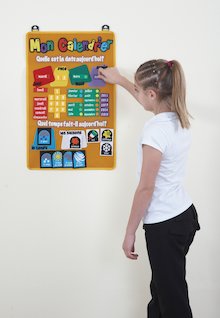 This fabric wall hanging is an ideal resource for incorporating a little bit of French teaching into every day. It features moveable pieces themed around days, dates, months, years, seasons and weather and is great for helping to improve vocabulary. Priced at £29.99 (excl VAT), the Mon Calendrier Wall Chart is available from www.tts-group.co.uk
Story Cards
An ideal stimulus for storytelling, these Story Cards packs each contain 12 cards with an illustration on one side and text from the story on the other. The range covers Key Stage 1 and 2. Each pack is priced at £40 and available from www.risingstars-uk.com
What You Need to Know Now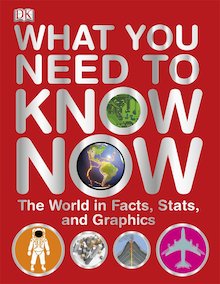 Ideal for older children, this engaging book tells the story of our modern world including everything from countries' flags to the different types of renewable energy to types of industry. What You Need to Know Now (DK, £16.99 HB) is jam-packed with facts, figures, illustrations and child-friendly explanations.
The Fly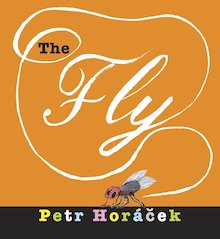 This fun and funny picture book by Petr Horácek (Walker, £10.99 HB) follows a house fly as he buzzes around one day. He visits a house for some delicious lunch and a field of wonderfully smelling cows, narrowly missing being swatted or eaten. The fly feels very victimised and simply can't understand why everyone wants to kill him!
Greatest Greek Myths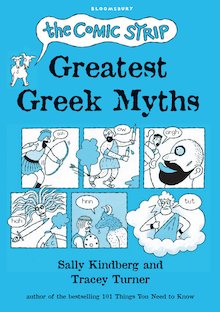 Part of The Comic Strip series (Bloomsbury, £6.99 HB), this natty little book is packed full of cartoon retellings of Greek myths – from 'Pandora's Box' to 'Jason and the Argonauts'. Written by Sally Kindberg and illustrated by Tracey Turner, the style is fun and silly and sure to delight older children.
Ask Me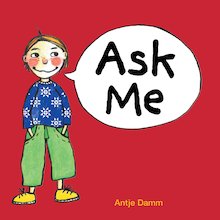 This inventive book by Antje Damm (Frances Lincoln, £9.99 PB) comprises talk-provoking questions such as 'Which of your dreams do you remember?' and 'Where is your favourite place to play?' Ideal as discussion starters, each question is accompanied by an image that range in style – from illustrations to photographs.