Discover magic, dragons and far away mystical lands with author, Inbali Iserles' selection of fantasy books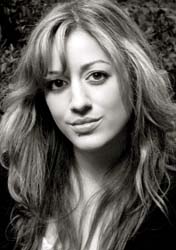 'When he spoke, Tyrone bared teeth filed to points as sharp as needles. And Walker, standing only a few paces from him, saw that the cannibal king's tongue was split and dyed black at the ends'
Reviewer's choice

The Shell Magicians by Kai Meyer, translated by Anthea Bell (Egmont, £5.99 PB)
This gripping sequel to The Wave Runners offers so much more than just swashbuckling pirates. The beautiful city of Aelenium is at risk of attack from the mysterious Maelstrom. Soon Jolly – one of the last surviving polliwiggles, capable of racing across the surface of the sea and harnessing magic from shells – will have to defend it, together with her old friend Munk. She and Munk alone, stand between Aelenium and the terrible force of the Maelstrom. But can Munk be trusted? And does Tyrone, the cannibal pirate king, have plans of his own? Despite some troubling references to 'savages', this is a beautifully realised, imaginative story that will leave you crying out for the next instalment.

The Pinhoe Egg by Diana Wynne Jones (HarperCollins, £6.99 PB)
Magic is everywhere – and as devotees of DWJ will know, it's Chrestomanci's responsibility to make sure that it isn't misused. But up at Chrestomanci Castle, Cat Chant senses all is not well. And down in the nearby village, Marianne Pinhoe is certain that the problems besieging her family and their neighbours, the Farleighs, are not accidental. She discovers a curious egg in her Grandmother's attic, which Cat takes back to the castle. Now the egg is starting to hatch, and everything is going wrong… A rollicking adventure from the mistress of magic.

Never Land: Escape from the Carnivale by Dave Barry and Ridley Pearson (Walker, £4.99 PB)
Younger fans of Peter Pan's Never Land adventures will delight in the story of Little Scallop, whose sense of adventure gets her and her mermaid friends, Surf and Aqua, in to terrible trouble. There are pearls to be found in Shark Cave, in the reef beyond the lagoon, and Little Scallop and the mermaids go in search of them. When a circus ship captures Surf as its prize attraction, Little Scallop must think of a plan to rescue her friend. But Captain Hook is also interested in the ship. How will they save the young mermaid before the pirates attack?

The Wickit Chronicles: Ely Plot by Joan Lennon (Andersen Press, £4.99 PB)
Pip the orphan lives in a medieval abbey in the heart of East Anglia's Fens. Most of the monks are nice enough, but Pip is lonely. He is amazed when an abbey gargoyle, called Perfect makes his acquaintance and they soon become fast friends. On a trip to Ely Cathedral, Perfect overhears a plot to kill the young king. Before he knows it, Pip finds himself in a drama that takes him miles away from the safety of the abbey. The Wickit Chronicles is an endearing and light-hearted story for younger readers.

'Adventure is everywhere, if you just keep your eyes open.' So says Inbali Iserles, author of debut feline fantasy, The Tygrine Cat (Walker, £5.99 PB). Fascinated by street cats since childhood, Inbali was struck by their pluck, independence and grace. The Tygrine Cat tells the story of a young cat called Mati, who finds himself lost on a bustling market-place occupied by such cats. They're a territorial clan, suspicious of strangers – and Mati is different, with his large golden eyes and powerful instincts. But the street cats are the least of his problems. Because Mati is no ordinary cat – and the mysterious assassin on his trail knows it… Find out more about Inbali.

The Dragonology Chronicles: The Dragon's Eye by Dugald A Steer, illustrations by Douglas Carrel (Templar, £5.99 PB)
Following the success of the illustrated Dragonology guide and associated memorabilia, this first instalment of the Chronicles recounts the adventures of eminent 19th century Dragonologist, Dr Drake. Twelve-year-old Daniel and his sister Beatrice return from boarding school to the news that they must stay with Dr Drake, a friend of their parents, who are occupied on business in India. While there they learn about Dr Drake's involvement in the Secret and Ancient Society of Dragonologists. His villainous arch rival, Ignatius Crook, has designs on the legendary Dragon's Eye gem, but to protect dragon-kind, Dr Drake and the children will have to find it first…

The Heir of Mistmantle by M I McAllister (Bloomsbury, £6.99 PB)
In the final book of the Mistmantle trilogy, the animals celebrate the birth of Catkin, the squirrel heir to the throne. But that night, Catkin disappears. A search begins, but soon sightings are reported, not of Catkin, but of Captain Husk – a tyrant believed to be dead.

Kumari: Goddess of Gotham by Amanda Lees (Piccadilly, £8.99 HB)
The first book of the Kumari trilogy chronicles the adventures of a young goddess in very mortal surroundings. In a quest to unravel the mystery of her mother's death, Kumari leaves the safety of her kingdom for the bright lights of New York. With its endearing heroine, this story will appeal to pre-teen girls.

Thomas Trew and the Klint-King' Gold by Sophie Masson (Hodder, £4.99 PB)
Thomas finds himself at the Magicians' and Enchanters' Convention with his friends from the magical Hidden World, Pinch and Patch. The Klint-King has donated golden prizes and when these go missing, Thomas and his friends decide to find out who stole them.

The Fire Thief Fights Back by Terry Deary (Kingfisher, £7.99 HB)
Sam and his mother may be charlatans but their Magical Medicine Show is a great success with Prometheus' help. When things go wrong, Zeus agrees to help them out – for a price. Before he knows it, Sam is confronted with a challenge of mythological proportions.

Dragonskin Slippers by Jessica Day George (Bloomsbury, £5.99 PB)
To attract a knight's attention, Creel's aunt despatches her to a dragon's cave. When the dragon appears, she has to argue to survive, and finds herself in possession of a pair of blue slippers. Little does she know the power that the bearer of the slippers wields – not until they are stolen, that is.