The ten best phonics products on the market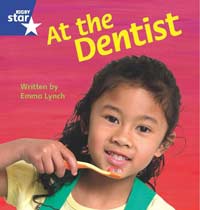 Rigby Star Phonics
£400 (CD and site licence), £25 (Teaching guide), £8 (Programme handbook), £2.85 (per reading book)
This programme is the only phonics product that is 100 per cent aligned to Letters and Sounds. Fun, easy to use and great value! Rigby Star Phonics. Tel 01865 888020 or visit Rigby Star.
Splash Phonics
£117.50 for permanent single-user site licence
A new phonics programme created for the interactive whiteboard. The pack contains a CD-ROM, easy-to-use teacher's guide and ten practise books. A practical and exciting way to teach any phonics programme. Rising Stars. Tel 0870 4020 408 or visit Rising Stars.
Phonics
£30
Part of the Phonics series from Scholastic, this step-by-step resource teaches children to articulate, read and spell the 44 phonemes in English. The systematic teaching programme matches the English, Scottish, Welsh and Northern Irish curriculum. Scholastic. Tel 0845 603 9091
Click Hear!
£58.78
Three interactive units for ages four and up. Identify different transport sounds in airports, seaports and on busy roads. Relax to the sounds of a jazz band while identifying, recalling and distinguishing between instruments. Follow instructions to carry out tasks. LDA. Tel 0845 120 4776 or visit LDA.
Get Ready for Reading
£30
Activities to get the ears, eyes and brain ready for early reading. The programme contains rhymes and songs for every letter; sound effects for listening games; and a variety of speaking and listening activities – in line with the new Government guidance. Scholastic. Tel 0845 603 9091
Jolly Songs
£8.50
A collection of songs set to popular tunes for each of the 42 letter sounds in the Jolly Phonics programme. These songs are sung by children on the audio CD. Perfect for one-to-one teaching or small groups. Jolly Phonics. Tel 020 8501 0405 or visit Jolly Phonics.
Wall Frieze
£5.95
The colourful wall frieze shows the 42 main letter sounds of English, not just the alphabet. Ideal for classroom use, the seven sections can be put up together or one by one. The pictures can also be cut up and used separately. Jolly Phonics. Tel 020 8501 0405 or visit Jolly Phonics.
Early Years Handbook
£28.19
With a double-page spread for every letter of the alphabet, this handbook gives guidance on introducing each letter, how to write and pronounce each letter sound and how to explain the corresponding capital letter shape. Letterland. Tel 0870 766 2629 or visit Letterland.
Living
ABC
£58.69
Enter the interactive world of Letterland. Songs and animation teach alphabet sounds and correct handwriting strokes. There are assessed activities for letter shapes; letter sounds; long and short vowel sounds; and building words. Letterland. Tel 0870 766 2629 or visit Letterland.
Jolly Stories
£14.95
Award-winning resource. Inky Mouse, Bee and Snake go on seven great adventures, helping to teach the letter sounds on the way. Intended for small group or one-to-one work to introduce the letter sounds. Jolly Phonics. Tel 020 8501 0405 or visit Jolly Phonics.