We follow a typical day for Philip Brickley, a Play Ranger who works for Reading Borough Council, who helps children and their parents to appreciate the outdoors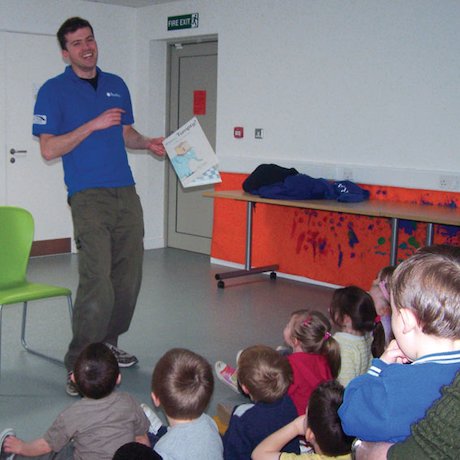 Philip Brickley first found out about the Play Ranger scheme while working in an after school club. The underlying idea of the scheme – encouraging children and parents to make use of parks and open spaces in all weathers, while promoting an awareness and appreciation of the natural environment – appealed to his own love of the outdoors. Pioneered by Bath and North East Somerset council in 2002, the Play Ranger scheme came about after results of a study asking over 800 children why they did not use local parks and outdoor spaces showed it was because their parents feared for their safety, rather than a lack of suitable space.
The scheme started life in the more rural areas of the UK, but has now taken off across the whole country with regular sessions aimed at the under fives. Philip, who works for Reading Borough Council has seen evidence of this expansion first hand; he explains:
'I have been working as a Play Ranger for a year and a half and in the beginning I was one of just four part-time staff employed on the scheme. Now we are all full-time and we are in the process of employing a fifth part-timer. The scheme is really taking off and it's been great to see it become so successful. As we network with other areas running the scheme, we continually take on and swap ideas and this is something that will hopefully develop further once more local authorities become involved.'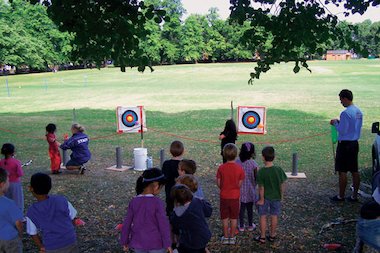 Philip's role as Play Ranger takes in a full working week, from Monday to Friday, during which he visits a variety of parks in his area on successive days, making it easier for parents to regularly access the sessions, as well as catching the attention of any parents who happen to be passing and want to join in on the day. There's plenty to keep the children amused at the play sessions, with giant soft play, tunnels, ball pits and musical instruments, plus organised games such as rounders, treasure hunts, football and arts and crafts activities.
It's good to find new opportunities for those wanting to work with young children and, as Philip says, 'If you have a natural rapport with children, are confident meeting and engaging with new people and are up for making a fool of yourself, this could be the job for you! Enthusiasm and being a happy person are as important as paper qualifications. One of the challenges of the job would probably be overcoming a degree of reluctance by some parents to brave the elements when the weather is bad. Play Rangers work in all weathers and we recently bought a £1000 gazebo to protect us from the elements a bit more – rain or shine, we'll be there! The job's all about building relationships, being a positive role model and ensuring children turning up at sessions are really pleased to see you – that's what makes it so rewarding.'
Read more…
Discover more 'A day in the life of…' blogs on our website from people working in the Early Years sector. Search our web resource bank now.
Photos © karen hart