With budgets being squeezed, fundraising is more important than ever before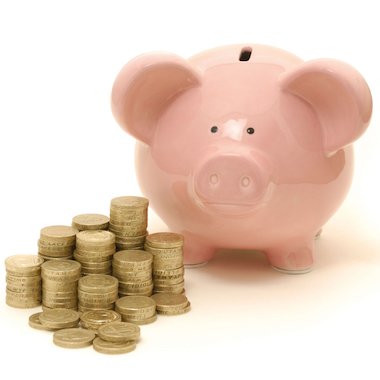 Finance plays a considerable role in school life. As an official or unofficial fundraiser, there may well be a lot of pressure on you to identify the funds available to your school. There is very little training around at present for fundraisers, but teachers are savvy creatures. By applying similar approaches to fundraising as you would to other aspects of school life, it is likely that you will be able to hit the ground running. Here is some advice to help you.
Keep a file
Having a clear head and clear file will make you a more effective fundraiser. You will be dealing with multiple bids for one project while liaising with a range of people to ensure that what you are bidding for is value for money. This is not possible to hold in your head – a file will be a great support.
Although it is likely that you will have an electronic version of your activities, hard copies are easy to access. Any file tends to reflect the personality of its owner but there are a number of key areas that all files should contain so that they are accessible by third-party users. A file should include: action plan; budget; audit; letters; governor's briefing; staff professional development; fundraising targets; fundraising contacts, and policy.
Have an action plan
This will help you to focus your fundraising objectives – the clearer your objective, the easier it will be for you to fundraise. Typically, your action plan will reflect two key areas: your school vision and short-term improvement plans. The short-term improvements should, theoretically, impact on your school's long-term vision but this is not always the case with government initiatives demanding attention. As a fundraiser, it is your school's long-term vision that will typically impact on your plans. Your action plan, as with any other leadership area within school, should mirror the vision so that what you are doing complements current practice rather than overloads it. You will quickly learn that, as you are tied in with finance, your year planner should run alongside the financial year, for example April to March. This is a significant change from traditional plans but it will allow you to plan against the financial year that, given the leadership area, will be the one you are working in.
Use your community
Audit the skills of your school community. Current or past occupations can be of great use within a school and willing carpenters, glazers, plumbers, statisticians, accountants and professional fundraisers can be real gems. Above all, the local community will appreciate your interest in them and what they could add to the school. It doesn't always have to be specific skills: a willing pair of hands in the classroom is rarely turned down. Equally, extra adults can help make a redecoration task a fun community activity rather than an expensive venture that involves paying contractors.
Ask for help
Fundraising is not an isolated job. Far from it! It is one of those few jobs within school that cross into different teams and allows teachers to communicate with the finance team, site management, governors and headteacher. Site managers will be invaluable when helping you to gain planning permission for a new learning space, while a governor will ask those important questions that reasonably challenge any fundraising venture. It is not the case that these people want to be involved in your projects – they need to be if it is going to work. It is a justifiable form of delegation and will help you to manage your time.
Track fundraising trends
Knowing what is in vogue within the fundraising world will help you when advising your headteacher or governors about projects. Currently, these areas are receiving a lot of attention and are relatively easy areas to access fundraising for: drama; dance; music; sport; community projects, and environmental projects.
All indications suggest that these themes will not change in the near future with perhaps greater emphasis on sustainability than in the past. What is likely to appear is more support in schools on economic well being, an aspect of Every Child Matters that is currently typically under-resourced.
Find long-term support
Continued success as a fundraiser relies on knowing what is currently available. Last year, a number of charities stopped giving out grants because of the impact of the economic downturn. This now appears to be changing but you don't want to waste time writing to charitable bodies only to be turned down because of events out of your hands. Magazines such as Fundraising for Schools will help you to keep in touch with trends. Equally, the Charity Commission has links across all charities and fundraising bodies.
And finally…
Ultimately, your key principle should be: does this project reflect school need – and if it doesn't then why am I raising money for it? If you can't easily answer the question then the chances are that it's not a valuable project for the school. Keep a clear head, keep organised and keep communicating.
Image © redmal/istockphoto.com