Involving children in planning and assessing their own learning can result in them being far more engaged in the classroom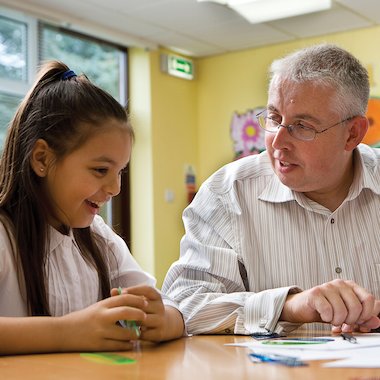 While the future of Assessment for Learning (AfL) may be in doubt under the coalition government, it appears that officially-recognised formative assessment is here to stay. The Cambridge Primary Review states that '…formative use was possibly the single aspect of assessment for which there was unanimous support from all sources of evidence in the Review.'
Formative assessment is not just a list of techniques or a new magic formula, but a whole classroom ethos. At the heart is the shared understanding among children and teachers that to learn, everyone needs to be 'on board'.
Pre-planning
Getting the class involved before you start a new topic can increase motivation and interest, as well as providing you with valuable information about the children's prior knowledge. Discuss what they know already and what aspects they would like to explore. Allow time for pre-planning before medium term plans are completed, so that you can take account of children's ideas.
Mind maps
Ask the children to write the topic title in the centre of a large piece of paper and then to add their related ideas on sticky notes. They can group these into sections or 'branches' and add them, leading out from the centre.
Encourage the children to add questions that they would like to answer during the topic. Collate their responses, identifying which questions will be covered through planned class work and which will be interesting for the children to research independently. Choose one of these each week as 'Question of the week'. Display the question and encourage the children to think about possible answers: this makes a good early morning activity. Discuss initial responses, then during the week allow further research, sharing answers again at the end. As each question is answered, give children time to add to their mind maps.
Open questioning
Open questioning encourages a range of responses. It enables everyone to contribute, increasing children's motivation and giving a quick, clear overview. For example, asking:
What can you tell me about this shape? rather than What shape is this?
will encourage deeper thinking and give a better picture of children's prior knowledge. Here are some more tips for using open questioning successfully.
Don't stop at one answer: encourage a range of responses.
Use individual whiteboards to get children to jot down ideas. Scan the room and pick out not only correct, but also interesting, responses.
Explore misconceptions in a supportive way: I'm so glad you've written … because that gives us a chance to really discuss what it means.
Allow individual thinking time first, as this will increase the range of responses from children. As they share, explore differences in ideas and use them as learning points. Could more than one answer be correct?
Encourage multiple answers – instead of accepting the first suitable answer, respond by saying: Yes, that answer is true. Can anyone add to it?
Formative assessment involves children:
becoming actively engaged in what and how they learn
being aware of their own understanding and where they are heading
being prepared to be challenged, without fear of getting things wrong.
It also involves teachers:
using informal day-to-day assessments to shape their planning
challenging and supporting children to take the next steps in their learning
valuing errors and misconceptions as learning opportunities.
The 'what'
Being clear about what they are learning helps children to stay involved. Don't fall into the trap of thinking that somehow getting the children to write down a learning objective at the top of the page magically ensures that they know what they are learning. Identify exactly what children are learning to do and ensure that all your teaching supports this objective. Make sure, as far as possible, that this is a transferable skill, not just describing the task. For example '…to use persuasive language', rather than '…to write an advert'.
The 'how'
Children may find terms such as 'steps to success' or 'ingredients for success' more helpful than 'success criteria'. Break down for children exactly how they can measure success. The word 'steps' can indicate that the learning objective requires a step-by-step approach (for example, carrying out a calculation); the word 'ingredients' can show that key features can be included in no particular order. How well children achieve depends on their understanding of how to do so, so make the criteria child friendly.
Self selection
Allowing children to select their own level of challenge can prove very motivating. It takes a degree of trust from all parties, but can work particularly effectively for maths topics such as shape and time, where children's understanding can vary enormously.
Provide activities to support learning at three levels of challenge and allow children to select the activity that they feel is right for them. Keep a checklist in the back of children's books so that they can identify which level of challenge they tackled and use a code to review how it went (for example, traffic lights, thumbs-up, stars, and so on).
Review, change and improve
As they work, both within a lesson and over a series of lessons, build in opportunities for children to reflect on progress so far and to refine and improve their work.
Mid-session plenaries give children a chance to review and indicate if they need more input.
Use a visualiser to view work and model how to make improvements. This values the process: you can even point out how published authors don't usually write their finished version at first attempt!
Give feedback midway through longer pieces of work or topics so children can respond and make improvements.
Peer and self assessment
Reviewing their work ensures that children remain on board even when they feel that they have finished. The steps or ingredients for success can be printed out with space for their own and a partner's comments, and a 'what next?' box. These can be stuck in their books.
Above all, to successfully get on board with formative assessment, make sure that you celebrate the journey, not just the destination!
Image © Chris Schmidt/istockphoto.com