Author, Rupert Kingfisher, reviews a selection of engaging new children's books suitable for Key Stage 1 and 2
Our reviewer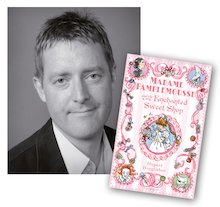 Rupert Kingfisher is the author of the wonderful Madame Pamplemousse series (Bloomsbury) about a Parisian café where amazing things happen! The latest in the series, Madame Pamplemousse and the Enchanted Sweet Shop (£7.99 HB), is available now.
Rupert's top read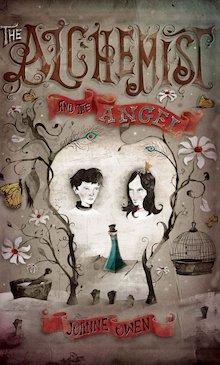 The Alchemist and the Angel by Joanne Owen (Orion, £8.99 PB)
This original and captivating historical fantasy concerns the initiation of orphaned Jan into the arcane mysteries of alchemy. When his alchemist mentor and uncle dies unexpectedly, Jan is relocated by his mysterious aunt from 16th century Vienna to Prague, where he encounters the strange Zuzana – the 'angel' who administers to the plague-stricken ghetto. This book is stocked with spells, illustrations and folktales woven into the narrative. Suitable for mature readers aged ten and above.
Reviews for…
Key Stage 1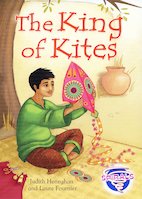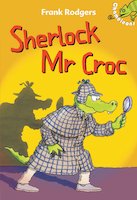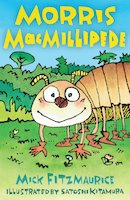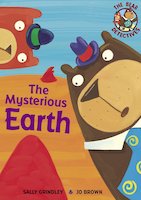 The King of Kites by Judith Heneghan, illustrated by Laure Fournier (Evans Brothers, £4.99 PB)
This beginner reader book is enchantingly illustrated, conveying the story's exotic Indian location. Anil, a renowned whizz at kite making, is prevented from providing his famous kites for a village wedding when he is called upon to help his seamstress mother. Worse still, she commandeers his kite paper for the wedding sari patterns. But, loyalty wins out and Anil's friends return the kites he has made for them so he can fulfil his promise. The storyline reads easily and conveys the village society well.
Sherlock Mr Croc by Frank Rodgers (A&C Black, £4.99 PB)
This story for beginner readers concerns a Mr Croc whose ambition to become a detective is sparked by his reading of Sherlock Holmes. Subsequently, he undertakes the role of the famous sleuth in an amateur theatrical production. While he fails abysmally in his amateur dramatics, Mr Croc does finally solve the clues that lead to the recovery of various missing valuables. Readers will enjoy the illustrations and like the hero but could at times become confused by the complications of the plot.
Morris MacMillipede by Mick Fitzmaurice, illustrated by Satoshi Kitamura (Andersen, £4.99 PB)
Morris is an unusual millipede. Unlike the other young minibeasts he doesn't aspire to becoming a footballer or a pop star when he grows up; instead he cherishes an ambition to become a dancer. Fearful that he will be mocked, Morris keeps his dream a secret until a wise stag beetle advises that he must cease to care what others think. So begins Morris' chequered progress towards becoming a tap-dancing star. This is an engaging beginner reader story about expressing the inner self.
The Mysterious Earth by Sally Grindley, illustrated by Jo Brown (Orchard, £4.99 PB)
When strange piles of earth start appearing on the village green, it's yet another case for the Bear Detectives, Constable Tiggs and Sergeant Bumble. Investigation reveals the culprit to be no one more offensive than a jobbing mole. All ends happily and the Bear Detectives round the case off with a nice cup of tea. With bold illustrations and a gentle sense of humour, this is a reassuring mystery for beginner readers.
Win, win, win!
Don't forget to visit the Giveaways section for a chance to win these books!
Key Stage 2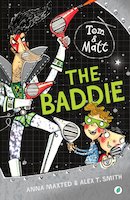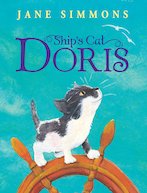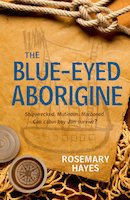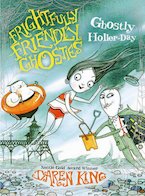 The Baddie by Anna Maxted, illustrated by Alex T Smith (Meadowside, £4.99 PB)
In this funny and fast-paced adventure, brothers, Tom and Matt, are playing in their bedroom when a plastic toy suddenly comes to life. He is an alien from outer space called the Captain and together the three of them set off for the great beyond in a cardboard cut-out spaceship. With the action moving skillfully between the real and imaginary worlds, this book captures the genuine spirit of children's play. Recommended for readers aged seven and over (especially boys).
Ship's Cat Doris by Jane Simmons (Orchard, £9.99 HB)
Written by boat-loving author, Jane Simmons, this tale recounts the partially real-life adventures of the author's own cat, Doris, that adds to the book's feeling of authenticity. The nub of the story is that 'Doris' proves in fact to be male and the book features further gender role reversal with the captain of the Prosperity a woman. That aside, this is an old-fashioned, comforting story with a sufficient amount of danger averted to be reassuring. Suitable for readers aged eight and above.
The Blue-Eyed Aborigine by Rosemary Hayes (Frances Lincoln, £6.99 PB)
This is a historical adventure based on records of a real-life mutiny in 1629 on a ship wrecked off the coast of Australia. It follows Wouter, a soldier aboard the ship, and the cabin boy, Jan. Their lives are spared but as punishment for their participation in the mutiny they're marooned on the uncharted West coast of Australia. The heart of the book is a fictional account of the pair's burgeoning relationship with the native aborigines. This is a powerful story for more able readers aged ten and above.
Frightfully Friendly Ghosties – Ghostly Holler-Day by Daren King, illustrated David Roberts (Quercus, £5.99 PB)
The second adventure for the Frightfully Friendly Ghosties concerns a winter 'holler-day' to Frighten-On-Sea to find their lost friend, Headless Leslie. While on vacation, they come across a haunted Victorian Music Hall where they become involved with the machinations of a sinister phantom magician. Full of punchy one-liners and enjoyably creepy illustrations this is a fun, spooky story that will entertain readers of seven and over with its irreverent touch.