Take a look at our selection of exciting new books and resources available to buy
Party Cake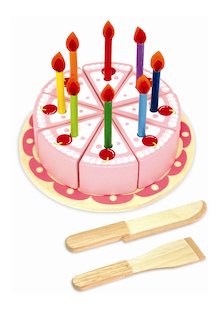 As well as a great role-play prop, this beautiful wooden Party Cake is ideal for helping young children to understand fractions. Each piece has a removable candle, and the slices can be secured together with Velcro® patches. It measures 36cm high (including candles). Priced at £14.95, it is available from Holz Toys.
Sonsense Nongs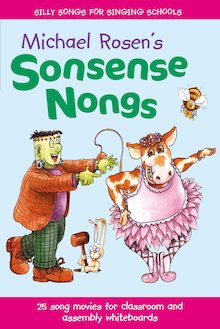 This collection of Michael Rosen's daft ditties and silly songs is designed to improve literacy and singing skills. The DVD-ROM features lyrics, and performance and backing tracks making it ideal for use on an interactive whiteboard in the classroom or an assembly. The accompanying songbook and CD costs £19.99. The Sonsense Nongs DVD costs £29.99 and is available from A&C Black.
The Times Table Adventure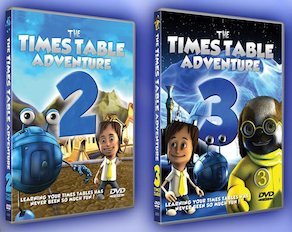 The Times Table Adventure is a unique, fun and interactive way for children to learn their multiplication tables. The DVD disc plays on any DVD player, together with PC, Mac, Playstation 3, Wii or Xbox 360. Join Billy as he journeys to Planet Calculus, where he must battle to defeat Zeta the evil Number Cruncher in the ultimate times table battle. Learning has never been such fun! A complete set of 11 DVDs, which includes posters, costs £66 and is available from www.timestableadventure.com
Bridges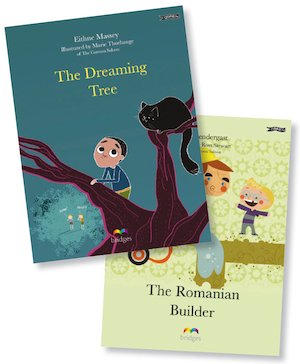 Bridges (O'Brien, £6.99 HB) is a new series of illustrated stories for young children that celebrates cultural diversity. The Dreaming Tree by Eithne Massey follows Roberto as he adjusts to life in Ireland after moving there from his native Brazil. The Romanian Builder by Peter Prendergast is the touching tale of a little boy who learns to communicate with a Romanian builder who is building him a playroom, despite the language barrier.
Spartapuss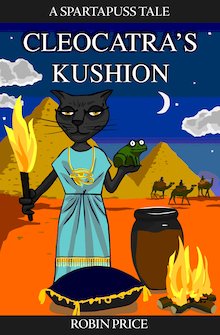 Set in classical Rome, in a world ruled by cats, the Spartapuss series follows the adventures of a ginger cat from the Land of the Kitons to the ancient Kingdom of Kush. In the latest adventure, Cleocatra's Kushion, Spartapuss seeks for treasure at the source of the Nile. Priced at £11.99, Cleocatra's Kushion is available from www.mogzilla.co.uk
Avery A4 Precision Trimmer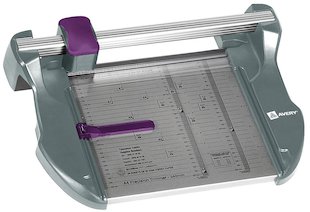 Available in sizes from A4 to A0, Avery Trimmers and Guillotines are a great addition to school work and play, giving peace of mind through every cut. TUV certified for quality and safety, they have fully enclosed blades and extended guarantees of up to five years. Cuts can be repeated effortlessly with the range's lockable magnetic backstop and automatic pressure mechanism that prevents paper slippages. Visit www.avery.co.uk for more information.
Feel Good Cards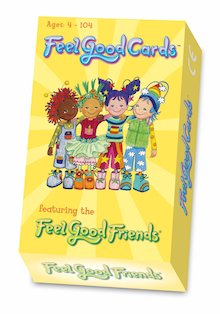 Priced at £5.99, this pack contains illustrated cards, each with a positive affirmation on. The phrases are designed to make children feel positive about themselves and could either be discussed as a class or perhaps displayed around the classroom. The Feel Good Friends range also features posters, a game, relaxation CD and more. Visit www.feelgoodfriends.com for more information.
Beamz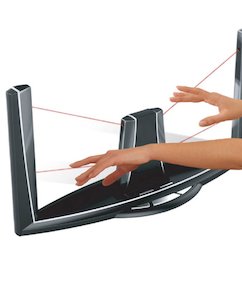 The Beamz is an innovative and exciting musical instrument that allows children to make music with laser beams by 'playing the light'. By breaking the path of a laser beam with their fingers, they trigger musical notes and rhythms. Beamz start at £199 and are available from www.lambaplc.com
Lucid Research

Lucid Research offers practical, cost-effective solutions for assessment and intervention through scientifically validated software for ages four and above. The range includes screening and assessment for dyslexia, exam access assessment, visual stress screening and memory and comprehension training software. All the programs are easy to use and require minimal supervision. For more information and a free demo CD, visit www.lucid-research.com or call 01482 882121.
Wallace & Gromit's World of Invention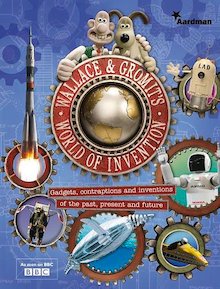 The dynamic duo are back with this beautifully presented guide to inventions. From robots that help around the house, to the teasmade and a pollution-detecting fish, children will love dipping into this engaging read. Suitable for older children, Wallace & Gromit's World of Invention by Penny Worms (HarperCollins, £12.99 HB) is packed full of fascinating images of inventions past and present.
Little Languages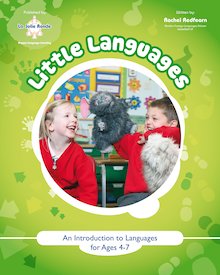 Little Languages is designed for introducing languages to Key Stage 1 children. For the non-specialist or an aid for the more experienced teacher, it is the ideal solution for familiarising children with languages and cultures. It features fun, play-based activities including interactive whiteboard material. Priced at £195 (excl VAT), Little Languages is available from www.lajolieronde.co.uk
Thinking for Ourselves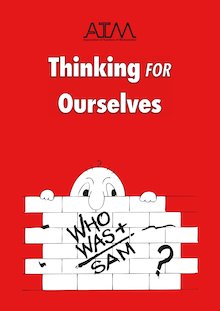 This ATM book (£12 non-members, £9 members) provides a variety of ways in which children are encouraged to think for themselves and encourages responses to various situations including mathematical statements. It includes problem-solving activities and pictorial resources and encourages children to respond with their own ideas and questions. One teacher wrote: 'an invaluable book for primary teachers offering a wealth of ideas.' ATM offer many more resources and membership options for teachers. Visit www.atm.org.uk for details.
The
DFC

Library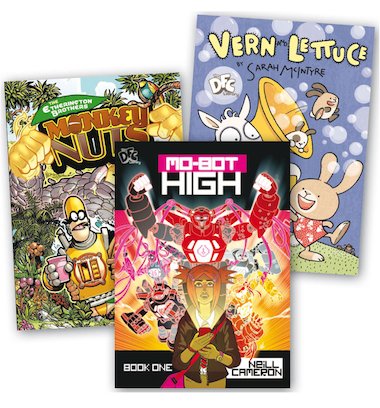 The DFC Library (David Fickling, £9.99 HB) is an exciting series of comic story books, each with their own distinctive style. Vern and Lettuce by Sarah McIntyre follows the antics of Vern the sheep and Lettuce the rabbit as they go on a quest for fame in the big city. Mo-bot High by Neill Cameron focuses on a school where robots launch out of mobile phones! The range of styles in the library means that there is something for everyone. There are six books in the series.