Thirty thousand schoolchildren, 1200 schools, 44,000 birds being counted… It can only mean one thing – the RSPB Big Schools' Birdwatch is back…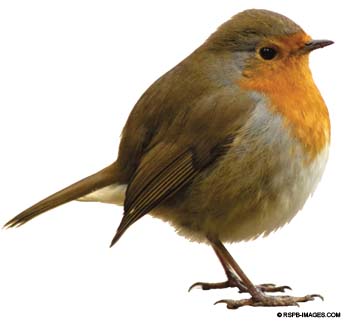 Will the robin make an appearance in your playground?
Children across the country will be setting up bird feeders, turning classrooms into bird hides and excitedly getting into position with their noses pressed up against the window this winter. Why? They're getting ready to take part in the world's biggest bird survey, the RSPB Big Schools' Birdwatch.
Experiencing nature first hand is a vital part of a child's education, and research has found that it is good for their mental and physical health. Learning about the great outdoors nurtures a sense of wonder and curiosity for the world around you and birds and other wildlife contribute so much to this. The Big Schools' Birdwatch can be done by schoolchildren of all ages and is a great introduction to the wildlife that shares their school grounds.
Last year, more than 30,000 children took part in the birdwatch, revealing the Starling as the most common species, with an average of 5.2 spotted per school.
Getting involved
Running from 21 January to 1 February 2008, children are asked to watch the birds in their school grounds for one hour and record the highest number of each species they see at any one time.
No particular birdwatching expertise is necessary and the RSPB has produced a free schools' pack containing everything a teacher will need to prepare for and take part in the watch, as a classroom or group project. The emphasis is on having fun. The pack includes guidance notes, a full colour A2 bird identification poster, counting chart and survey form.
Teachers, or children, can return their results via online or postal forms. In return, they will receive a certificate and letter of thanks for their school. It is important to remember to submit your results. The RSPB puts together the data from all schools to create an overview of which birds are making the most of school grounds in the UK.
Prizes
The RSPB is also offering some great prizes this year. When schools submit their results, they will be entered into a fantastic prize draw. First prize includes high-quality binoculars, which will allow your children to get close-up views of the birds and other wildlife that are visitors to their school grounds.
Ideas
Inspire children to learn more about the birds in your school with the following activities:
1. Ask the children to record their own wildlife show in and around school, while imitating a well-known wildlife presenter. They could include the species that are most common, spot 'rare' birds and include some essential facts for viewers. Other children could record themselves playing bird enthusiasts, revealing fascinating facts about common British birds to the presenters.
2. Encourage the children to try and listen to birds singing, or listen to some recordings. Challenge them to recreate the sounds using a range of musical instruments.
3. What could the children do to encourage more birds into the school grounds? They could design and make their own bird table or bird box, for example. Ask them to think about materials, size and position.
4. Invite the children to think about what it would be like being a bird, flying high in the sky. Ask them to write a 'birds eye view' of their school – what would they see? They could write a creative story and invent a flying, spying bird – on a mission to find out who's been stealing food from the school kitchen!
5. Once the children have collected their data, invite them to make their own sculpture for the playground, to represent the most common bird. They could use recycled and natural materials to make it.
Further information
Visit the RSPB's website for more information.