Sir Alan Sugar and Sir Richard Branson had better watch out, as young entrepreneurs learn the real value of maths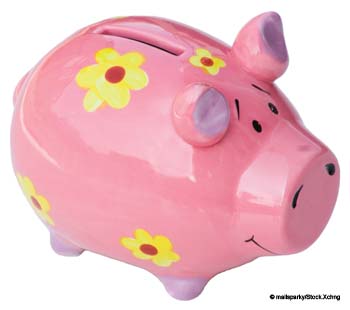 Encourage children to learn maths in a real-life context
This is the first in our four-part series looking at ways to encourage children to be financially savvy – learning about business enterprise and how to manage money. 'What Money Means', launched in 2007, is a five-year programme developed by pfeg (Personal Finance Education Group) to increase the quality and quantity of financial capability education in primary schools – placing maths in a real-life context. In this issue, Carolyn Cassettari, headteacher of Stoke Community School in Medway, which was of one of the first schools involved, explains how they used the programme to approach lessons incorporating debt, interest and business enterprise.
'Stoke Community School is a small rural primary on the Isle of Grain in Medway. We became a part of What Money Means because we wanted to help our children understand what money means in the real world. We've incorporated Personal Financial Education into our numeracy overview, with teachers using framework objectives in whichever way they feel suits them. (See Activity sheet, 'Money matters appendix' for more details of related learning objectives.) The training days and pfeg consultants allowed my staff and I to plan projects, working with other advisors from the LA, pfeg and HSBC.
We became a part of What Money Means because we wanted to help our children understand what money means in the real world
Project planning
We decided that we would use our school fête as an opportunity to run a project where children would make and sell products. Through this we hoped to introduce themes such as debt and interest in an accessible, real-life scenario. There were 27 children involved – mainly Year 5s, but with a few Year 6s, too. The abilities of the children ranged from level 2 to level 5 in all subjects and they were organised into six mixed-ability groups. From the initial idea of running their own stall, the children then planned their work schedule. This included surveying the local community; decision making; preparing a budget and business plan; presenting their project to a pfeg consultant and then taking on board his suggestions. They had to work out the capital required, discuss hidden costs – such as postage and packing, advertising and photocopying – and think about interest rates as well as what they would do if they got into debt!
Project proposal
Then came the part the children were all dreading, the interview with me, the headteacher! In groups, they put forward their case for a loan including how much, what for and on what terms. Here, the project approach really knitted well with the mixed-ability groups as children that were weaker academically came into their own, negotiating their cases. When I announced that all the groups would be awarded their funds, the cheer could be heard across Medway!
Action stations
Sticking to their business plans, the children then got on with making their products, which included keyrings, T-shirts, birdboxes and jewellery. As well as art and design and technology skills, they had to tackle timetabling, advertising and stock taking – demonstrating that financial capability need not be an adjunct to the curriculum, but can dovetail with a range of subjects. From the moment the fête opened, you could hear the children bartering and selling; they had such fun and several groups sold out.
De-brief and evaluation
Back at school the children evaluated the project both as a group and as a class. Capital was paid back by four groups and they started to decide what to do with their profits. However, two groups made a small loss and had to negotiate the reality of paying their loans back. Happily, a harmonious solution was found and they were kindly 'bailed out' by their fellow entrepreneurs' profits. As many of the children demonstrated a strong engagement with the event, the remaining profits will be used to launch a Business Club for Key Stage 2 children.
School enterprise
Although the initial project was run mainly for just one class, other classes drew inspiration from it. The Year 3/4 class identified fundraising opportunities on our sponsored skip day; their project involved making and selling a range of healthy snacks. To follow up this project, each team had to answer questions on research, teamwork, logos, finance, creativity and leadership, with the winning team named the class 'Entrepreneurs of the Year'. Our Reception Class ran a project that looked at savings. They now have a 'Piggy Bank' for saving for times such as Christmas.
Beyond money matters
The school fête project allowed children to excel in areas aside from maths, such as drama, design, ICT and PSHE according to their skills, interests and abilities. It covered all areas of the Every Child Matters agenda, especially making a positive contribution and preparing themselves for the future areas. It was truly rewarding to see children facing a challenge in a real context – with real consequences and outcomes. Through What Money Means, the children applied old skills, learned and applied new ones and came to understand previously abstract concepts.'
Further information
What Money Means aims to bring pfeg, local authorities and educationalists together to develop resources and approaches that will help primary school teachers feel more confident teaching money skills to younger children. It builds on pfeg's successful secondary school programme, Learning Money Matters.
The programme, which is free to schools, is supported by

HSBC

with an investment of £3.4 million and involvement from up to 10,000 volunteers from across the organisation.

HSBC

staff assist schools in their local communities to help children improve their understanding of personal finance, working alongside teachers in the classroom where appropriate.
By 2011, 36 local authorities will be part of What Money Means, ensuring a new way of teaching money issues at primary level across the country.
Visit the pfeg website or contact Project Coordinator, Sara Passmore, at sara.passmore@pfeg.org or tel 020 7330 9478.