A day in the life of… Claire Schofield, a director at
NDNA
10 January 2011
Add to My Folder
In our regular feature, we find out about a typical day for Claire as she heads to the capital for a busy day of meetings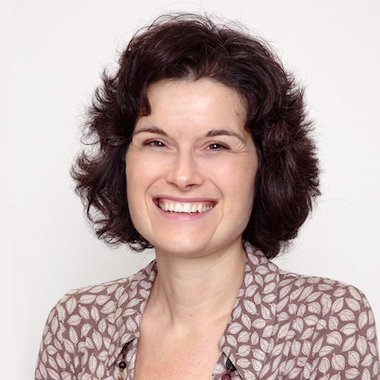 5.30am Up bright and early for a trip to London, and I pay silent thanks to whoever invented coffee! Driving over to Leeds for my train, I plan out how I will spend my travelling time catching up with essential reading, including taking a look at our draft conference agenda for June 2011.
9.30am I arrive in London at peak time. Visiting London a few times a month, it's now easy to work out the Tube route for my first meeting of the day at Ofsted's National Care Forum. I grab another quick coffee on my way and start to remind myself of all the points that I need to raise with Ofsted, including feedback following the privatisation of inspections.
10.30am Our meeting starts. It's interesting to hear what the other organisations here have to say and to find out about how Ofsted is progressing with outsourced inspections. Throughout the process, NDNA has been keeping members up to date with information about this move.
12.30pm I come out of the meeting and prepare myself for the next. I pick up a couple of messages from our press team, who want me to do an interview about the issues with free entitlement and want a chat about how we can possibly summarise these issues into a 1000-word article. Decide that something sugary is required before I can answer that dilemma and enjoy a sneaky treat with lunch before my next meeting with the Low Pay Commission.
2pm NDNA meets regularly with the Low Pay Commission and today we talk about the impact of a minimum wage for apprentices and the recent changes to the rates and ages. Nurseries really want to pay staff more, but cannot do so without charging parents more. I emphasise how the sector must reward staff, but keep childcare affordable in the current climate. One solution is to look at initiatives similar to the Graduate Leader Fund, which supports staff development and can be put towards the cost of salaries. These meetings sometimes cover problems that cannot be solved easily, but we keep reminding everyone about our messages and solutions.
4pm I dash from my meeting for my train and, during the journey home, mull over today's meetings and what we need to tell members. My days in London are always crammed. I open my emails to check what I will need to do in the office tomorrow and get in home just in time to unwind by going for a walk with Woody, my boisterous Spaniel.
Read more…
Discover more typical 'day in the life' blogs by searching in our web resource bank.
Have your say:
Tell us about your day working in the Early Years sector by visiting our forum. Or, if you have an unusual job or 'typical day', let us know by writing to us at tbrand@scholastic.co.uk.