We talk to Children's Laureate, renowned international author and illustrator, Anthony Browne about the inspiration behind his work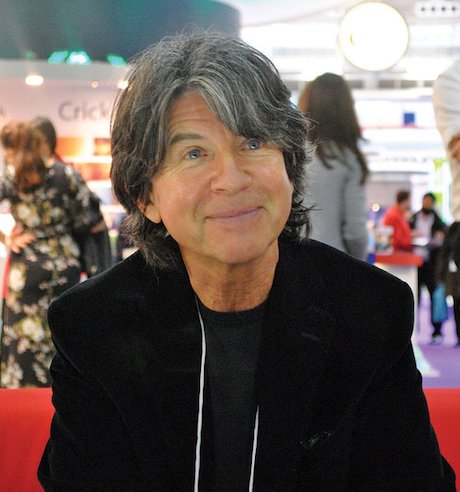 What are your earliest childhood memories?
For the first five years of my life we lived in a pub and I dimly remember going into the bar, standing on a table and telling stories to the customers. The stories were about a character I invented called Big Dumb Tackle.

In the early days, did you feel encouraged to mark make?
Yes, I was encouraged all through my childhood by my parents to draw and paint.

What do you remember about reading as a child?
I read a lot of comics (words and pictures) and later on I loved the Just William books by Richmal Crompton.

And writing as a child?
I loved to tell stories, again with words and pictures. I've always loved that combination.

What's your favourite way of communicating?
Through drawing.

Do you have any top tips for developing a creative mind?
My brother and I used to play a drawing game that we called the Shape Game. One of us would draw an abstract shape, then the other would try to change it into something recognisable. I think that playing this game throughout my life has helped to make me an illustrator – and a writer.

Did you enjoy role play as a child, and did you have a favourite 'character'?
Yes, I was always dressing up as a character, particularly after we'd just been to the cinema. So my brother and I were often to be seen decked out as cowboys, soldiers or pirates according to which film we'd seen.

We all have favourite and memorable books, but if you were restricted and could only recommend three 'must-have' story books (other than your own!) what would they be and why?
Where the Wild Things Are by Maurice Sendak is probably the best picture book for children ever! The perfect combination of words and pictures takes us into his dark world, and back out into the light. The Mysteries of Harris Burdick by Chris Van Allsburg is an extraordinary, unique picture book with a wonderful use of the gap between words and pictures. The mysterious black and white drawings and the clues given in the text demand that readers imagine their own stories. A great stimulus to children's own creativity. Tales from Outer Suburbia by Shaun Tan is a collection of 15 short illustrated stories all stemming from sketchbook doodles. It's a very unusual approach – most illustrations in books are reactions to the text, but here the pictures inspire the stories. They are all strange and beautiful.
'My job is to encourage the enjoyment of reading.'

When did you know you were an author and artist?
I suppose it was when I'd published Gorilla in 1983.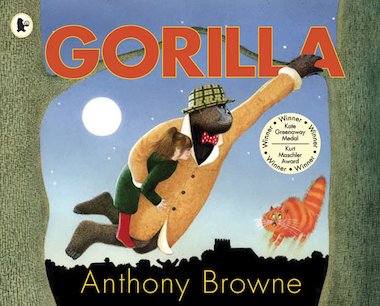 Where do you find the inspiration for your work?
I get inspiration from everywhere: my childhood, things that happened to my own children, other people's stories, films, paintings, television, newspaper articles and dreams.

How does it feel to be recognised as an exceptional author and illustrator, and be awarded the Children's Laureate?
It's very flattering.

What does the role of Children's Laureate entail and what have been your most memorable 'events' in this role so far?
My job is to encourage the enjoyment of reading and, because I make picture books, I'm concentrating on the reading of both words and pictures. Two particularly memorable events were the publication of Play the Shape Game, a book to inspire children's creativity, and Bear's Magic Pencil, a book that combined my artwork with that of children's, in a story that was written by them.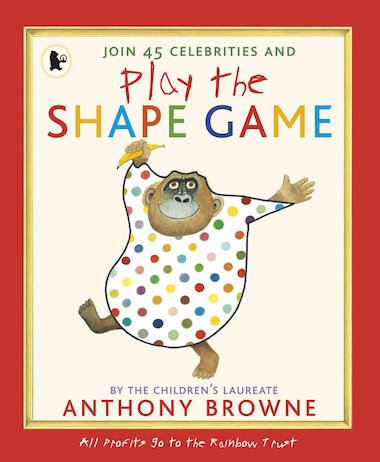 Primates feature throughout your books over the years and your illustrations show a great sense of both humour and sensitivity, as we can see in Gorilla and Zoo. But what is your favourite animal, and why?
Well my favourite animal, I suppose, is a human being, but I'm fond of all primates (and most animals).

I imagine that being the Children's Laureate takes up a lot of time at the moment. Does it allow you time to be creative and is there anything coming up for which we should look out, for our little learners?
It certainly does take up a lot of time, but I've found time to make a picture book for younger readers about feelings. It's called How Do You Feel? and it is due to be published in the autumn.