This March, join in the fun and support the National Day Nurseries Association's campaign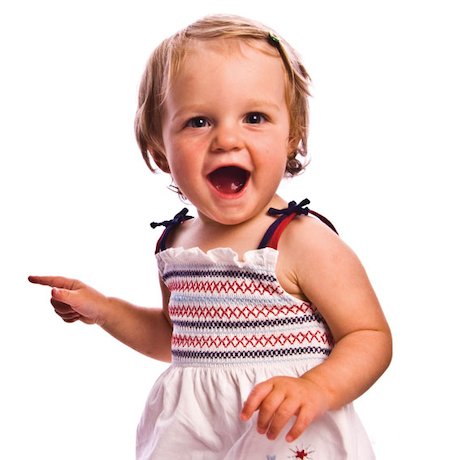 National Day Nurseries Association's 'healthy body, happy me' campaign is about celebrating the fantastic work that nurseries do to support children's health and well-being. Now in its fourth year, the official campaign week is running from Monday 14 March to Sunday 21 March 2011 and NDNA member nurseries around the UK will be taking part in themed days to showcase the fantastic work that they do.
Nursery Education PLUS is proud to be supporting this positive campaign, which is a real opportunity for Early Years settings to demonstrate how they support all aspects of children's health and well-being and help children learn the right habits that will last a lifetime.
The campaign features a series of themed days around which nurseries can host events. NDNA members are also sent a special resource pack containing seeds, balloons and a poster to help plan successful days; further resources are available to download from the nursery member-only area at www.ndna.org.uk
Taking part in the week is easy. Nurseries can choose how many of the days they wish to participate in, and arrange events around them. Suggestions for the days are provided by NDNA, but your setting can let imaginations go wild and organise all sorts of activities!
More ideas online

Discover more ideas for promoting a healthy lifestyle, eating and exercise with your children in our web resource bank including a superb 'Happy and healthy, that is me!' poetry poster.
Nurseries are also actively encouraged to ensure that existing and prospective parents attend the events, and it is also a great idea to invite relevant local authority contacts, your local politician and local media so that they can directly experience the difference nurseries help to make to the health and well-being of children. This can also help raise the profile of the setting locally, and build relationships with key contacts.
As Purnima Tanuku, Chief Executive of NDNA, explains: 'NDNA knows and understands the brilliant work the Early Years sector does in helping children be healthy and happy, and learn the right habits that last a lifetime. The campaign week is your chance to showcase this work, and directly demonstrate to parents and others how you do this.
Each day has been chosen to support a particular aspect of well-being, and we are very much looking forward to hearing about the imaginative activities nurseries have organised.'
The themed days are outlined below, but NDNA is also asking settings to take part in a national bird watch on 'Little Scientist Day', Thursday 17 March. Here all NDNA members who register to take part at www.ndna.org.uk will be able to access some fantastic resources to help children explore the local bird life. Thousands of children around the UK will be taking part, so why not join in the fun?
'healthy body, happy me' campaign week

Monday 14 March – Move it Monday: Nursery Olympics
Today is about getting moving! Get a great start to the week with a mini-sports day, relay race with 'pass the teddy' or tricycle race. All children can take part, by either riding a bike or cheering on the riders!

Tuesday 15 March – Tasty Tuesday: Big Breakfast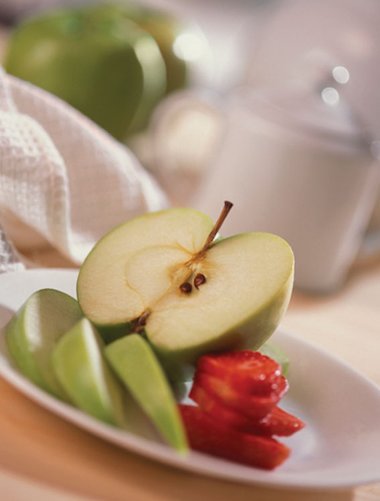 By feeding little tummies, you can feed little minds and imaginations. Breakfast is an important part of the day, so why not host an event with games such as 'guess the fruit', or a role play café. This is an ideal event for parents to attend as you can host it before they go to work.

Wednesday 16 March – Wake up with Yoga Wednesday
Wind down mid week and support children's well-being by taking part in a yoga activity. This can be a great activity for all the family and you could enjoy a yoga session with a story – can children crouch like a tiger or jump like a frog?

Thursday 17 March – Little Scientist Day
Little Scientist Day is when nurseries around the UK will take part in the national bird watch – what species can you spot? What do birds eat and drink? Today is also a great opportunity to conduct some real science experiments and stretch children's minds – how do magnets work? How does ice melt?

Friday 18 March – Funky Friday
Wind up the official nursery week by celebrating children's differences and talents. Organise a disco to get children moving, or make it more formal by putting on a play or show for parents. You could take a story onto the stage, or ask children to come up with ideas of what they would like to do.

Saturday 19 and Sunday 20 March – Weekend fun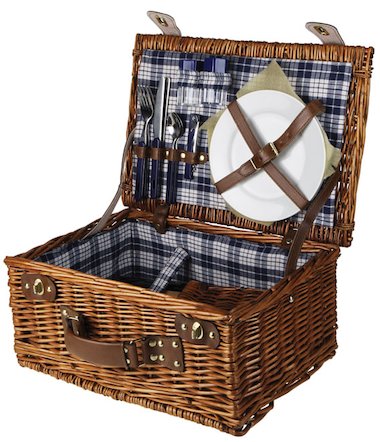 Weekends are about spending time with the family, and the healthy body, happy me campaign week encourages families to spend time together by enjoying a family picnic. You could host one at nursery, with healthy treats and snacks, or simply provide some suggested recipes for families to enjoy at home.
Further information
Visit www.ndna.org.uk and select 'events, campaigns and awards' for more information about the healthy body, happy me campaign in 2011. All NDNA members will be sent information about the campaign, including a special resource pack. Nurseries can find out more about joining by visiting www.ndna.org.uk or by calling 01484 40 70 70.
Images © Sandra Banister; 2010 Photos.com/Getty Images