Water conservation is crucial, so examine ways in which you could save water and support World Water Day on 22 March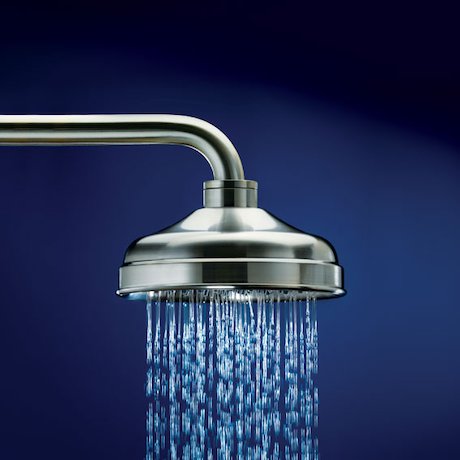 Whilst the earth is covered with 71 per cent water, only an amazing two per cent of that water can be consumed. The rest makes up our seas or is locked away in the ice caps. So, although we may view water as a never-ending renewable resource, we must remember we share this with the rest of the animal and plant kingdom.
It is estimated that each person in the UK uses 155 litres of water per day, while someone in a developing country uses just 20 litres. Reasons for why these amounts vary so greatly can be found in lifestyle differences and access to water.
Reducing water consumption
There are many ways in which to reduce the amount of water we use each day. The tips that follow are just a few that can be discussed with your children:
Save up to 400 litres per week by having a shower rather than a bath.
Turn shower time into a game where you have to have the quickest shower but get just as clean. Keep a stopwatch and time chart by the bathroom to keep track of 'superfast cleaners'. It has been estimated that if you reduce your shower by just one or two minutes you can save up to 682 litres per month!
Brushing your teeth while the water is running wastes almost nine litres per minute. So turn the tap off when you brush your teeth and use a glass to rinse with water.
If you have ice left in a drink don't just throw it away. Place the ice cubes on the nearest plant so the ice waters the plant as it melts.
When it is hot keep a jug of water in the fridge rather than running the tap to get cool water for a drink.
Older children may want to become 'Water-wasting Detectives' and look for dripping taps, wasted water or monitor the use of water in the home or setting.
The water cycle
When considering how to save water, you can also talk about where water comes from and the cycle of water. Why not…
Make a rain gauge for collecting water. These can be made using simple equipment such as an empty plastic bottle, scissors, rule and a couple of bricks.
Draw posters highlighting ways water usage can be reduced.
Create a chart, drawn or collaged from magazine images, or download the 'Water cycle talk about cards' to show the cycle of water.
Draw and name animals that make our seas and rivers their home.
Devise ways to harvest rain water that can be used to water plants.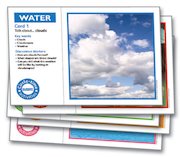 Useful resources

Websites
www.wateraid.org/uk/learn_zone
www.savingwater.org/kids/index.htm

Books
Saving Water (Green Kids) by Neil Morris (Quarto Publishing)
Our Earth: Saving Water by Peggy Hook (Children's Press)
Saving Water (Help the Environment) by Charlotte Guillain (Heinemann Library)

Helpful Hippos!
Hippo the Water Saver is a device to help conserve water in toilet cisterns. Every time a toilet is flushed the Hippo saves up to three litres of water, reducing your carbon footprint and for those on a metered supply this means a significant and sustained saving on water bills. Find out more about this product at www.hippo-the-watersaver.co.uk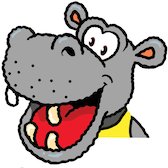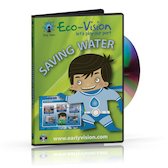 Saving water
Short-listed for a prestigious BETT award in 2010, the Eco-Vision series aims to make young children aged three to eight more aware of eco issues. There are four fun and engaging titles that explain not only how, but more importantly why, children should be looking after the environment. Each title includes 13 individual real-life video resources, downloadable film clips and photos for interactive learning, and detailed Early Years Foundation Stage and Key Stage 1 curriculum links. Saving Water covers topics including reducing water usage, the water cycle, energy needed to treat and transport water, drought, ways to save water, and lots more! A single user licence is £39.99 and a site licence costs £75. For more information about Eco-Vision products go to www.earlyvision.com
Images © Burwell and Burwell Photography/www.istockphoto.com