Encourage young children to explore water and our environment on 22 March for World Water Day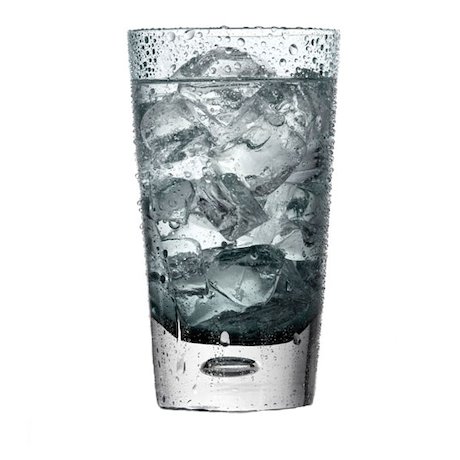 Activities in this article:
1. Everyday water
Communication, Language and Literacy
Development matters: Use language as a powerful means of widening contacts, sharing feelings, experiences and thoughts (22–36 months); Use talk to connect ideas, explain what is happening and anticipate what might happen next (30–50 months).
Early learning goal: Use talk to organise, sequence and clarify thinking, ideas, feelings and events.
What to do
Encourage children to think about how they have used water during the day and where it comes from. Ask the children what they have done in the morning that used water, such as brushing their teeth. You could also ask them about where they think the water that comes out of their taps has come from and where it goes to once it goes down the drain. Discuss the many different ways water may be used within the home and in appliances, for example, in the dishwasher or the washing machine, busily washing dirty items. Encourage the children to compile a list including everyday activities that happen in your setting using water, such as meals being prepared or cleaning up after a craft activity.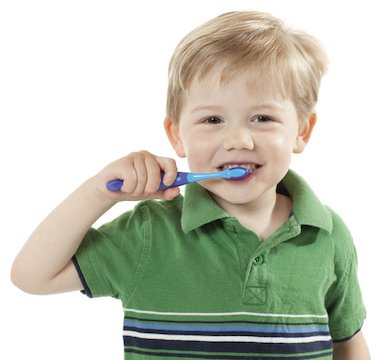 2. A dry world
Personal, Social and Emotional Development
Development matters: Explore the environment with interest (8–20 months); Are aware that some actions can hurt or harm others (22–36 months); Show care and concern for others, for living things and the environment (30–50 months).
Early learning goal: Consider the consequences of their words and actions for themselves and others.
What to do
Explore through discussion how the world would look without water or imagine a world where water was in very short supply. How would this affect them and how would it affect our environment? Talk about the vast array of animals and plants that need water and consider how water-living and water-dependent species would be affected. Where would fish live if rivers dried up? If the fish were gone what would other animals, such as otters and kingfishers feed on? Discuss the importance of not wasting water and various ways in which people could reduce their water usage and how they could encourage others to do the same.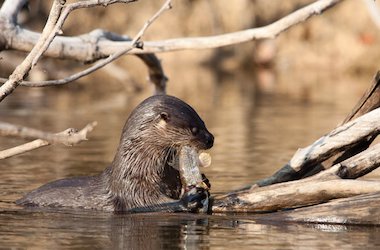 Great ideas!
Discover more ideas for conserving water in your setting with our useful feature, 'Save water'.
3. Create a collage
Creative Development
Development matters: Understand that they can use lines to enclose a space, and then begin to use these shapes to represent objects (30–50 months); Create constructions, collages, paintings and drawings (40–60+ months).
Early learning goal: Explore colour, texture, shape, form and space in two or three dimensions.
What to do
Based on discussions with the children, help them to create a representative collage – this could be based on water in the home. Use images from magazines and the internet to represent different rooms in the home and items that use water in each, such as a kettle in the kitchen or sink in the bathroom. Add fabric and foil to create added texture, and encourage children to include captions and arrows to highlight the flow of water. For children who understand the concept of the water cycle, ask them to create a picture or collage representing rainfall from clouds, flowing rivers and sunlight causing evaporation.
4. Making water droplets
Knowledge and Understanding of the World
Development matters: Show an interest in why things happen (22–36 months); Describe and talk about what they see (30–50 months).
Early learning goal: Investigate objects and materials by using all of their senses as appropriate.
What to do
Fill a glass or transparent container with lots of ice cubes. Allow the glass to stand for a while to observe condensation forming on the outside of the glass. Ask the children to describe what they can see happening. As the condensation occurs, droplets of water will form. Encourage the children to think about why this is happening and where the water on the outside of the glass has come from. Subscribers can download a set of 'Water cycle circle-time cards' from our resource bank to support discussions and visualise condensation and evaporation in the environment.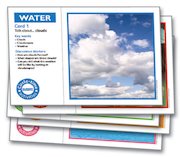 5. Rain gauge
Problem Solving, Reasoning and Numeracy
Development matters: Use some number names and number language spontaneously. Sometimes match number and quantity correctly (30–50 months); Begin to represent numbers using fingers, marks on paper or pictures (40–60+ months).
Early learning goal: Use language such as 'greater', 'smaller', heavier' or 'lighter' to compare quantities.
What to do
Make a simple rain gauge using an empty plastic bottle, scissors, ruler and two or three house bricks. Cut off the top of the bottle to remove the narrow neck. Attach the ruler to the side of the bottle, with zero at the bottom. Use the bricks to wedge the bottle into a sturdy upright position in a suitable outdoor space where it can be observed. After a bout of rainfall have a look to see how much rainwater has been collected. Record daily results and compare which day had the most rain and which had the least. Create simple charts to show the rainfall visually, and so that children can identify matching numbers to the actual amount of water collected. Discuss how rain falls using such words as heavy and light, encouraging them to compare different rainfall patterns.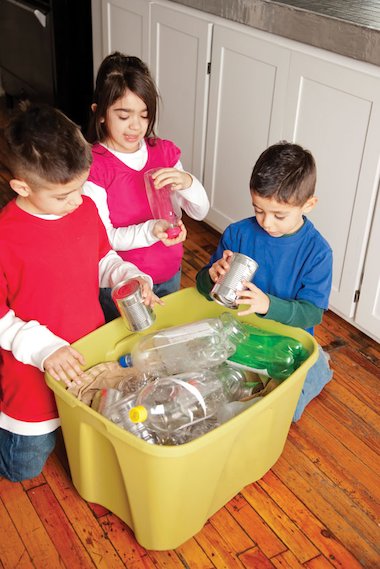 6. Raindrops keep falling
Physical Development
Development matters: Manage body to create intended movements (22–36 months); Experiment with different ways of moving (40–60+ months).
Early leaning goal: Move with control and coordination.
What to do
Map out on the floor imaginary mountains, rivers and sea. Talk about the cycle of water and the animals that depend on water. As the children move around the map use a drum to symbolise raindrops. As the drum beats more loudly and faster, the children's movements speed up to represent more rain falling. Next, encourage the children to pretend to be the animals moving along the ground. As they are rained on, how do they react and try to take shelter, or do they enjoy the pretend water falling?
More from the resource bank…
Our February 2011 issue was all about 'Water' and subscribers to Nursery Ed PLUS can download all of the activities and resources, including great role play ideas and interactive games. Find them in our resource bank.
IMAGES © ANGELA ARENAL/WWW.ISTOCKPHOTO.COM; © KATHLEEN SPENCER/WWW.SHUTTERSTOCK.COM © JANI BRYSON; SIDSNAPPER. BOTH WWW.ISTOCKPHOTO.COM